Ali Gul Pir, rapper and comedian, never shies away from wearing a dupatta or a pink dress to mimic any meme-worthy content on the internet. Clapping back at trolls, the comedian threw light on how neither his content defines his masculinity nor the keyboard warriors.
The content creator lately shared a recreation of Lili Reinhart's Met Gala look. While many admired his low-budget transformation, the moral brigade, threatened by a man in a pink dress with loofahs attached, was not amused.
Some trolls came out of the woodwork to 'cancel' his 'fahash' (vulgar) portrayal. In fact, several are now even debating whether Gul Pir's content is even humorous.
Ali Gul Pir receieves heavy backlash
"I never judge anyone except those who find Ali Gul Pir funny," wrote one user.
"Life was going somewhat good till I saw this tweet."
"I think Ali Gul Pir just walks around with a wig and dupatta in his car because you never know when you might need to cash in on a viral video," said an offended user.
"She is shameless, but I am more shameless," chimed in another.
The comedian responds to online hate
"I will wear what I want to, make want I want to and say what I want to," he tweeted, unapologetically. "Nobody will define my masculinity or dictate my creativity. Don't hate me because I make you feel insecure," asserted the celebrity.
By the way, someone even pointed out his not-so-hairy legs. "Wohoo, the shaved legs," read a comment under his tweet. Gul Pir replied, "Legs are naturally not hairy. Every desi man isn't hairy".
Meanwhile, many are still rounding up in support of the comedian's effortless humor, impressions and confidence.
By the way, do you remember that one time when Gul Pir took a jab at Kangana Ranaut, who failed to sense the sarcasm? In the recent past, the comedian taunted Ranaut on Twitter after musician Rihanna showed support for farmers' protests in India, leading the Tanu Weds Manu actor to criticize the Grammy-winner for being a 'porn singer'.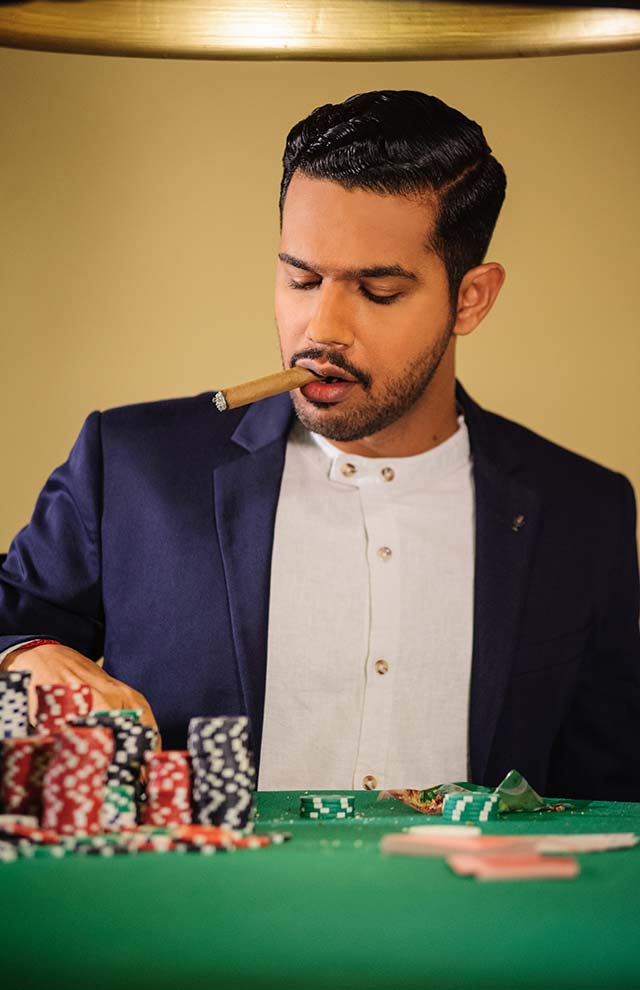 Funny as always, Gul Pir was quick to ask Ranaut, "Porn singer? Is that a singer who makes music for porn films only? They will refuse to sing for normal films? Please explain further. I didn't know such a niche existed, just curious." Now, we are not quite sure if Ranaut knowingly deflected from the obvious sarcasm but she literally replied to him with a complete description.
The Waderai Ka Beta singer then summed up Ranaut's response with even more sarcasm wrapped in the not-so-subtle shade at her.
What do you think of this story? Let us know in the comments section below.