England's opener Alex Hales play PSL 8 edition rather than accompany the England side on their impending tour to Bangladesh in March, according to English media on Tuesday.
Alex Hales Play PSL 8 Instead Of National Tour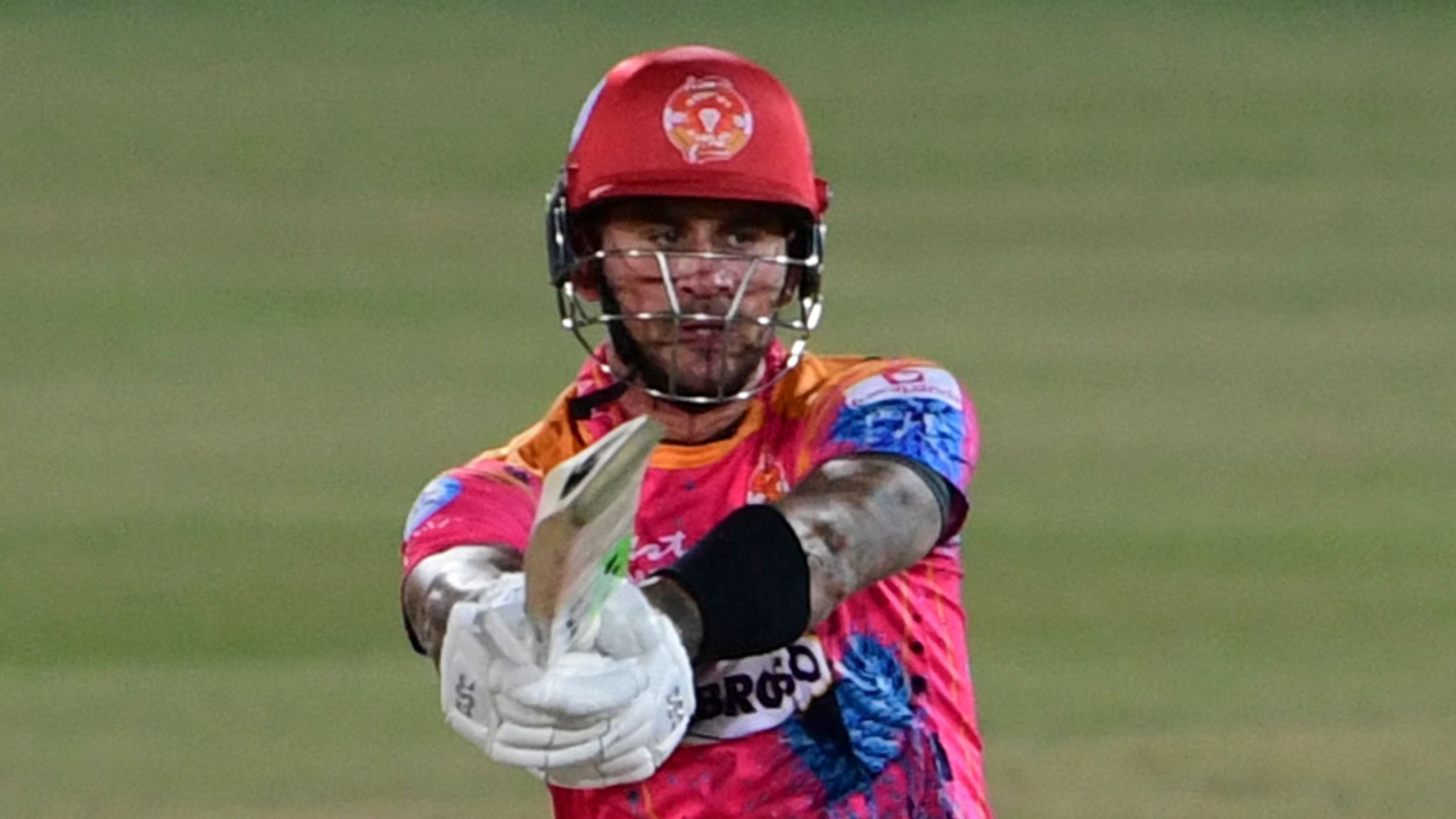 Between March 1 and 14, England will play three T20Is and as many ODIs in Bangladesh. The trip will collide with the PSL, which will take place from February 13 to March 19. See full PSL 2023 schedule here.
"To leave a portion of the PSL and represent England in Bangladesh, Hales would lose a significant amount of money, with England match fees for players without national contracts — in the region of £5,000 and £2,500 for ODIs and T20Is — worth significantly less than franchise payments," according to the report.
After a three-year absence, the explosive opener returned to the national team in September last year and played a key role in England's T20 World Cup success.
Hales is still a key member of the national team's future aspirations. England is well aware of the situation and has not put any pressure on Hales. Indeed, the national team has become increasingly aware that the franchise circuit now pays more, with a number of cricketers who would have been selected for the Lions — the national second-string — this winter not being selected so that they could play in franchise leagues instead," according to the report.
Hales had already confirmed his availability for the PSL8 in a statement posted by United on Twitter.
Hales Confirm His Availability For PSL 8
"The first time I came to play PSL in Pakistan was with Islamabad United. This is my fifth season with the franchise," said Hales as quoted by the United. "Everyone talks about how we operate like a family and how everyone looks after each other. Last season, the franchise stood by me in a tough situation and respected my decision hence I had no qualms about returning for the playoff games."
"This year as well, I have made myself available because I love this team and the free brand of cricket we play at Islamabad United," he added.
Here is the Tweet:
#HaleStorm @AlexHales1 is excited about playing in Rawalpindi.

Read More: https://t.co/BZdkdVm5wU#UnitedWeWin #ProbablyNothing #HBLPSL8 pic.twitter.com/U9wFqqtlTt

— Islamabad United (@IsbUnited) January 30, 2023
It is important to note that the PSL 8 will begin on February 13 in Multan, with the reigning champions Lahore Qalandars taking against the hosts Multan Sultans. See Complete player list here.
What do you think of the story? Tell us in the comments section below.