Alex and Lisa are in love, and the couple wish to demonstrate that to the entire world (quite literally).
The British couple, Alex Pelling and Lisa Grant, have decided to celebrate their union, and they've decided to do so in many different traditional ways that marriages around the world take place in. So far, they've managed 70+ countries, including our very own Pakistan!
They're on a global honeymoon (of sorts) and they're tying the knot everywhere they go. They sold their house to pay for the travel expenses. They have no plans to stop until they find their dream spot.
Here's an interesting twist; Alex and Lisa aren't legally married yet, so as they go globe trotting, they're essentially checking out venues across the world for the ACTUAL big day! They still have plans to visit 10 to 15 more countries, they intend to return to one of the locations with their friends and family and make the marriage official.
Here's a brief recap of their beautiful journey together;
1. The couple's surprise first ceremony at Manchester;
Alex had spent weeks planning this intimate affair at Manchester and informed Lisa that they were to be married only a few hours before the ceremony!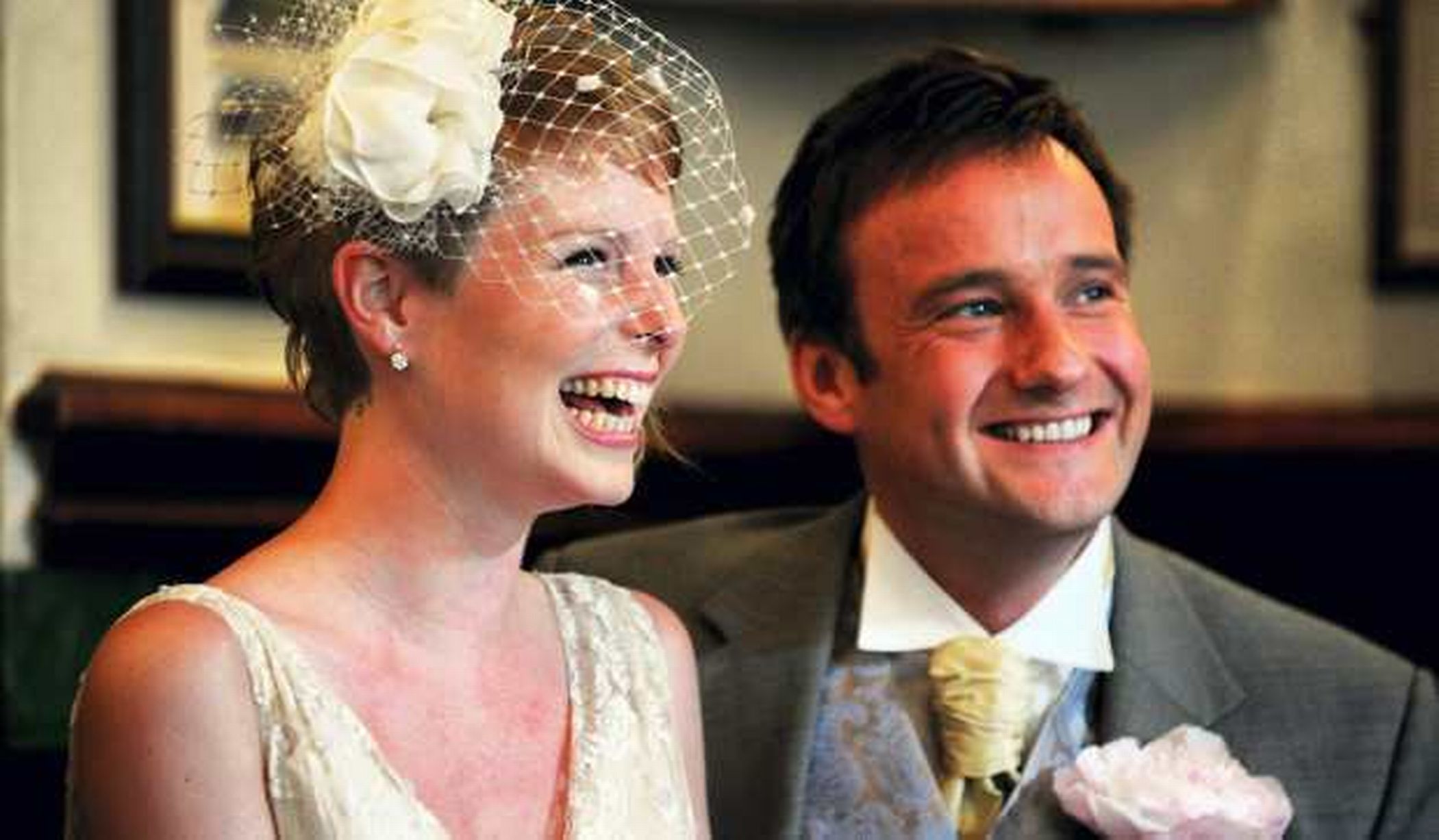 Source: dailymail.co.uk
2. On horseback in Canada;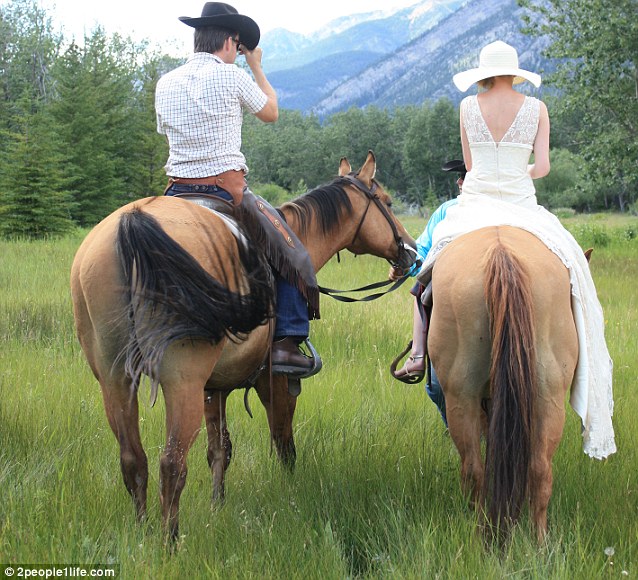 Source: dailymail.co.uk
3. On the ruins of a plane that crashed mysteriously, in Costa Rica;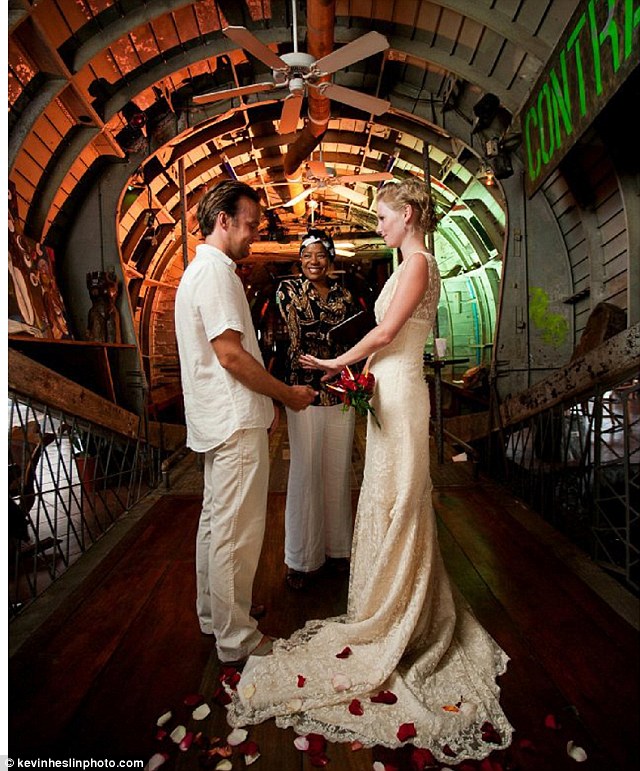 Source: dailymail.co.uk
4. Underwater in Mexico;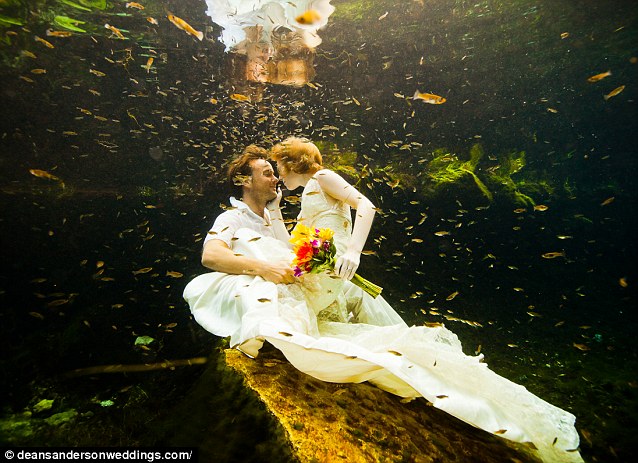 Source: dailymail.co.uk
5. At the beach with the beautiful sunset in the background, in El Salvador;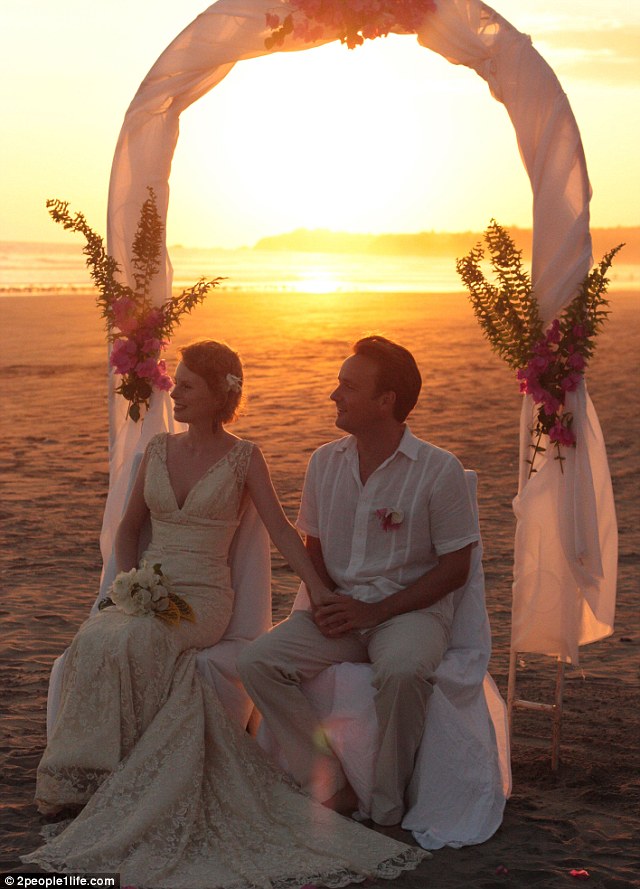 Source: dailymail.co.uk
6. A pagan affair in Lithuania;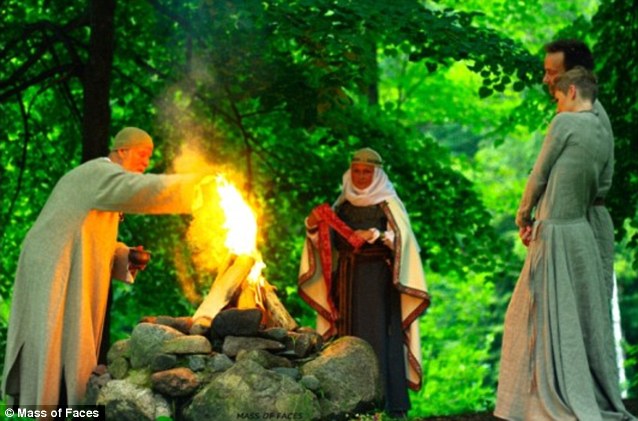 Source: dailymail.co.uk
7. Cowboy style in Texas;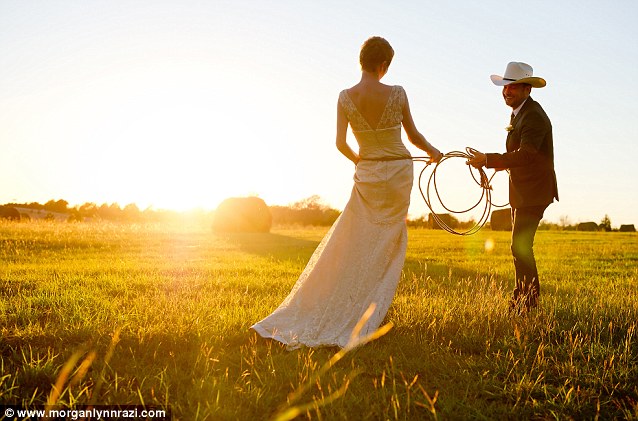 Source: dailymail.co.uk
8. Amidst the beauty of the Bora Bora Islands;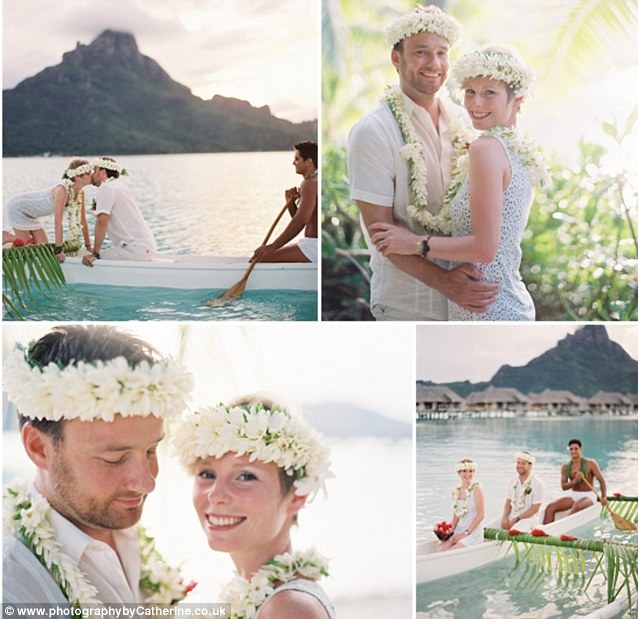 Source: dailymail.co.uk
9. With a donkey in Colombia;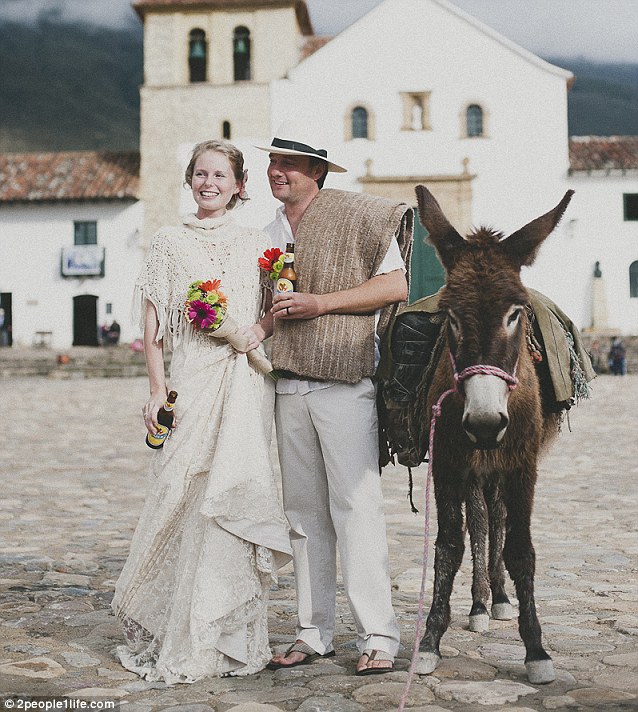 Source: dailymail.co.uk
10. With dolphins in Hawaii;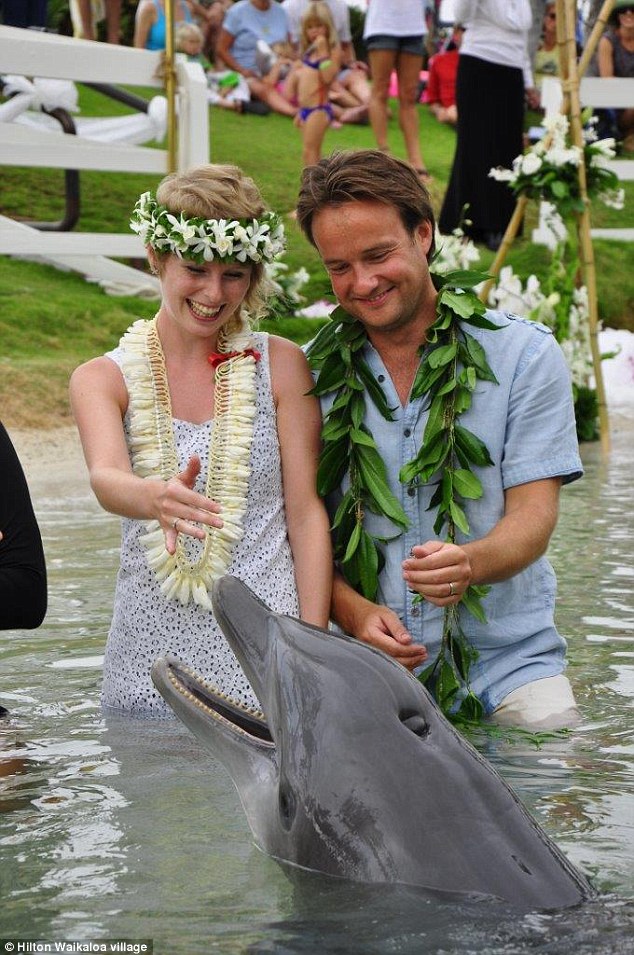 Source: dailymail.co.uk
11. Their favorite so far, Peru;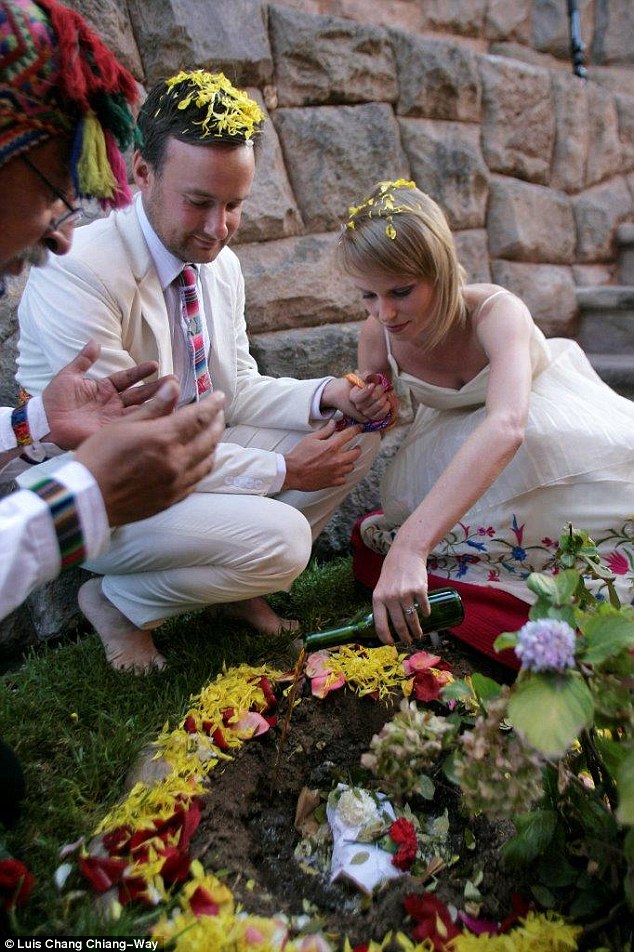 Source: dailymail.co.uk
12. And of course, our favorite, Pakistan!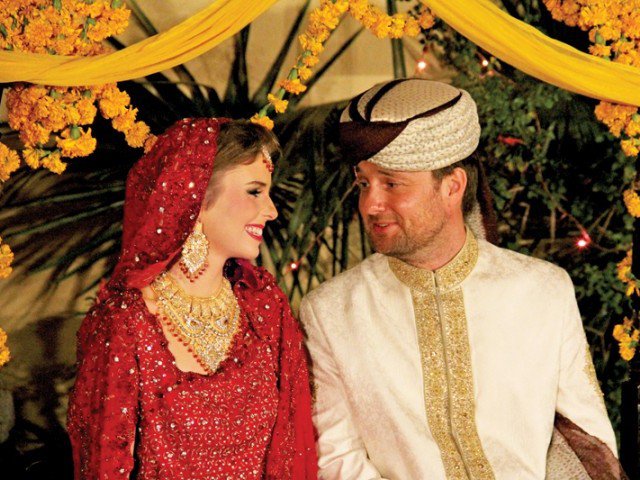 Source: tribune.com.pk
Alex and Lisa speak of how the locals from all of the places they've been to are very kind and hospitable, and that they never have to buy anything at all because the people let them borrow the dresses and other essentials, and help them with the rituals of the wedding.
It's touching to see the world celebrate their love with them.
Their favorite venue so far is Peru, where they will be returning to, to legally get married, if they don't fall in love with another location along the way!