Akcent, a foreign band is among the few international musicians that have performed in Pakistan and has a massive fan following here. Pakistanis blast the hit songs by Akcent and wait on its next tour.
The Romanian artist is known to openly show his love for the country and its people. He doesn't miss any chance to send Pakistanis a nice message. On 14th of August, Akcent posted a video on his Facebook page congratulating Pakistan on its Independence Day, ending by saying 'Dil Dil Pakistan, Jan Jan Pakistan'. He definitely has the citizens smitten with his admiration for Pakistan.
Here's Akcent wishing Pakistanis a happy Independence Day!

Among the several important occasions observed in Pakistan, Defence day is one and is celebrated on the 6th of September, to honor and commemorate the sacrifices made by Pakistani soldiers in defending its borders.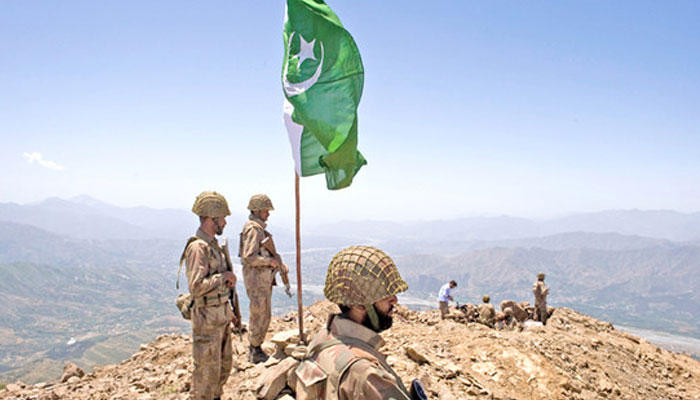 However, this year (2019), Pakistan decided to not only observe the Defence Day but also show solidarity with the Indian-occupied Kashmiri after 3 PM. As the valley continues to be under lockdown, with the Indian military committing unspeakable war crimes including violating the dignities of Kashmiri women; Pakistan is raising its voice and efforts in every way possible.
Akcent posted a congratulatory message for Pakistanis on Defence Day whilst taking a light dig at India.
This was not expected by the Pakistanis or Indians for that matter. His message went viral all over social platforms like Twitter, Instagram, and Facebook; featuring very pleased Pakistanis and very angry Indians.
His message read, "Happy defence day Pakistan and Tea was fantastic". 

It is safe to say that this line said by captured IAF wing-commander Abhinandan has become quite famous and people are aware of the circumstances in which this was said. A day Indians will remember forever and no amount of glorified movies where they portray themselves as the victors of the aerial dogfight that took place on the 27th of Feb with Pakistan that they miserably lost will somehow remove the history.
Pakistanis naturally assuming Akcent hinted towards the humiliating defeat India suffered while trying to intrude into Pakistan's airspace, found his message to be extremely hilarious and amusing.
Akcent making every Pakistanis day!
Even Akcent is trolling indians 😂😆🔥
Tea was fantastic 🔥#DefenceDay pic.twitter.com/O08UvUfX4D

— Semi 🇵🇰🇹🇷🇵🇸 (@Meher_Semi) September 6, 2019
Maybe he enjoys our tea as well and this was all a pun? Either way, epic!
For a very first time I saw this I thought that that is a fake post but no it's real 😂
Akcent also admit it that the Tea Was Fantastic 😂#Abhinandan pic.twitter.com/MHRQs3DY7F

— Syeda Hina Fatima (@SyedaHinaFatim4) September 6, 2019
The burned Indian comments are more enjoyable than Akcent's message, to be honest.

Masoomana Sawal. LOL.

Sincerely, a hurt Indian.

LOL.
Akcent just did a real surgical strike, unlike the fake ones. 😂 pic.twitter.com/iSDdOGKW3f

— M (@momi_madridista) September 6, 2019
The true face of India's Hindu extremist Modi along with its party BJP has been exposed internationally. It won't take long for the world to finally start calling the nation out on their atrocities on to the Muslims of Kashmir. Akcent's real intentions behind this dig can only be explained by him. Although whether a direct shot at India or not, this Defence Day message definitely won him our appreciation.
Featured Image: Akcent/ The News
Have anything to add to this story? Comment in the section below!