The government of Pakistan is so not going easy on India. The headline is that Pakistan has once again extended the airspace ban till further notice. We can't really say how we feel about it but we sure know India MUST be pissed.
Our beloved neighboring country is facing the consequences of their own action that they took back in February. India proudly claimed that they had violated the airspace of Pakistan in Balakot. What were they expecting…an appreciation? Anyways, whatever they were expecting they didn't get it – instead got almost a four-month-long airspace ban from Pakistan.
After the suspension, Pakistan had also canceled all the flights from Lahore to Delhi Kuala Lumpur Bangkok, Urumqi, and Sri Lanka
How Has The Airspace Ban Affected India?
Following the ban, Indian Media had reported a loss of 6 crores per day to the national carrier Air India. Because of the ban, the flights of Air India traveling to the West are compelled to take longer routes. They need to swing the flights South across Gujrat and then take a cut across the Arabian sea to finally reach their destinations in North America and Europe.
However, the most crucial flight for Air India is to fly between India and the US East Coast.
From what we know the airspace ban imposed by Pakistan is proving to be a really messed up call for India. Since the airline had already been running out of money and was dependant on the government to survive. This ban is just being an add-on to the worsening of its condition.
Longer Routes Mean More Fuel
Now, these flights have to take refueling halts at Sharjah or Vienna. It is because the flight no longer have the capacity to operate non-stop.
The cost that India is baring for each of these refueling halts is approximately 50 Lakh Indian Rupees. Setting up a crew and engineers in Vienna had taken up to 60 crores till last estimated in Mid-March.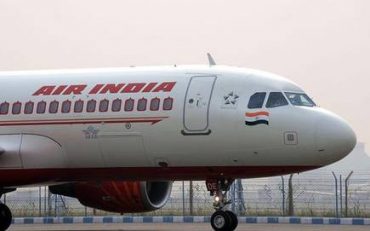 Also Read: Narendra Modi Listed As The Most Stupid Prime Minister By Google
Indian Government Has Not Put A Halt
Despite the muddled condition of Air India, the government has not canceled a single flight flying to San Francisco. The negligent attitude towards the grave issue could put them in debt as it has been up til now. The loss to the government is adding up with each passing day. However, there has been some measure taken to reduce the cost.
The refueling stops have been brought down to only two flights now. Rest of the flights are stopping at Mumbai for refueling. This choice comes with its own problems but currently, it was the second most preferable one. The first is making peace with Pakistan to negotiate the opening of airspace.
Also Read: Guess What Happens When You Google "Namak Haram Country"?
Is The Airspace Ban A Trouble For Passengers?
Of course, it is!
As the flights have changed their routes, opting the longer ones, passengers are traveling for Ultra-Long hours. The aircraft are taking up to four hours longer than the time taken per sector on the usual routes. Flights to the US can last for as long as 18 hours if the refueling is included.
On the other hand, flights to the UK have grown 2 hours longer than they used to be. They also require an extra pilot to cope with long flights. Hence, flights to Birmingham and Madrid have been canceled.
The airspace of Pakistan provided a relatively shorter route which is why the time consumed in traveling was less than now.
Is There Any Progress In Dialogues Of Both Countries?
A government official told the Press that there has been no dialogue between the countries regarding the airspace ban. So the ban is most likely to prevail until any communication is held among them.
The ban has been extended till June 28 and if any exchange of communication takes place in the meantime things could work in India's favor. Otherwise, the opening of the airspace after June 28 is not guaranteed by any sources.
Also Read: BJP Wins! Modi As PM Means More Abhinandans In Pakistan's Custody
India requested to hold airspace ban for official use
Last week, the Pakistani government granted permission to one Indian flight to use our airspace. The flight was of Narendra Modi. It needed to use Pakistan's airspace for his official trip to Shanghai Cooperation Organisation Summit. The Summit was held in the capital of Kyrgyzstan, Bishkek.
Indians weren't happy to hear this:
wah narinder, set up a pretend battle, win an election, beg overflight privileges from pakistan, while every other indian flier must spend two extra hours bypassing the country. https://t.co/n8V0c2QnF8

— Hartosh Singh Bal (@HartoshSinghBal) June 12, 2019
India should never have asked for overflight permission for PM. He can fly around. All of us are doing it.

Pakistan decides to let PM Modi's aircraft fly over its airspace to Bishkek https://t.co/ob1sRxNKi7

— Indrani Bagchi (@horror06) June 11, 2019
This was not the first flight to be granted permission during the airspace ban. Sushma Swaraj, the former Indian external affair minister, was also permitted to pass the airspace to fly to Bishkek for the SCO foreign ministers meeting.
However, PM Modi finally decided not to fly over Pakistan's Airspace clearly dismissing the peace talks. And this is what Indians had to say:
Lies of terror state Pakistan busted. PM @narendramodi's Air India One completely avoided Pak airspace on way to Kyrgyzstan through a much longer route via Iran. Strong message. Pakistan had claimed India will still use Pakistan airspace which is open to traffic. Isolated state. pic.twitter.com/T3qBjUCAml

— Aditya Raj Kaul (@AdityaRajKaul) June 13, 2019
We are Proud of our Prime Minister @narendramodi for refusing to use airspace of Pakistan while going to #Kirgisistan giving Pakistan a Strong Message.

— ANIL VIJ MINISTER HARYANA (@anilvijminister) June 13, 2019
Significance Of Pakistan's Airspace
The airspace of Pakistan is of significance as it is a vital corridor to Southeast Asia. So the restriction on it has affected many of the commercial flights extending time and cost for the airlines.
Pakistan is well aware of the consequences of the ban on the airspace and still chooses to extend the ban. Probably this step is taken knowingly for India to learn a lesson and think before taking any extreme actions.
The tension between the neighboring countries doesn't seem to be going anywhere. Especially now that the government formed on the basis of hostility against Pakistan is in power, things are just to get worse.
What do you think about the airspace ban? Let us know in the comments