When Pakistani teacher Aimun Faisal who encouraged her students to write letters to NASA when tweeted her students' questions to NASA on Wednesday, never did she imagine scientists and astronauts would answer back or that her post would go viral. Let's introduce you to this sweet, and inspiring young teacher.
It all began with a class activity. Faisal asked her fourth-grade students at Karachi's Cornerstones School to write down questions about the solar system. Once students had submitted their questions, the class voted to select the best queries.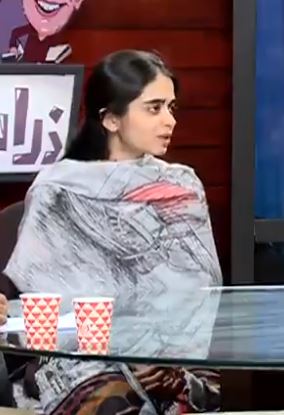 In addition to this, Pakistani teacher Aimun encouraged her students to look beyond the horizon and send their letters to astronauts at NASA and other administrations around the world. 
On Wednesday, Faisal posted six selected questions and the names and photos of the students who had asked them on Twitter. Moreover, she NASA and its sister accounts on her tweet.
Soon several social media caught on and started retweeting the original tweet and tagging relevant accounts on Twitter. More so, a hashtag of #Grade4HasQuestions started making rounds on Twitter. Many joined the cause and it made enough noise to receive the first response from none other than an astronaut!
Chris Hadfield, a Canadian astronaut, responded to the first question:
In fact, Emily Calandrelli, an American science communicator and the host of Xploration Outer Space and Emily's Wonder Lab also responded to a few queries. Faisal was surprised to see astronauts and scientists replying.
How it all happened!
In an interview with Dawn, Faisal talked about how it all happened. She said, "I was taking class, and like children normally have queries, they were asking me questions. So to one question, I responded that I don't know the answer to it, some scientists must know it. The chapter was related to space."
The teacher further added that a student jokingly shared the idea of writing a letter to the scientists. "Then I asked them if they wanted to write a letter to NASA. And they all agreed. So I thought that there might be some email address where I'll send their queries."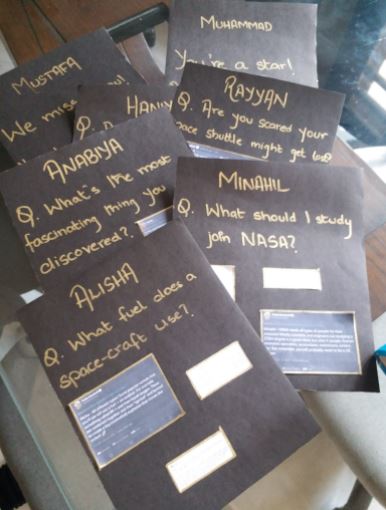 She continued, "The kids got excited, so I asked them to list down their questions tomorrow so they can send them to NASA. The next day, every kid had around 6 to 7 questions. So for every kid, we took vote from the entire class for the best question to be selected."
One best question was chosen from each student. "I did not know NASA's email ID at that time. I told them I'll go to the staff room, type these questions, and send it to NASA," Faisal said.
Watch her interview clips below:
While talking about the excitement of the kids, Faisal shared how eager and impatient they were to get the answers. In addition to this, she talked about how she then took it to Twitter, and as the tweet became viral, to her surprise, and joy, they actually responded.
The National Aeronautics and Space Administration (NASA) is a dream place for every Science enthusiast. May these children bring a source of pride to our nation in the future!
What do you think of this story? Let us know in the comments section below.