Lately, the Pakistani power couple Aiman Khan and Muneeb Butt were on a getaway to Turkey. Both were recently seen flexing the sheer strength of their Instagram following to strangers in Turkey, and fans are not happy with their show-off.
Aiman and Muneeb love to travel every now and then. Taking to Instagram, the stunning couple keeps sharing snippets of themselves enjoying their time to the fullest in Turkey. As it appears, both are sharing cozy pictures and videos on their Instagram accounts.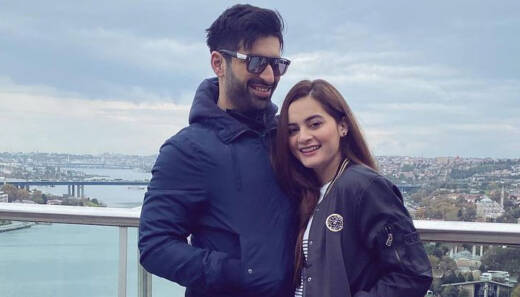 The celebrity couple makes sure to take their fans and followers on a virtual ride along with them. While we enjoy watching them have fun, some social media users cannot resist bashing the celebs.
A video filmed by Muneeb recently surfaced on social media. It shows him and his wife Aiman showing off Muneeb's Instagram account to two strangers sitting beside them. The video reaches a pinnacle when he leaves Aiman blushing over the title of "the most followed Pakistani girl."
Even though the stunning duo is quite popular on social media and interact often with their fans, the odd video seems to have offended their fans back in Pakistan.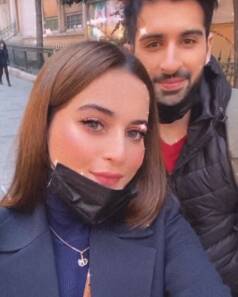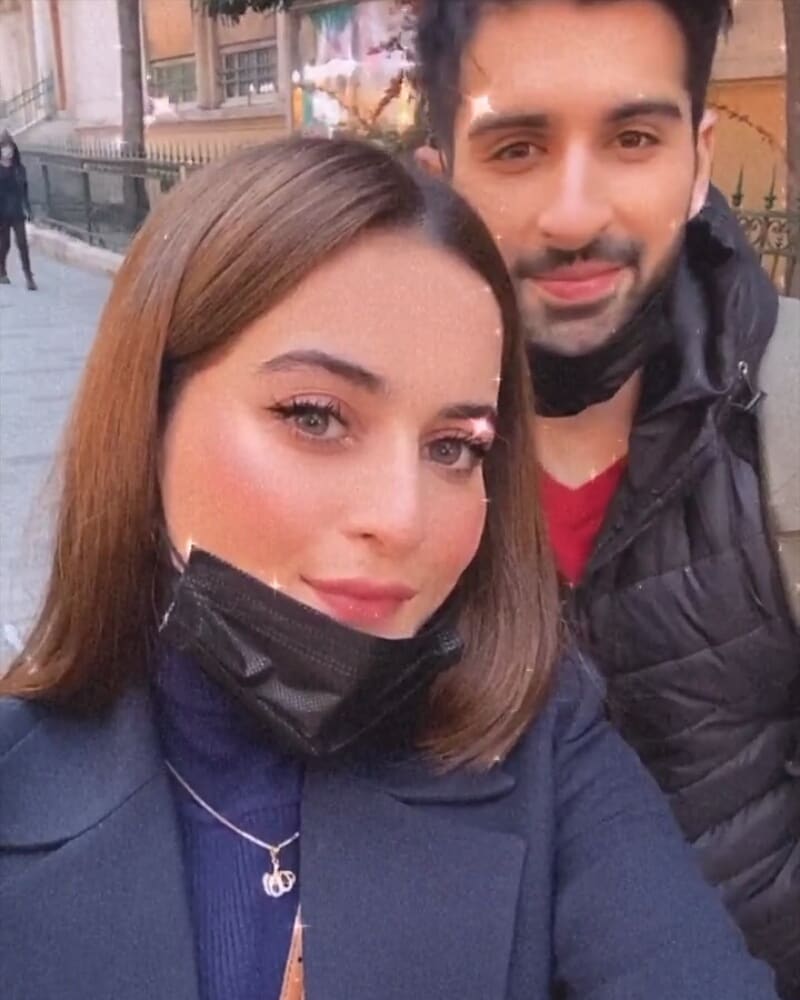 As expected, the video was not received well by their fans and followers. They are of the opinion that the couple is outright 'bragging' about their fame. Some even called this a 'very low' move and accused them of buying fake followers on Instagram.
Here is the viral video
While some find it absolutely 'cheap', others are cringed!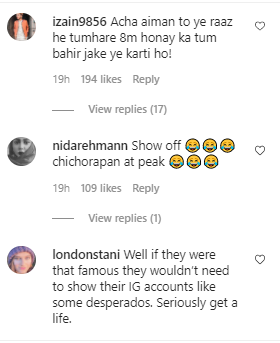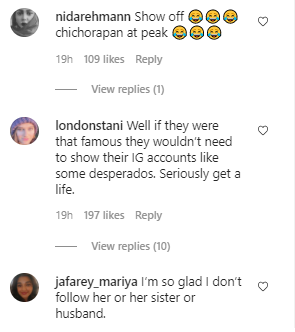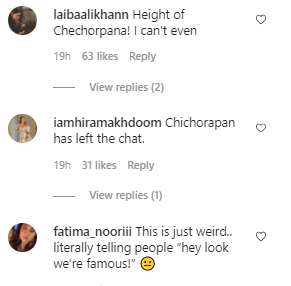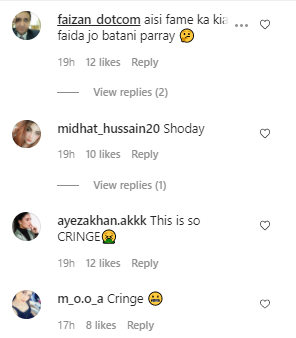 Well, it looks like the couple has made their fans furious.
The majority of us envy a celebrity for the glamorous lifestyle they live, and all the attention they get. But let's not forget that with fame and success also comes the merciless trolls. And you can see it for yourself under the comment section of any celeb.
But this is the second time Aiman and Muneeb have made their fans unhappy. Just last week, the Hari Hari Churiyaan actor shared a video on her Instagram story of a cozy moment with her husband.
Haters came out of the woodwork in no time, bashing the 'married couple' for being all lovey-dovey. A small intimate video of Aiman and Muneeb took the attention of fans and now they shame them
The young couple was spotted in Turkey back in November also. Both decided to fly to Turkey for a short and romantic holiday getaway. More so, Aiman was given a birthday surprise by her hubby in her 'favorite city'.
What do you think of this story? Let us know in the comments section below.