In the days having followed Aiman and Minal Khan's plagiarism accusations over their new Eid collection, the twins have appeared on social media to address the accusations as they reject them. Nonetheless, social media users are not buying their clarification!
A recent Eid collection released by the Aiman and Minal drew comparisons to a collection released earlier by local designer Zara Shahjahan and now the twins reject plagiarism accusations.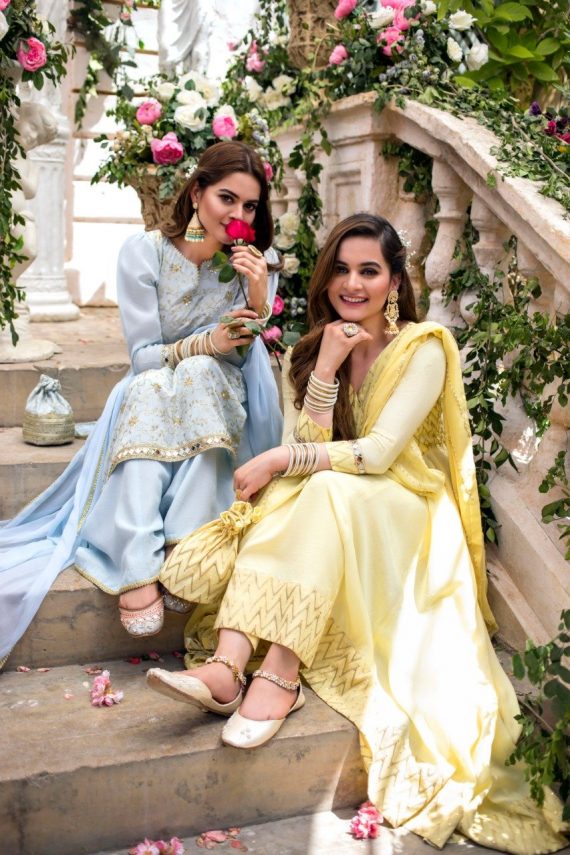 Minal posted a picture of herself in yellow printed co-ords and an organza dupatta, prompting comparisons. The look is reminiscent of Zara Shahjahan's Eid Edit II, released last Eid-ul-Fitr that popularized the 90s printed shalwar kameez aesthetic.
Aiman and Minal's brand is probably loving the designs from ZS way too much. It seems that after wearing one of its outfits on her own baat pakki, Minal with her sister planned to copy them. In particular, a red outfit recently posted to the brand's Instagram page is a clear copy of Minal's baat pakki outfit by ZS.
Check this out!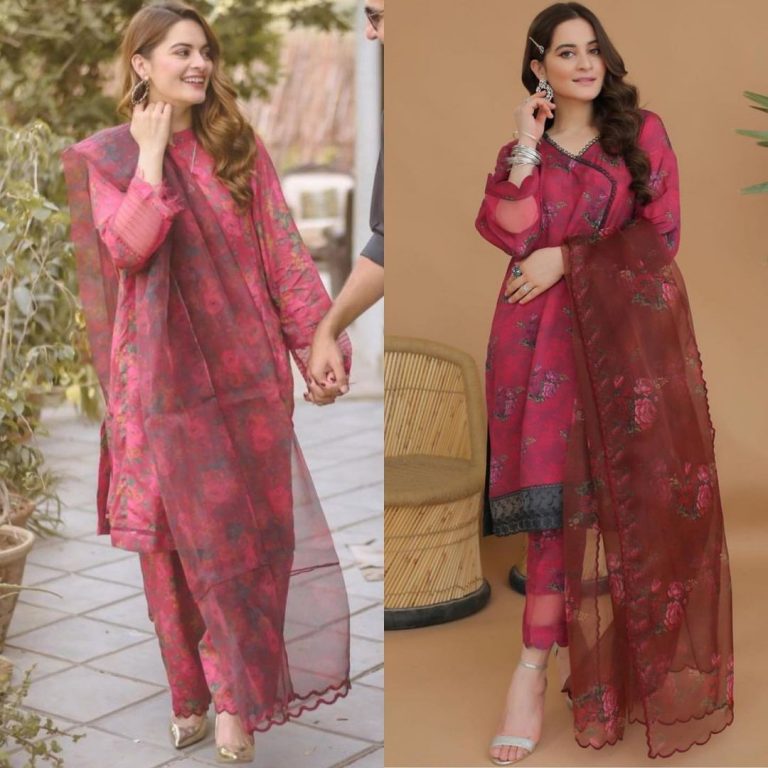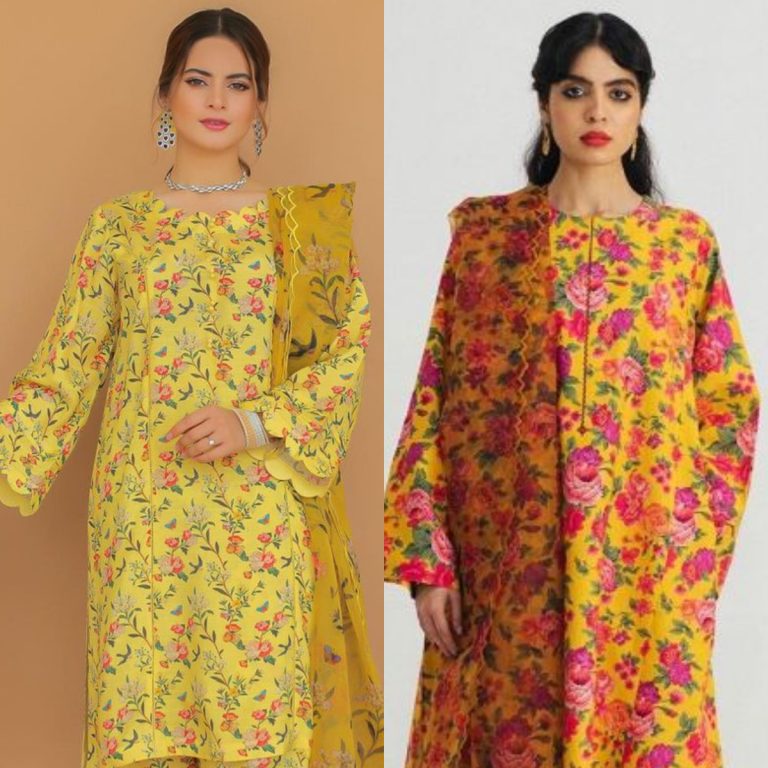 The only stark difference is perhaps the color scheme. ZS pieces possess deeper and brighter colors, whereas AnM's pieces possess more muted colors. Social media users were quick to notice the similarities and called them out for blatantly plagiarizing Shahjahan's work.
Many then resorted to calling the sisters' designs a "cheap" copy – the ZS pieces retailed for about Rs. 14,000-Rs. 16,000, while the dresses from Aiman Minal Closet are priced at Rs. 7,999.
Now that Aiman and Minal have addressed the issue, they referred to it as 'drama'.
"Despite all the drama, the colors won the run. It was fun making this collection, and even more, fun selling it," the sister duo wrote. "Fashion and trends are never outdated, they are just glorified and used again. The magic of prints is in the air, and we are loving it."
Netizens cannot digest their response to plagiarism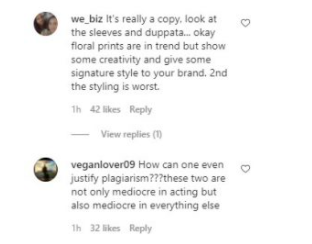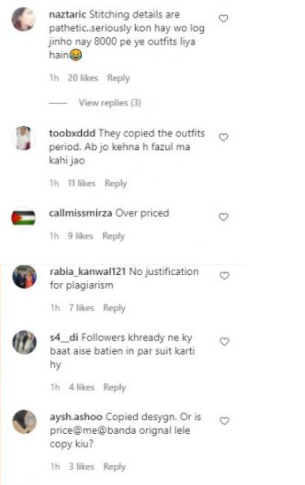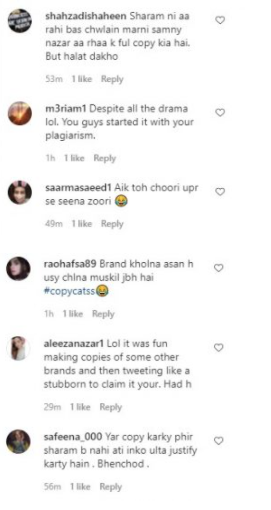 Well, to survive in the rapidly expanding fashion industry, it is important to be exclusively creative. In the absence of doing so, you will have no future in the industry. But, if you tried to be over-smart, it will throw you under the bus. This is exactly what Aiman and Minal Khan's clothing line has called for.
Fashion experts on the internet are calling out celebrity twins' new clothing line for ripping off designs from another leading and prominent fashion house. And, that too, shamelessly!
What do you think of this story? Let us know in the comments section below.