With Episode 4 Velo Sound Station continues to push forward its artistic strategy to create sounds that render Pakistani music a fresh, contemporary and relevant vibe.
Episode 4 was imbued with more reinvention with the inclusion of an earlier filmi hit being completely transformed and into an invigorating must-dance-to Pop anthem.
The incredibly versatile singer Aima Baig in her second performance for Velo Sound Station performs "Bijli' an upbeat and electrifying Techno-thumping version of 'Bijli Bhari Hai Mere Ang Ang Mein' by music legend Naheed Akhtar from the 2012 Pakistani movie soundtrack of 'Kosish".'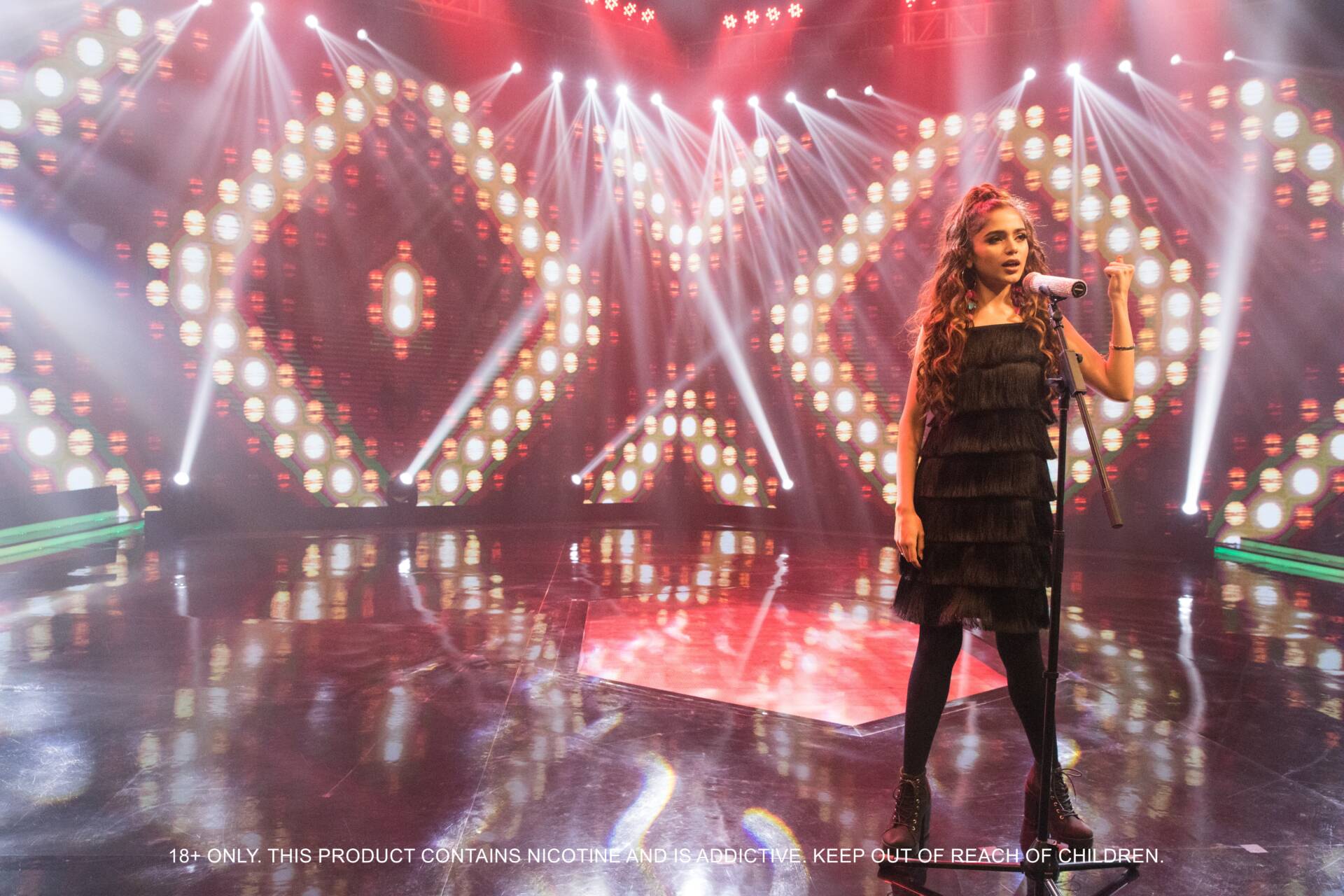 The Velo Sound Station update was produced by Sarmad Ghafoor with the additional composition by Bilal Maqsood of a new melody and faster Techno tempo and sound. This groovy version – with Aima full of energy bopping away with stylishly dressed crowd members on an upper balcony keeping the rhythm – only maintains the chorus of the original ( Bijli Bhari Hai Mere Ang Ang Mein' ) with fresh, new additional lyrics by wordsmith extraordinaire Anwar Maqsood.

Says Aima about recreating the filmi hit song:
"Bilal bhai gave me the motivation to do a cover of this most famous of tracks and it was my way of paying tribute to the great Naheed Akhtar whose talent I can only dream of aspiring to. The stage ambience and the audiences' energy and vibe were so great that I was also really energised!"
Concurs Executive Producer Bilal Maqsood: glowingly:
"Aima always gives it her all and everything each time!."

To complement the energy of the catchy number in which Aima energetically moves across the stage bopping to the Techno chorus beat, stylist Mavi Kiyani dressed Aima in a 20s inspired black knee-lengrh multi- tasseled shift dress paired with black tights and chunky ankle boots. Aima's loose open wavy hair was tied into a glam Pop-chic top knot and her dark smoky eyes and nude pout gave her a stunning Pop diva look.
Adds Bilal Maqsood:
"Bijli was yet another example of how Velo Sound Station connects Pakistani music to sounds and genres that prevail in the international scene making Pakistani music relevant and very current."

The captivating performance of 'Bijli' was showcased on Friday November 11,2020 on Velo Sound Station's associated YouTube channel with it's more than 188K subscribers.