Aima Baig, the young singer who is beloved by her fans for her humility and elegant voice, ruffled feathers when she donned a bold western outfit, resulting in harsh remarks from social media users.
At this point, it is established that a woman can never escape the gaze of society in a patriarchal society and all of her decisions including the way she dresses are constantly judged, and celebrities get even more exposure because of their public profile. The success they have comes at a price.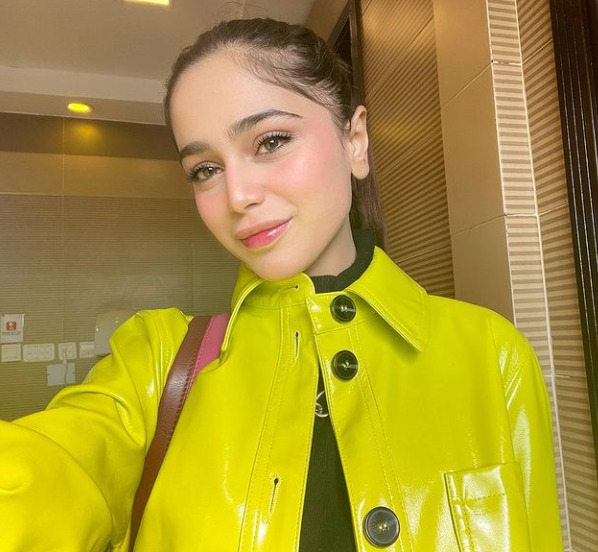 Female celebs often receive plenty of backlash for their choice of lifestyle, but mostly for wearing a revealing outfit. During this round of backlash, Aima Baig was the target since she chose to wear an outfit of her own choice without consulting her fans and followers first. No way, how could she?
While enjoying her recent trip to the United Arab Emirates (UAE), the singer has been sharing pictures with her fans on Instagram. In spite of Aima Baig looking stunning, the sight of her in such a bold and chic outfit did not sit well with many internet users, who went on to make harsh remarks in the comments section.
Have a look at the pictures:
While healthy criticism is always welcome, some people go way out of line with their flak.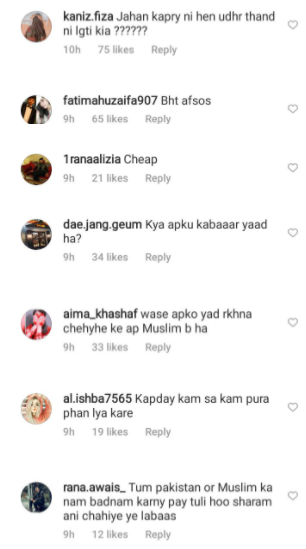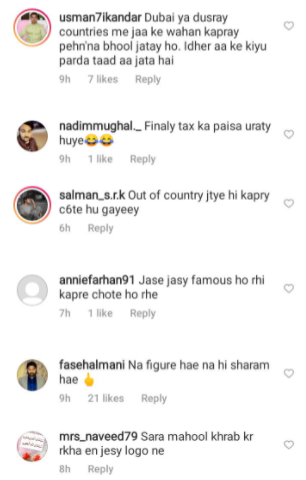 When will this surveillance and regulation of women's bodies and wardrobes stop? If you can wear what you want and let others wear what they want. You cannot justify cruelty by calling it a mere 'opinion'. The moral police must first start with policing themselves from profanities and hurtful words.
It should be noted that women are not decor pieces or objects that people can look at and pass their unasked for opinions about. Instead, they are people with the right to decide how to live their lives and what to wear, but that should not be grounds for people to comment and hate on them.
RJ and actor Anoushey Ashraf recently responded to one fan's question about 'bold' dressing and trolls, Ashraf said she does not really care what they think because she believes they are projecting their own misery on the internet.
Baig is known widely for her mesmerizingly melodious voice. The singer, whose versatility made her successful in a very short time span, landed in trouble last month when the Federal Board of Revenue (FBR) issued her a notice for non-payment of worth Rs85 million tax.
What do you think of this story? Let us know in the comments section below.