One of the most adorable couples of the Pakistani entertainment industry, singer Aima Baig and actor Shahbaz Shigri, has been together for a while now. The gorgeous singer just shared a piece of exciting news on her Instagram, and looks like our girl is engaged!
For a long time, fans had been seeing the two public figures together. They were curious to know the relationship status of Aima and Shahbaz. From cozy getaways to lovey-dovey pictures, the two never fail to make hearts melt and fans were dying to know if they were dating or not.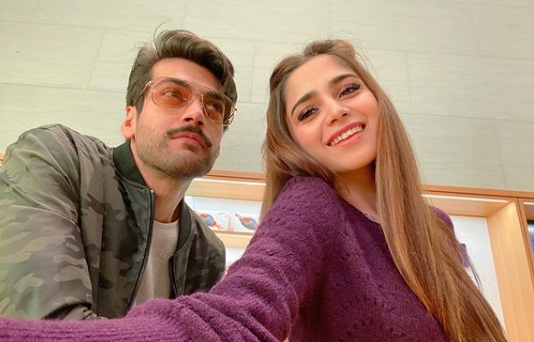 Last year in September, the Chan Ve singer opened up about their romance at a morning show appearance and confirmed her relationship with Shahbaz.
"He is so comfortable to be around and makes everyone very comfortable around him. That is just the kind of vibe he gives off. He is so mellow. I have never seen him fight anyone. Even in an argument, he is very sensibly, and I really look up to these qualities," she expressed her admiration for him.
In addition to this, when the host asked her if Shahbaz has officially proposed her, she chuckled and said, "Oh, proposal? I think this had a bit more to do with being someone's crush." However, on plans of marrying him, the Teriyaan singer responded, "Let me be a little more mature, then we'll think about it!"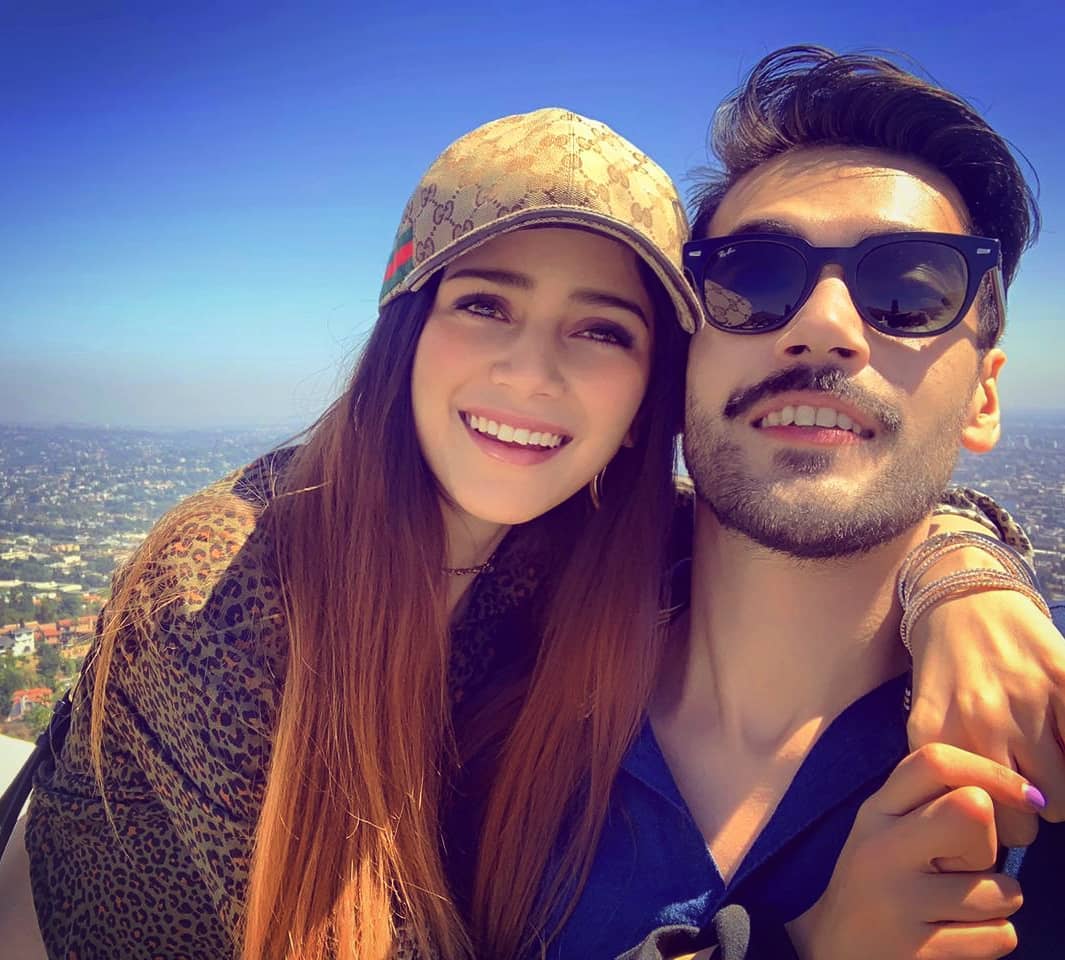 Anyhow, looks like the singer is now finally engaged to her longtime beau. She just confirmed it on her official Instagram handle.
Tagging Shahbaz, Aima posted a photo of her hand with a ring in the finger
Looks like one of the leading Pakistani singers has begun the new chapter of her life with a special someone. Shortly after she confirmed her engagement, many congratulatory messages for the actor have started pouring in the comments section. Friends, and followers are super happy to hear the exciting news, and so are we!
As of now, none of them have shared any picture from the big occasion. Nonetheless, we all are super excited to see the two lovebirds tie the knot! We wish the couple all the happiness and best wishes for their future.
Read More: OMG! Is Pakistani Model Alyzeh Gabol Engaged?
What do you think of this story? Let us know in the comments section below.