The Internet is going crazy after one of the online magazines FHM spread the ridiculous news related to Aima Baig that she had a crush on her brother.
It's not the latest news, they have dug out an old interview in which they claimed that Aima Baig has expressed that she had a crush on her blood brother who's seven years older than her.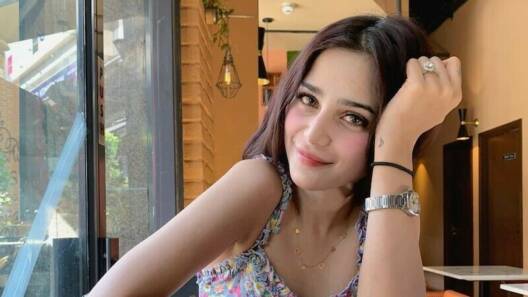 Soon FHM shared this news on their Instagram handle, and Aima Baig immediately commented on it and denied the allegation.
She even posted several stories, where she called out the magazine and FHM firmly denying and staying with their statement.
Aima Baig Denies Crush On Her Brother
On Thursday, Baig took to her Instagram Stories to break the silence over the controversy. "Usually I do not come forward to clarify my statements but this caught my eye," she wrote.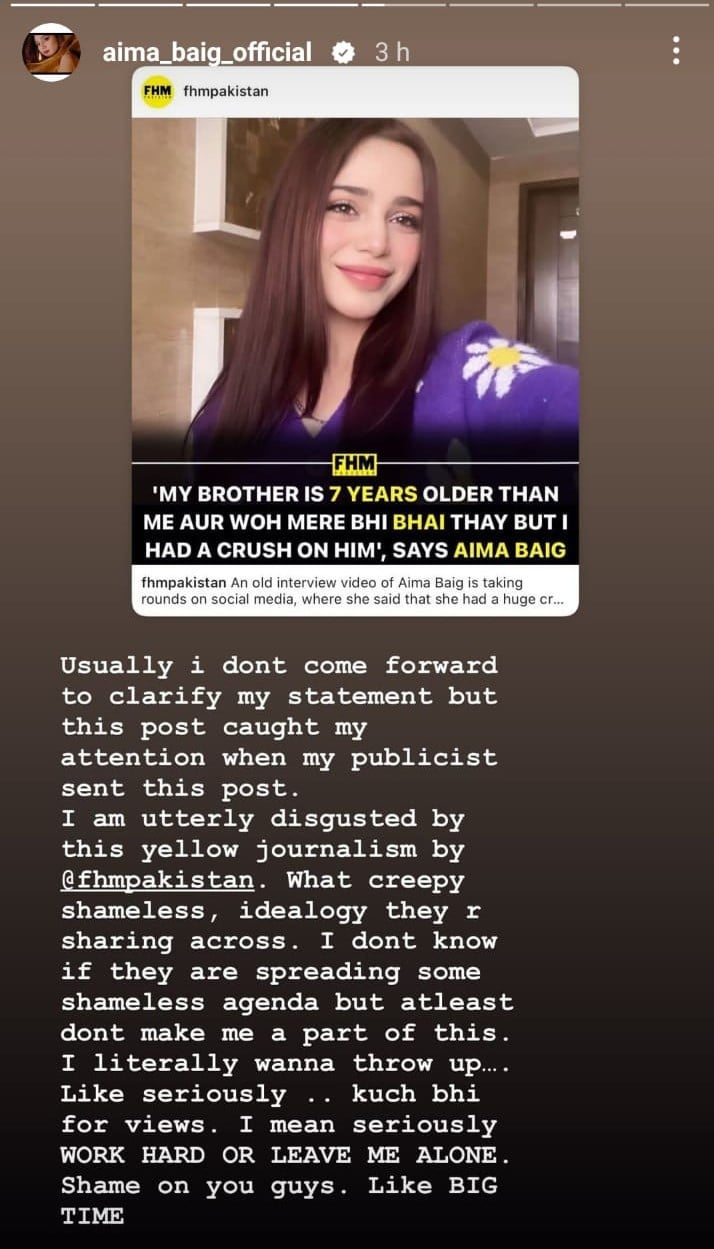 "I am utterly disgusted by this yellow journalism. What is this creepy and shameless ideology that they're sharing across?" she added, asking the publication to keep her name out of their "shameless agendas."
"I want to throw up. Will you post anything for likes? Work hard or leave me alone. Shame on you, big time," she concluded. The statement came after Baig already commented on the original post by the media outlet and called them out on false reporting.
Publication Stood With Their Statement
When the publication didn't apologize for their misreporting, to clear the matter crystal Aima Baig shared the original video to prove that she had never said it ever.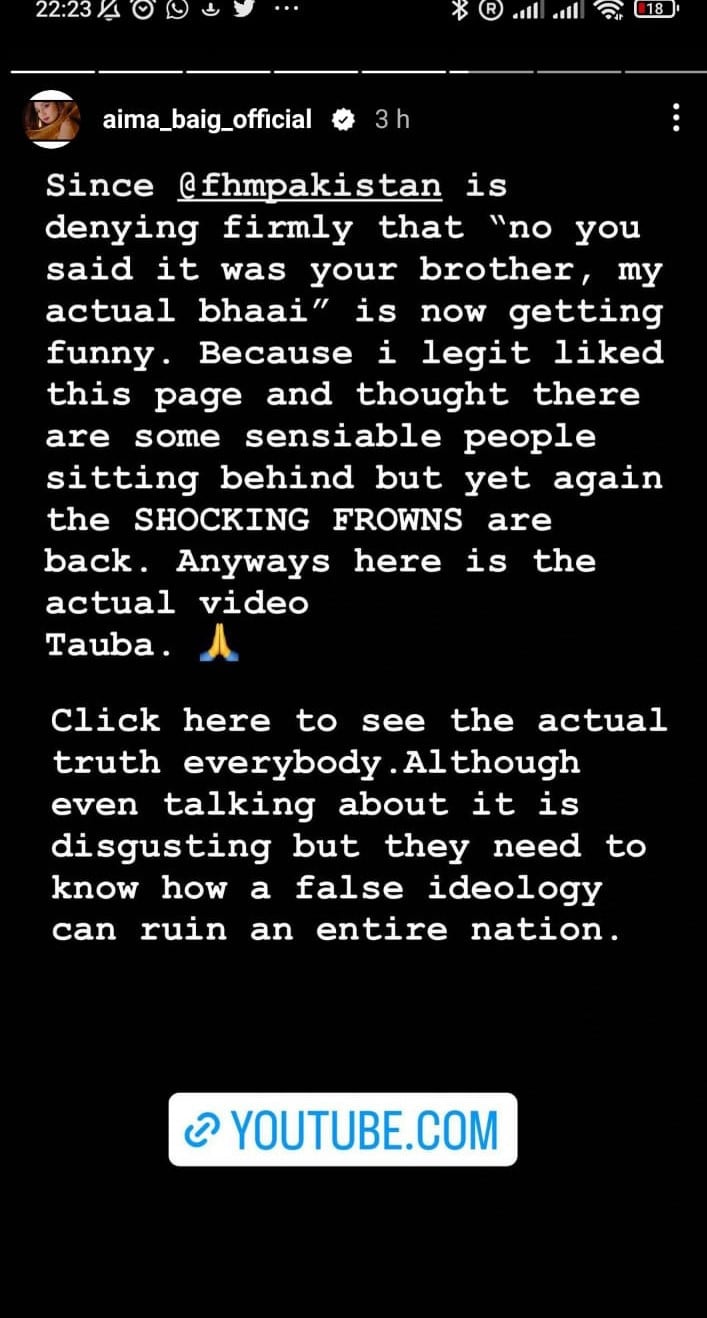 "Since [the outlet] is denying firmly that 'no, you said it was your brother – your actual brother' it is now getting funny. I legit liked this page and thought some sensible people are sitting behind it but yet again, the shocking frowns are back." she added in another Story.
"Click here to see the actual truth, everybody. Although even talking about it is disgusting, they need to know how a false ideology can ruin an entire nation. I demand an apology for such a heinous and vile accusation on me and to erase all these unwanted and peevish posts about this unprofitable and absurd news," urged Baig.
It's Clear She didn't say it
In one of her old interviews with Samina Peerzada, she clearly said that she had a crush on "her brother's friend", not on her brother. "I clearly remember my first crush. He was my brother's friend. I was around 10 years old and my brother is seven years older than me…"
When the original clip spread, many of her fans slammed FHM for misreporting the news. One user wrote, "I just saw the actual video and it's contrary to what you have written here Try to be more responsible in your publications. Don't post false stories to gain views!! Shame."
Last year, Aima Baig was the center of attention when Taloulah Mair exposed Aima Baig on social media for being involved with her ex-boyfriend.
What do you think of the story? Tell us in the comments section below.