After the immense success of his organic skincare brand, Pakistani actor and producer, Aijaz Aslam has recently forayed into the world of fragrances! His new luxury fragrances collection has just hit the market and is sure to capture the market as quickly as the rest of his products have done so.
Aijaz Aslam's skin-care and health care products have received an overwhelming response and the products are all natural and organic, making them much more effective than the competitors. This makes us even more excited to try out the newly launched perfumes. The collection has perfumes both for men, women and also has a special Oudh scent that is gender neutral.
The actor recently penned down a heartfelt note to thank his supporters for an overwhelming response to the fragrances launch. Here's what Aslam had to say:
"This passionate fragrance project took me a year to develop a collection based on a research of our Pakistani market & what people prefer according to the weather, after numerous trials we came up with these 4 fragrances for men & women which cannot go wrong , I have put my heart & soul in it , my goal was to develop a collection which can be compared with any expensive perfume in quality, have a very long lasting & anyone can afford to buy it , it was a challenge to come out with something this good and within an affordable price range but our French perfume designers kept developing the samples according to our research data and we finally managed to get the ones which anyone can pick without even testing & fall in love with it."
All of Aijaz Aslam's products are currently available on his website; www.aijazaslam.com, and at all WB Hemani stores, Springs store, Allure beauty Store and Al-Fatah super market.
Aslam further elaborates how fruitful his collaboration with Hemani has been and explains the technical process of the fragrance development before it hits the shelves.
"Hemani made it possible to develop these perfumes for me on the most hi tech plant where we filter the ethanol twice so that there is no after smell of ethanol and you can just enjoy the fragrance for long & the perfumes remain stable as they go through a freezing process of minus 10 degrees for better stability."
With the recent import ban in the country it is certainly good to know that our local brands have stepped up in terms of range, affordability, availability, quality and variety. Aijaz Aslam fragrances are high quality fragrances that can be good substitutes for the imported perfumes at a fraction of the cost.
Let's take a closer look at the latest fragrances from the luxury collection by Aijaz Aslam: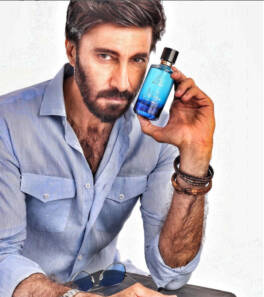 The perfect masculine scent for a macho-man! The Aqua Fria for men is a fresh, crispy and cheerful fragrance that has a hint of leather, sage, violet and mandarin. Inspired by Issey Miyake for him and Ocean Leather by Memo Paris, this is one perfume that you must get your hands on!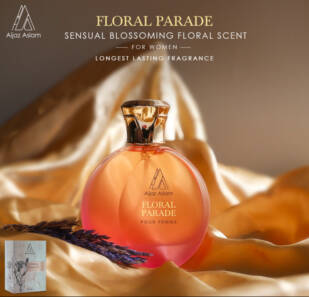 This floral scent is an Eau de Parfum for women, it consists of ginger, clove and jasmine as top notes while it has sandalwood and vanilla as its base note. The floral, woody fragrance with a warm vanilla touch is just perfect for a day out with the girls! The unique scent is inspired by Tom Ford's Black Orchid and Gucci's Bloom oriental.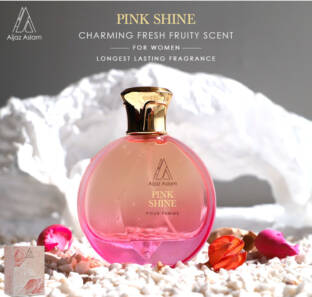 The Eau De Parfum is a fresh fruity scent spiced with pink pepper and rose. It also has a musky base which ensures its long-lasting freshness. Pink Shine is inspired by Chloe Love Story and is great for nights out.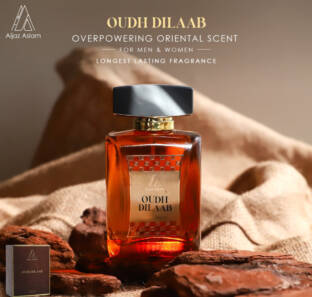 The Oudh Dilaab is a premium scent that can be worn by both men and women. The divine and exotic fragrance a strong scent that is long-lasting and can be worn throughout the day.
All the products from the luxury fragrances line are now exclusively available to purchase online at AijazAslam.com, and all the outlets of WB Hemani across Pakistan.