The Pakistani cricket team is full of fun and laughter. There are several iconic moments where you can see our players enjoying their time and making fun of each other. Nowadays that's very often happened and it did recently when Wasim Akram made fun of Waqar Younis disability.
In a sports show 'Ask the Pavilion' during a break former legends Wasim Akram, Waqar Younis, and Misbah-ul-Haq along with Wahab Riaz found enjoying the break session with a squash ball.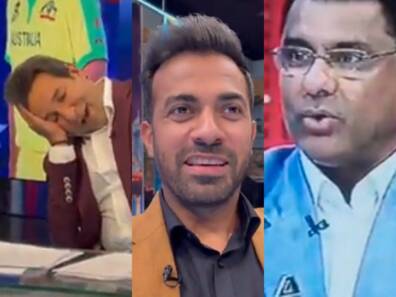 Four of them were passing the ball to each other and during that something funny happened. Waqar Younis missed the ball and there the roast began.
Wasim Akram makes fun of Waqar Younis's disability and everyone laughs
The moment Waqar Younis missed the catch he replied to the anchor Fakhr-e-Alam, "Chaar unglian naal main ki karda (What could I have done with four fingers)."
At that moment Wasim Akram cracks a joke on Waqar Younis disability that made everyone laugh heavily. He said, "Ai aye vi nayi keh sakda keh main panj minute ich aya. (He cannot even say this that I will be back in five minutes)."
Taking it on a lighter note and in a fun way Waqar replied funnily made fun of himself as well. he said, "main ai vi nayi keh sakda keh 10-minute thehro (I cannot even say wait for 10 minutes)."
In this whole fun and laugh conversation about how can Misbah stay away, he also input and recalled mesmerizing memory.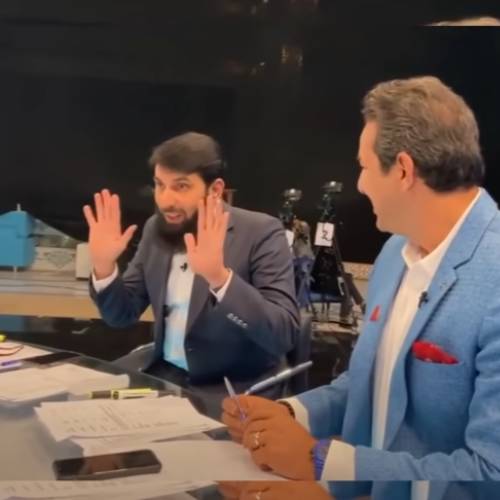 At a time when Waqar was asking the team in the locker room to win the match with 10 wickets and Saeed Ajmal did not hold back and said, "Payyian 9 ney ai (Bro, this is nine)."
A few months ago both Misbah and Waqar resigned from their respective coach designation.
Waqar Younis's blunder
Before this whole fun and games, Waqar Younis also made a big blunder on a fan's query. He claimed that "all-rounders Ahmed and Shoaib Malik belong to the same age group."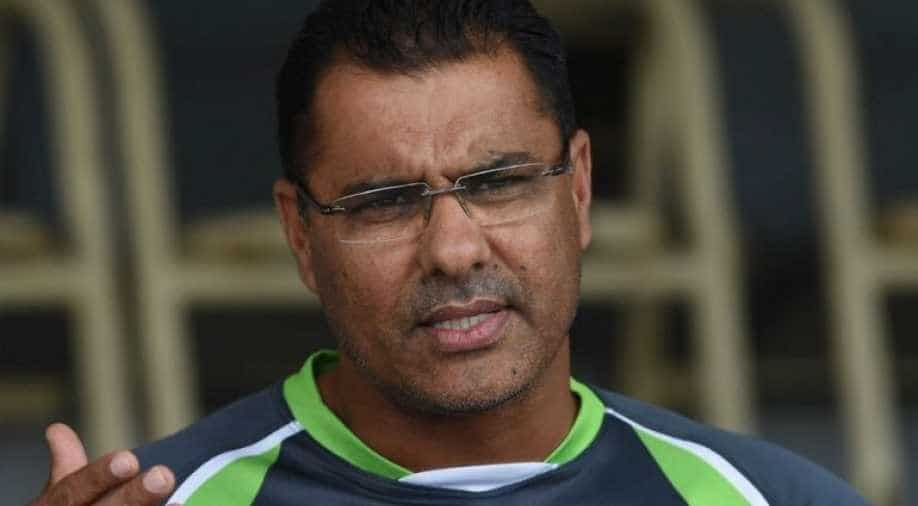 He continued, "After Shoaib Malik and Mohammad Hafeez's retirements, do you think Ifthikar, Sahibzada Farhan, Kamran Ghulam, and Saud Shakeel will be good enough to replace them," the talk show host shared the fan query during the T20 World Cup segment. "I think Ifthikar is probably, the same age as Malik."
He was also fell in the court of controversy when Muhammed Rizwan recited Namaz during drink breaks at the match against India.
It's strange to see Waqar and Wasim having fun together because they both had rivalry even though being teammates. It's one of the rarest moments to capture and that's what exactly happened.
What do you think of the story? Tell us in the comments section below.