In response to the internet's meme-filled coverage of his now-famous interview with a foreign journalist, wherein he describes himself as a "British-Asian actor mostly based in Pakistan" who lives "here and there", Ahsan Khan has taken to social media to poke fun at himself.
Remember the time when Khan introduced himself as a British-Asian actor to the international press while speaking with a British accent? Not only did the video resurface on the internet, but it also went viral once again, with users having a field day sharing it on social media.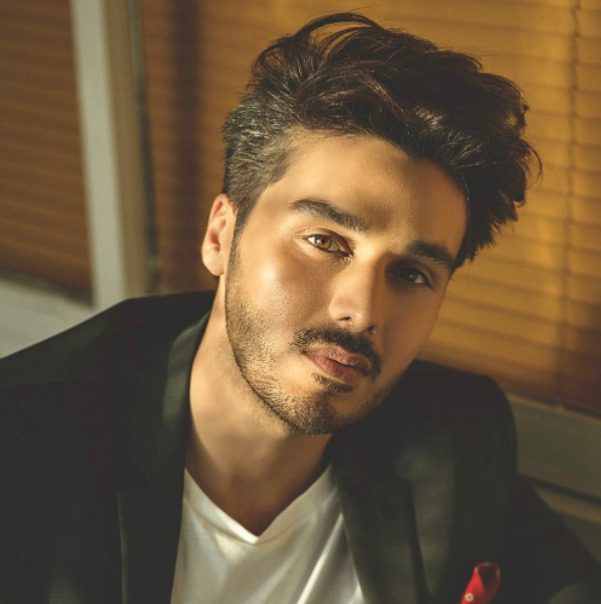 Do not get us wrong, we love the actor. We do! He is one of our finest actors in the industry, and we are not buttering him up unnecessarily — the actor is both talented and deserving of our respect. So it is only fair that we are allowed to poke a little harmless fun at him from time to time.
Back in 2018, the Chupan Chupai star attended the International Pakistan Prestige Awards in London, where he won the 'Star Of The Year' award and took part in numerous press conferences.
In an interview with BBC, Khan not only flaunted a British accent but also introduced himself as a "British-Asian actor" who lives "here and there". As the video once again surfaced on social media, users were quick to make memes out of it.
The actor has now taken to Instagram to share a video of himself lip-syncing to the original audio along with his children. Being a good sport comes naturally to him!
Take a look at it:
Several celebrities, including Mahira Khan, Rabia Butt, Zara Noor Abbas, and Ayesha Omar took to the comments section of Khan's video to praise the actor and laugh along.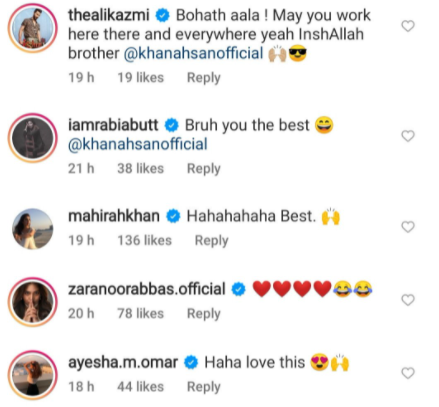 After all, taking themselves a little less seriously and not being afraid of laughing at themselves every now and then is a great quality in a celebrity! The internet has been overflowing with memes based on the actor's interview.
While many may not be aware of this, the Udaari actor is a British-born Pakistani. Khan was raised in the UK and received his early education in the West. He was 12 years old when he came to Pakistan. Hearing him speak in a British accent for the first time had many people surprised undoubtedly, which is why many believed it to be fake.
Khan is known for his performances in many dramas. He presently hosts a talk show called Time Out with Ahsan Khan which was earlier fined Rs50,000 by PEMRA for using animals as props.
What do you think of this story? Let us know in the comments section below.