Congratulations to Ahsan Khan and his delightful wife Fatima for the newest member of their family. Yes! You heard it right, Ahsan and Fatima welcome a baby girl to their family.
Allah Almighty blessed both of them with a baby girl on Tuesday, this great news was publicly announced by Ahsan's publicist.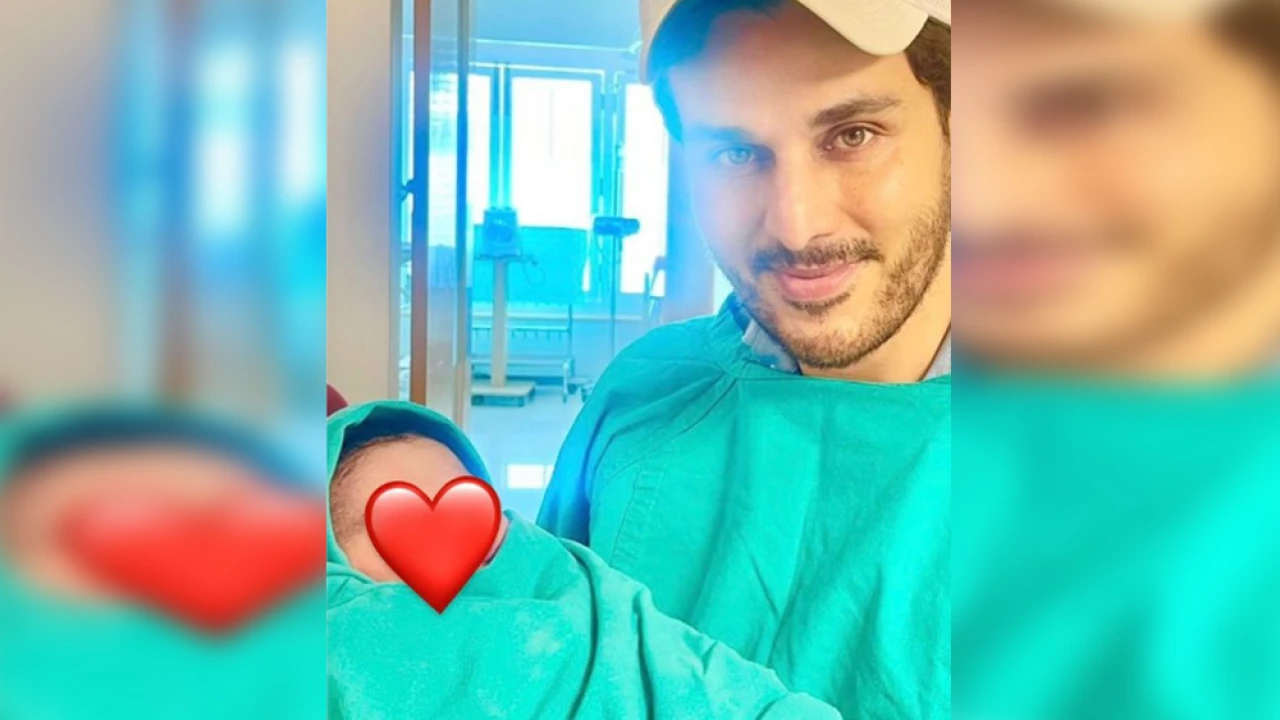 Ahsan Khan no doubt is Pakistan's one of finest actors in the current slot, but he's also a great father as well. He always uploads funny and memorable moments with his kids. He even said that he loves to be involved in their lives.
Now Ahsan Khan's family consists of a total number of six members including the newest addition as well. There's no hesitation in accepting that Ahsan Khan is a devoted father and often entertains his audience with amusing videos featuring his boys.
Like he recreated his viral British-Asian interview with his sons and laughed madly over it.
Ahsan Khan and Fatima Welcomes Baby Girl
Ahsan Khan's publicist Faisal Kapadia took to his Instagram to share this big news with the actor's fans out there. He posted a picture of the proud father and his newborn daughter on Instagram.
"Welcoming my niece to the world. A big congratulations to Ahsan Khan and his lovely wife Fatima. May she have the kindness and morals you both have and a long happy and fulfilled life!" he wrote.
The picture and Ahsan's overwhelming happiness say everything. Standing in a hospital green gown with and baby girl in his arm is the perfect moment for any father. There's no revelation of the baby's name or her name as well.
Soon the post became public, and fellow celebrities and fans showered the couple with blessings. Some even extended their heartfelt wishes for the child on social media.
Ahsan Khan is an entertainer and sometimes found himself as a meme too. His British Asian claim and English accent captured everyone's attention.
What do you think of the story? Tell us in the comments section below.