Ahsan Mohsin Ikram received his COVID-19 vaccination dose on Wednesday. The Pyar Ke Sadqay actor recently confessed on Instagram that he is afraid of needles, so he had his fiancé Minal Khan there to comfort him while Ahsan gets vaccinated, now he is being trolled for it.
Pakistan's current leading actress Khan and her beau Ikram officially got engaged back in May. After months of teasing fans with loved-up pictures and a hinted engagement, Khan and Ikram finally made things official.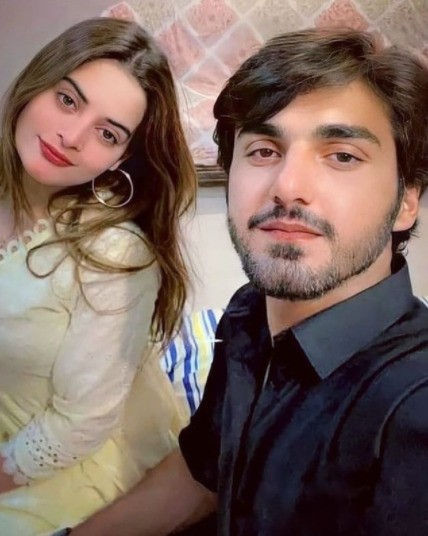 The adorable duo has previously worked together in the drama serial Parchayee. Earlier, they had sparked dating rumors as they both showered love on each other on social media as well. At first, they did not respond to any hearsay and kept their relationship behind the curtains.
Announcing their baat pakki on social media, Khan wrote, "Here is to forever. To the love of my life, you're the easiest yes I've ever said!" Similarly, Ikram wrote: "Here is to forever. I promise to love you till my last breath!"
Lately, Ikram took to Instagram and shared some snaps of himself getting vaccinated with his fiancé Khan by his side. "Basically, I'm a little scared of injections," the caption read. "So here I am getting vaccinated while Minal is trying to keep my mind distracted. Everyone should get vaccinated! Everyone should get vaccinated!"
Take a look at it – swipe right!
Well, of course, the keyboard warriors came out of the woodwork and trolled Minal and Ahsan when he got vaccinated. Many were weirded out by the couple's clingy pictures, meanwhile, others found the reaction of the person vaccinating Ikram quite hilarious.
'Check his expressions' – trolls jibe at them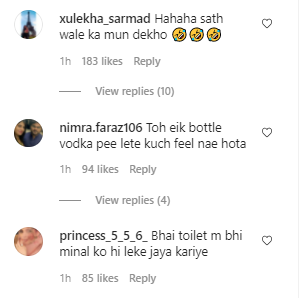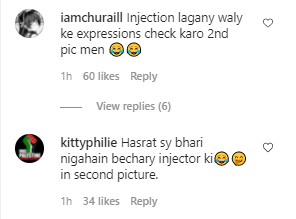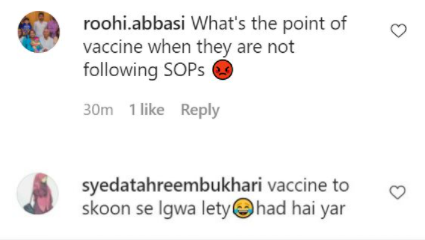 As we came across Ikram's Instagram story, it turned out that the actor received the Pfizer COVID-19 vaccine. It is pertinent to mention that the Pfizer COVID-19 vaccine is available in Karachi only for those who need it for travel purposes and people with compromised immune systems.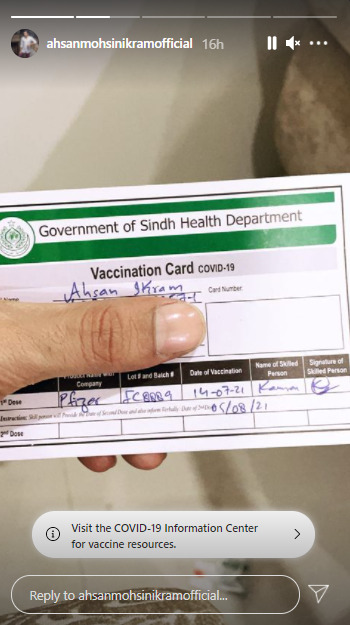 The couple came under fire earlier this week as well when Shaniera Akram, wife of the well-known former cricket player Wasim Akram, schooled them. With the first spell of monsoon starting, many celebrities have been caught enjoying the weather. Khan and Ikram were also spotted celebrating the first rain of the season.
The lack of road safety practice did not sit right with Shaniera Akram who went on to bash the couple!
What do you think of this story? Let us know in the comments section below.