Pakistani mixed martial arts (MMA) star Ahmed 'Wolverine' Mujtaba knocked out Indian fighter Rahul Raju in just 56 seconds in a lightweight match at One Championship Unbreakable III in Singapore.
Called Wolverine due to his resemblance to the famous X-men character, Mujtaba hails from the city of Quetta. Moreover, he has been making waves in the MMA world owing to his unbelievable track record.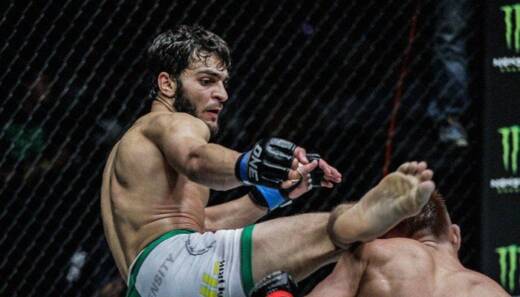 He has fulfilled his promise as he had announced earlier that he will dedicate the win to the people of Kashmir on their solidarity day. More so, he destroyed India's Raju aka 'The Kerala Krusher' just in ONE Championship's first round, with his opponent gone in 56 seconds
The MMA fighter, who hails from Quetta and debuted in 2013, ducked an overhand right and countered Raju of India with a punch of his own, finishing him in just the opening minute of their fight.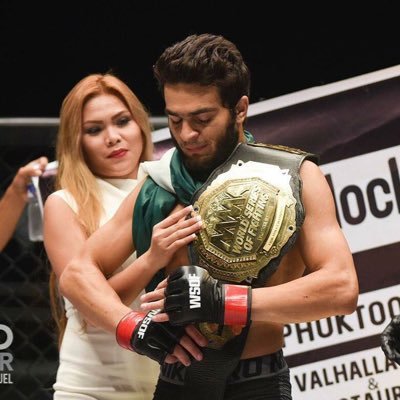 Soon, the referee had to intervene as Raju immediately fell to the canvas and Mujtaba followed up with another strike. The Pakistani fighter's win in the first round of One Championship is a huge win. Mujtaba took his career record to 8-2, while his Indian counterpart fell to 7-6.
Taking to Twitter, One Championship announced Mujtaba aka The Wolverine's victory.
Pakistanis are overjoyed over Mujtaba's win
Ahmed Wolverine Mujtaba fulfills his promise!
"Alhumdulillah. Thank you, everyone, much love, and respect. A small gift to the people of Kashmir on Kashmir day," he wrote on Twitter. Mujtaba dedicated his victory to the people of Kashmir and his fans in Pakistan and across the world.
Mujtaba is a graduate of the Balochistan University of Information Technology, Engineering and Management Sciences (BUITEMS). In addition, his return marks his first fight in nearly three years when he lost to Jia Wen Ma.
After March 2018, several bouts, including two with Raju and one with Eduard Folayang, were scrapped. Whereas in 2016, he toppled Singapore's highly-rated Benedict Ang, continuing his four-year spree of wins until losing to Keanu Subba in 2017.
It must be noted that he also holds the position of silver medalist in the 'Pakistan Grappling Challenge 2014' after defeating Waqar Umar fellow Pakistani MMA fighter.
We wish Mujtaba The Wolverine a lot more future success and want him to know that the entire country and its people are super proud of him and in his support!
What do you think of this story? Let us know in the comments section below.