Our Prime Minister official portraits just came out recently and he did not even have to try. Imran Khan is looking dapper as always. Since he became the PM, he has been all over the news channels and social media. Every single move is captured whether he is out having a morning run or leaving for work.
Just look at the portrait!!
https://www.instagram.com/p/BnD_cQ_F7f9/?utm_source=ig_web_copy_link
Now, a lot of controversies has been going on about this photo by Irfan Ahson. Irfan Ahson is the CEO of Fine Arts Weddings, one of the leading photography studios in Pakistan.
He is the guy all brides dream to get photographed by. He has done photography of so many famous names like Noor Zafar Khan, Maya Ali and now Imran Khan.
Just beautiful
Maya Ali looking ravishing here
And when he captured the portrait of PM Imran Khan, things got a little out of hands.
This was the picture he posted on his Instagram account with a lovely caption
Arey??

Why can't they just stop!

How sick!

But people started trolling and accusing him of charging money for the portrait of our PM. The rumour was that the PM hired the most expensive photographer in Pakistan for his official portrait.
And when the rumours reached the photographer, he posted a photo about it
And look at people on twitter even after Irfan tried to clear the money confusion.
Kisi ghareeb ki shadi ka shoot kertay to mantay k PRO BoNo Kia..PM ka photo shoot is not pro bono..its just getting close to the powerful

— Farhan (@equationSimple) August 29, 2018
Who said so, bhai?
What? 3.5 million??

— aHmeD niaZ (@Ahmedniaz1) August 30, 2018
Although he tried to clear the misconception people were having, public were still criticizing him. But for his photography skills now, because we all need something to criticise about, no matter what.
That's a balanced judgement but still count as a judgement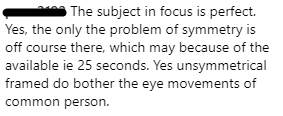 People can never be satisfied with anything

Ok…

Bas Kardooo…

No matter what people say, we are happy for Irfan. Congratulations to him! He deserved to take these historic pictures and did pure justice given the circumstances.
What do you guys think? Let us know your opinion.