It isn't often that two athletes take their rivalry well into their retirement. In sports, usually, players have run-ins in the heat of the moment, but that animosity is rarely carried forward. That, however, has not been the case with Indian cricketer Gautam Gambhir and Shahid Afridi.
The two keep throwing punches at each other on social media and other public platforms once they bid adieu to the game.
Gambhir lashes out at Afridi for his anti-India comment
Former India cricketer Gambhir lashes out at Afridi for his comment on Kashmir and Indian Prime Minister Narendra Modi.
While Gambhir's hate comment against Afridi didn't come as a surprise due to their controversial past record. "Pak has 7 lakh force backed by 20 Cr ppl says 16 yr old man Shahid Afridi. Yet begging for Kashmir for 70 yrs. Jokers like Afridi, Imran & Bajwa can spew venom against India & PM Modi ji to fool Pak people but won't get Kashmir till judgment day! Remember Bangladesh?," he wrote.
It all started again when Afridi targeted Modi saying, "The disease in Modi's mind is bigger than the coronavirus. The disease Modi has is based around religion. Modi is committing atrocities in Kashmir with our Muslim Kashmiri brothers and sisters. Insha'Allah, Modi will have to answer in this world and in the Hereafter. Modi should know one thing, he tries to be very fearless but he is scared".
He further added, "Why did he unite a 7 lac army for such a small Kashmir? The UN is not playing its role as well, why was it made them? Pak Army has always highlighted this fact. We shot down their 'choozay' (chicklets) in the air, brought them down, and gave them tea. Pakistan always wants to spread love, but only if it is a two-way relation".
His statement didn't go down well with many other Indians as well. His so-called friend Harbhajan Singh also ends his friendship with him after his anti-India comment.
Afridi was speaking during a ration distribution ceremony in Jammu Kashmir district Bagh. He also desired to make Kashmir team part of the PSL.
The Afridi-Gambhir feud
Both former cricketers have been engaged in a long-running war of words on topics ranging from politics to their own respective careers in cricket.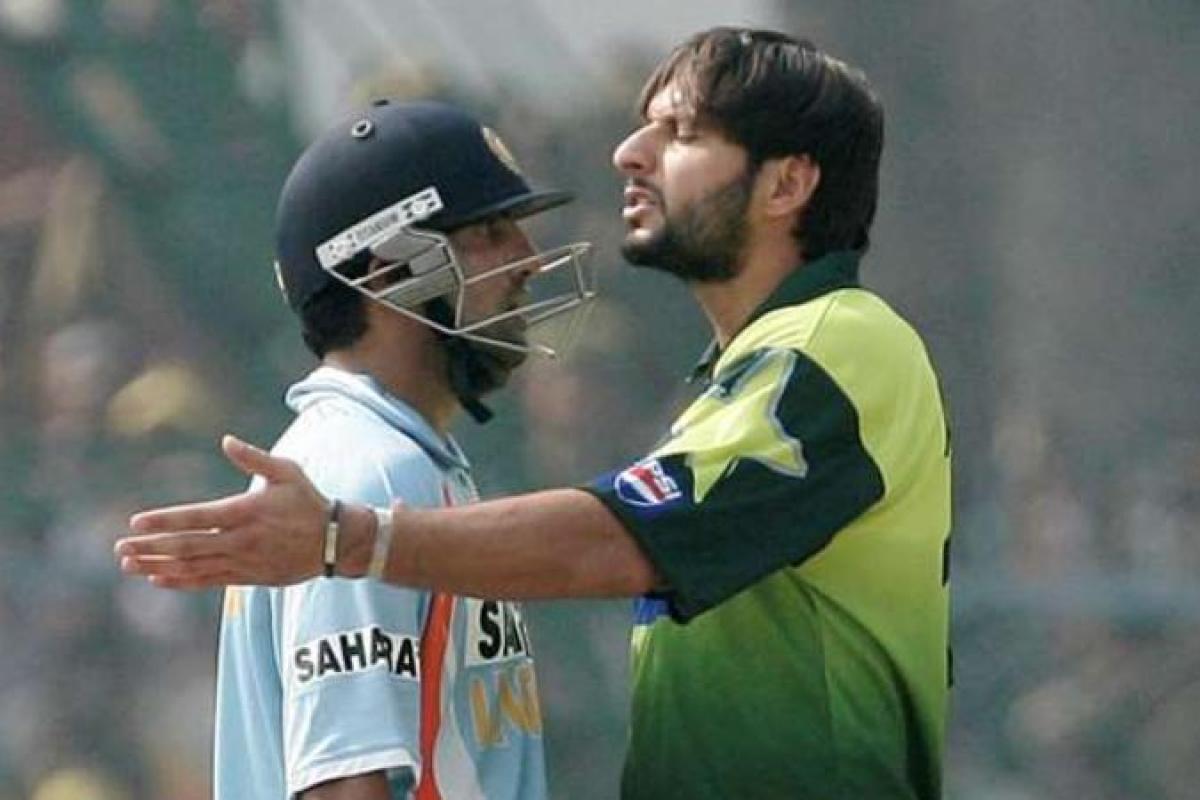 The Afridi-Gambhir feud started during a One-Day International between India and Pakistan in Kanpur in 2007. Gambhir, who is now an MP of the Bharatiya Janata Party (BJP), was running down the pitch to complete a run when he collided with Afridi and the two got into a heated argument. Whether Afridi deliberately got in Gambhir's way or the latter intentionally ran into him is anybody's guess. But, since then they are often seen going head-on with each other.
Afridi then goes on to take personal digs at Gambhir, writing that the former India opener has an attitude problem and has no personality. Reacting to it, Gambhir took to Twitter and suggested that Afridi needs psychiatric treatment.
And the story continues…
What do you think about the story? Tell us in the comment section below.