Disclaimer*: The articles shared under 'Your Voice' section are sent to us by contributors and we neither confirm nor deny the authenticity of any facts stated below. Parhlo will not be liable for any false, inaccurate, inappropriate or incomplete information presented on the website. Read our disclaimer.
Recently a reputed 'campus' website posted an article on affordable makeup for college girls and I don't know what college they go to because I would NEVER call Color pop or NYX affordable here because they aren't available here. And the dollar to rupee conversion just ruins things more, plus shipping. So I don't know what Buzzfeed article they copied but here are my two cents.
Do you want REAL affordable brands ladies? I'm a college girl with a makeup pouch designated for this shit and a budget that can barely afford a samosa and Coke! Let's start!
Rimmel Stay Matte/Maybelline Superfresh Face Powder:
Let's get to the canvas. You can't possibly wear liquid foundation all day during long campus hours and Karachi heat so stick to powder. (If you can, however, then more power to you!)
Splurge a bit for the Rimmel one which lasts a very long time and looks natural or gets a mini sample size of the Maybelline one one to try out. The price tag is no more than Rs.600 for Rimmel and Rs.300 for the Maybelline.
Sweet Touch Pen liner/Maybelline Colossal Kajal/Color Studio Professional Kohl: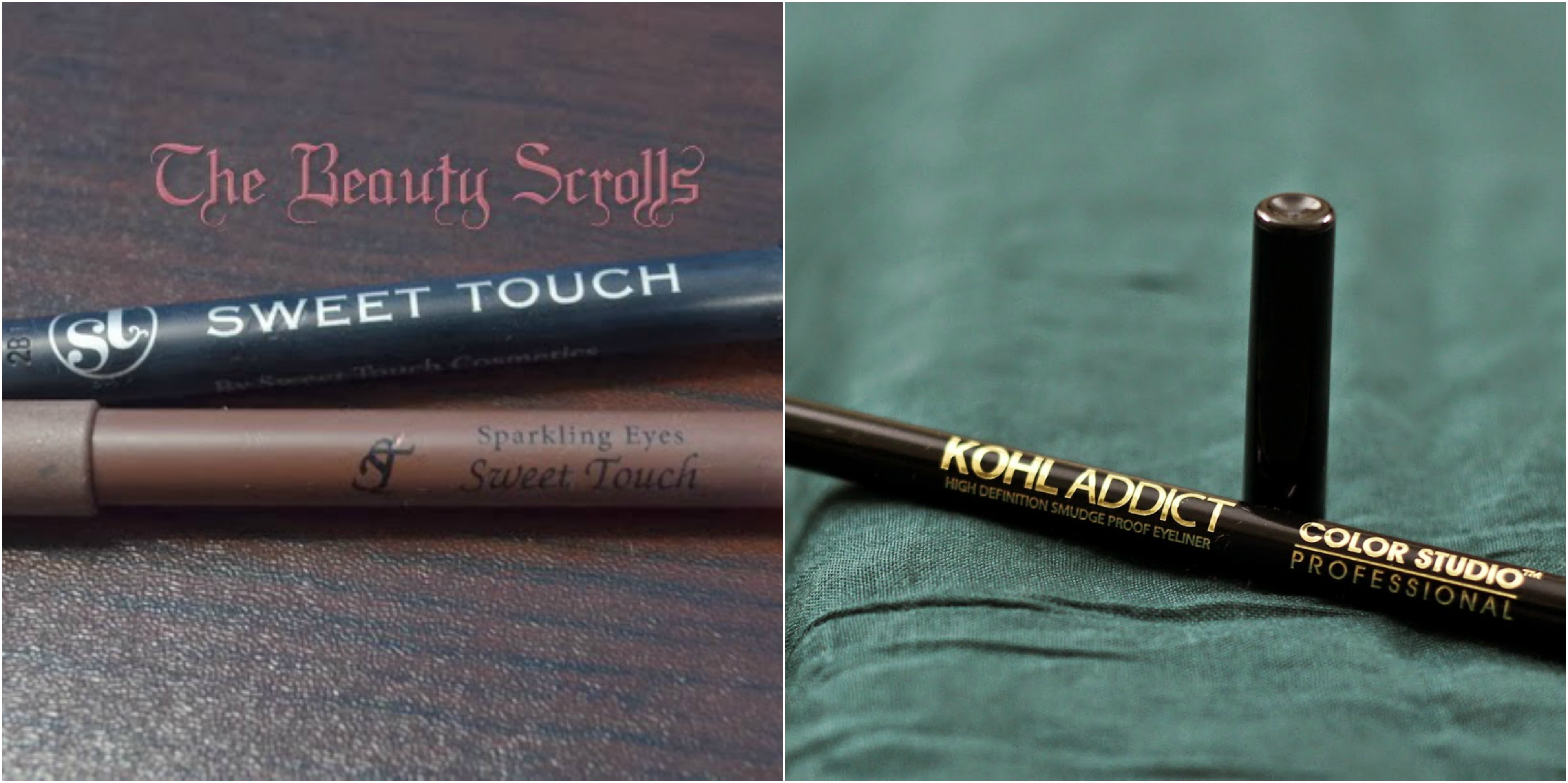 A basic black liner is a must and I love pen liners for a clean, polished look. Sweet Touch is precise, dark, smudge proof, water proof and easy as hell to use.
And for Rs.400 you can't go wrong. But for all my kohl loving sisters, Maybelline and CSP offer great alternatives too!
Essence Long Lasting Lipsticks/Medora Lipsticks/CSP Lipsticks:
Again, no more than Rs.400, all the colors of the (lippie) rainbow. Comfortable, full coverage, creamy to apply. Doubles up as a blush too. Medora is recommended by everyone I know but I personally haven't ever used them.
Bu at Rs.100 a pop, you can't go wrong! A good lippie ties the entire face and brightens instantly. My favorite shades are CSP's Melody for a bright pop of color and Essence's Nude Love.
Maybelline Colossal Mascara(Smoky/Waterproof/Volume):
Any of these work, Maybelline has perfected the art of drugstore mascara and sells for about Rs.475. It lasts me MONTHS and the smoke makes my eyes look fluttery and almost hazy.
It's very romantic and dramatic with a few coats but one ensures instant volume + lengthening for a soft, natural look.
Clazona Pencil Eyeliners:
This is additional but I can't bother with eyeshadow at 6:30 in the morning. But I LOVE colored eyeliners to add a pop of color, with a good black liner and something bright like turquoise under your wing or on the lower lashline you could create a very unique, bold yet subtle look and you don't have to spend a lot to do it either.
All colors of the rainbow, waterproof and a price tag of FREAKING Rs.50 rupees means you can buy them all!
All of these can be found at Imtiaz, Chase Up, and other chain stores. For North Nazimabad area try Glory Mall or Final Choice because FC gets a lot of import material for cheap. In addition, get a Sweet Touch eyeshadow for the highlight if you're into it, eyeshadow palettes from Makeup Revolution are real cheap and good quality.
Labello lip balms, Dettol sanitizer, any hand cream and Ponds antibacterial facewash help to create a full care package for my everyday college needs. And I hope they help you too.
If you can afford Morphe, Color pop and Milani, that's great! I personally can't BUT I think the products I mentioned can prove great to the average college woman just as much. Much love!