In a panel discussion on "Freedom of Expression, who creates the boundaries', moderated by Nadia Jamil on Saturday, 28th November at The International Education and Cultural Festival, Adnan Malik expressed his views on the importance of self censoring in Pakistan.
In contrast to older times, the dimming down of culture and public gatherings for intellectual interaction in recent times has led to the development of a restricted environment where expression of opinion is very limited, says the Sadqe Tumhare actor Adnan Malik.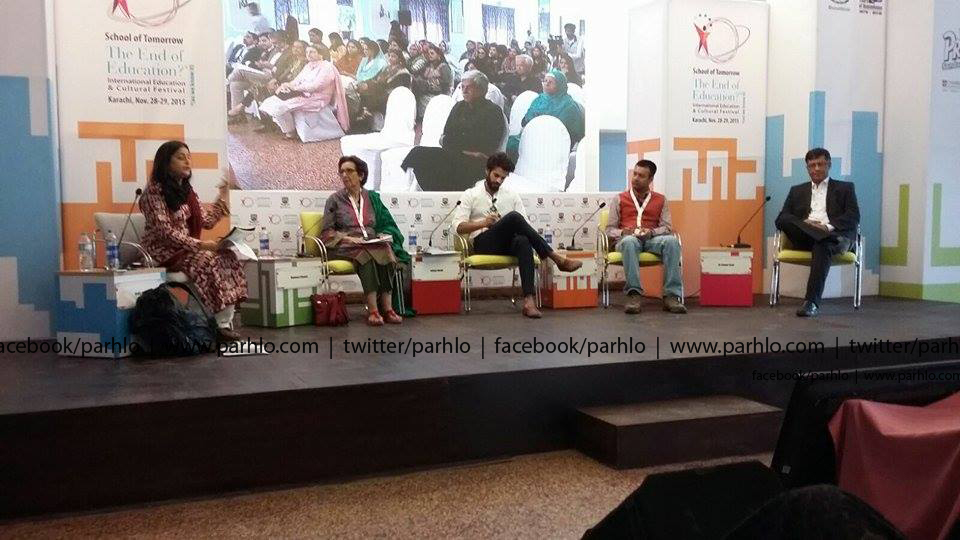 The entertainment media and film industry of Pakistan is reinforcing stereotypes instead of reinventing them and thus, the urban elite is very secluded and independent when it comes to inculcating freedom of thought. It is for this very reason, presence of public spaces and public interaction is of growing importance to encourage dialogue and progression of values.
The actor also spoke about how celebrities and known faces of Pakistan should self sensor the content they produce on social media in order to avoid shaping of public opinion based on their thinking. Unfortunately, this can be only done on social media but not mainstream media since television is a collective project. All of his opinion based posts are private and promotion based posts are public, he further explained.
The rest of the panel comprised of writer Muneeza Shamsi, Film Producer Harsh Narayan and professor Dr Jawed Syed. The discussion highlighted how intolerance for the spoken word persists in both India and Pakistan in light to the recent uproar on Aamir Khan's stance on intolerance in India. "We have the right to dislike but don't impose your dislikes onto others, that's where the distinction between tolerant and the intolerant emerges," said Harsh Narayan from India.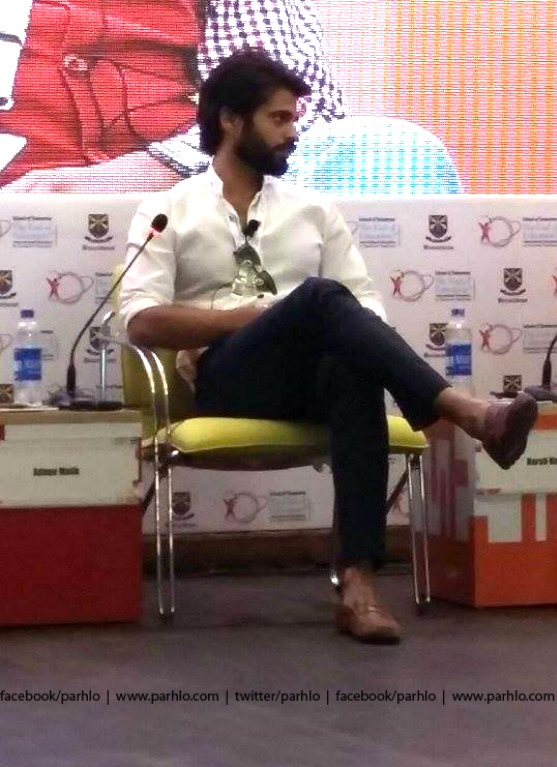 Nadia Jamil pointed out how Christians have a separate channel on air, Ahmedis have an independent newspaper, but they do not have the freedom to promote these excluded mediums in public due to lack of acceptance. Adnan Malik insists on an integrated medium where diversity can be appreciated collectively instead of launching independent channels. This can be done by raising these issues in talk shows and television discussions.
It was also concluded that tolerance, acceptance and coexistence are key lessons that need to be instilled since ground level through education. These issues should be integrated into school curriculum and children should be encouraged to think of these concerns since the start. Freedom of expression can thus, only prevail if there is freedom of thought and freedom to question.