Famous TikToker Adil Rajput's wife uploaded a video on Tuesday morning to announce that Adil had passed away in a car accident that turned out to be a fake death news. The video was uploaded on Adil's TikTok account and his wife was seen weeping while announcing the news.
Many people were hoodwinked into believing that Adil passed away in a 'tragic car accident'. As per Adil's wife, one of his friends notified her of his. "Adil is no longer with us", she said in the video. To top it all off, she stated that Adil had been getting death threats for a while, and he has been murdered on purpose.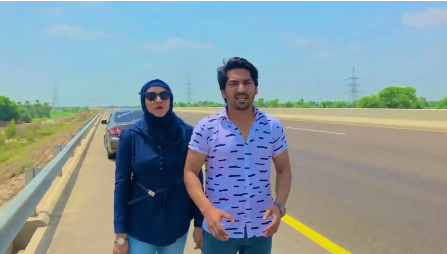 Moreover, once the TikTok video went viral, the news even broke in his local mosque in Rahim Yar Khan. Soon after, a large number of fans gathered outside their house to condole the death after watching the video that went viral on social media in a few minutes.
Later, when followers found Adil alive, the citizens lost their temper and demanded higher authorities to take legal action against Adil and his wife for exploiting human emotions. Turned out that the wife pulled off a prank of posing the TikToker Adil Rajput's death in order to increase the followers and the news was fake.
After finding Adil Rajput is alive and kicking, people alleged that the video shared by his wife was nothing more than a cheap stunt to gain more followers. Moreover, the locals are now in a filthy temper. Moreover, they demand that authorities take legal action against the TikToker for fooling everyone and spreading this fake news.
The TikToker reacts to all the public backlash
After seeing so much criticism, the wife makes yet another video and responds to it. According to her, people and media are spreading fake news and not trying to understand their pain.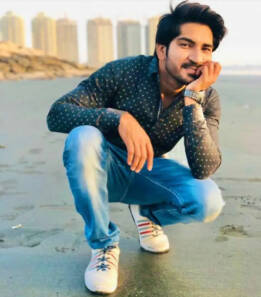 She said in a video, "It has been a nightmare at my house today. But I am hearing absurd stuff from people as well as media. They are saying just anything."
"I don't know why people are reacting this way. I got a call from Adil's friend. The child was tensed in the situation. Since Adil did not gain consciousness for 5 hours, he did not know what else to say. He told me that Adil is no more. So please, I request you not to spread fake news and have mercy on us," she added.
The couple already has millions of followers due to the hilarious videos they used to post on the popular video-sharing app but now people are vociferously condemning what they are terming a malicious attempt to gain followers and views on the app.
Hence proven, almost anything is possible in the world of TikTok. Moreover, the lengths that people go to just for the sake of followers and likes is absolutely absurd. Also, this is not the first time somebody pulled off such a stunt, TikTok is famous for spreading obscenity.
What do you think of this story? Let us know in the comments section below.