There are tens of thousands of Independence Day campaigns running in Pakistan. From cleaning up the streets to giving to the underprivileged, brands have done literally everything. So when I heard that Adamjee Life (a popular Insurance Company in Pakistan) had an entire campaign based on tree planting, I was stunned. The Government of Pakistan has just started a similar campaign and I'm wondering if it was inspired by Adamjee Life's campaign.
Pakistan is facing a huge water crisis. A huge part of the rural population does not have access to clean drinking water and water resources in urban areas are shrinking like anything.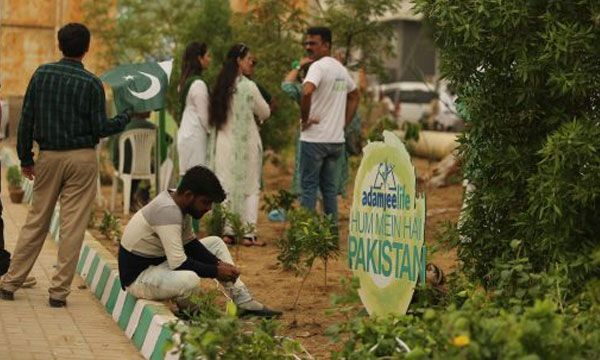 The best way to counter that is through planting trees because not only are you reducing the amount of Carbon Dioxide in the air but are also countering the effects of global warming.
The name of the campaign was Hum Mein Hai Pakistan and it was, without a doubt, highly successful.
On 14th August, Adamjee Life not only planted a great number of trees but also conducted parades and cake cutting ceremonies to celebrate the spirit of Independence!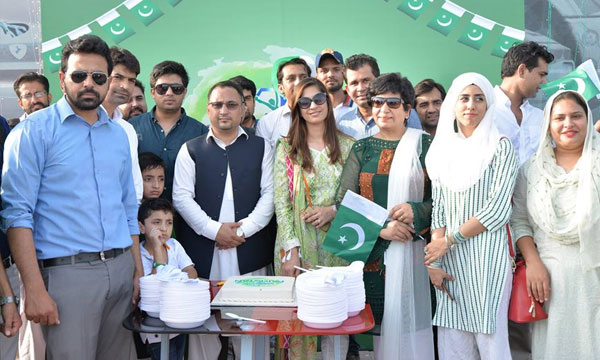 This is a great initiative we can all be part of. Adamjee Life has really set an example for all of us to follow. If we keep the campaign running through the next year or two, we can greatly increase the amount of water we have for consumption. Pakistan is our home and if we treat it like Adamjee Life has, we can once again make it green and make sure it stays that way!