Today, I came across an advertisement that left me with tears of joy rolling down my face and feeling a bunch of emotions so profound that it's hard for me to describe them. The ad really moved me.
Zameen.com – Humain Pata Hai Aap Ke Dil Ki Baat

Because we know that family is everything, so as you build them the dream home they deserve, we will be with you every step of the way.Watch Zameen.com's latest TVC – kyunke humain pata hai aap ke dil ki baat.

Gepostet von Zameen.com am Freitag, 30. Juni 2017
We live in the 21st century. It is a sad but unavoidable fact of life that people do not know how to take out time for their family, especially in a country like Pakistan. Most of us plan to move abroad for either studies or our jobs and in the process, we leave our parents and our siblings behind in Pakistan.
I'm not saying that we are entirely to blame. It is extremely hard to make a living for yourself in today's world and one should take any opportunity they get to secure their future. But that doesn't make our families feel any better, does it? There's an old saying. "Bachon kay bina ghar main raunaq khatam ho jati hai". When a child moves out, home doesn't feel like home anymore. Home is not just a place- it's the people with you inside the place. Home is not home unless your loved ones are there with you.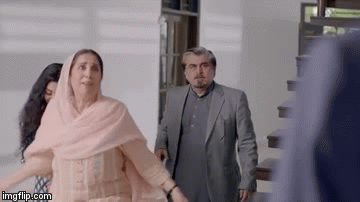 This is why I love this ad so much. Zameen.com knows how to hit all those emotions that you're feeling right now. The ad shows you exactly what parents go through when one of their children moves out of the house. In the ad, Yousaf spent five years away from his family, working tirelessly so that he could gift them the house of their dreams. No amount of sacrifice is too much for your home and your family.
No matter how far away you are or for how long you stay there- your family was always be waiting for you and nothing can ever replace them. Be grateful for whatever time you get to spend with them and always remember that no matter where you are, you always have a home with them. Nothing can take that away from you.