Aruba Mirza is an emerging Pakistani actress and model. With her first drama serial "Behkay Kadam" in 2014, the stunning actress began her showbiz career. Numerous drama serials often cast her as a supporting character. The emerging actress recently received a lot of backlash for disrespecting Muharram.
Ashura is a day of respect and dignity observed by the Muslim nation, and celebrities are also honoring the day with respect and deep sorrow. Actress Aruba Mirza recently shared some video clips from Ashura wherein she can be seen having fun with a close friend while stirring haleem.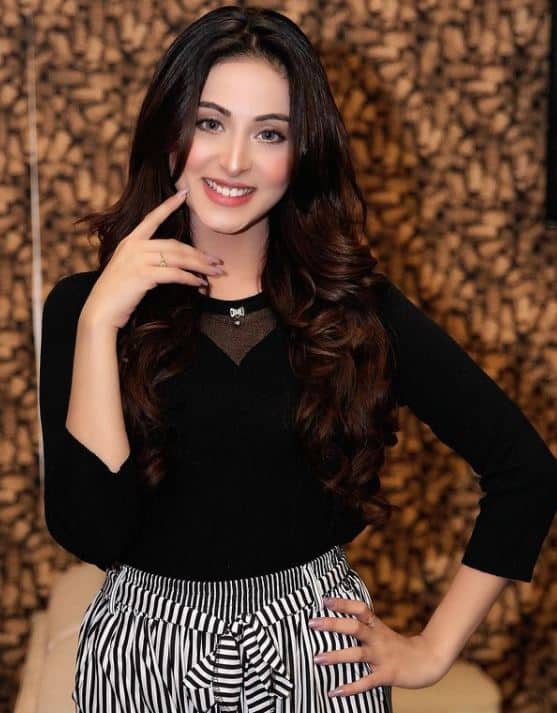 As we hear the moon sighting of Muharram, the first thing that comes to everyone's mind about the starting of mourning days. The month when Islam loses the most pious and the most loving grandson of Rasool Allah (PBUH) along with his family and loyal companions with upheld of three days of without food and water, living in tents, in scorching heat at the land of Karbala.
The great sacrifice made by Imam Hussain and his family as well as his companions in the desert for three days suffering from thirst and hunger is well known. Not only in the history of Muslims but also in the history of humanity, there has never been a tragedy like Karbala.
Taking to Instagram on the 9th of Muharram, the actress shared video clips of her enjoying stirring haleem with her friend. Subsequently, social media users were quite offended by Mirza's behavior during the days of Ashura. The actress received an abundance of backlash under her posts.
Check out the videos!
Netizens ask the actress to show some respect for Ashura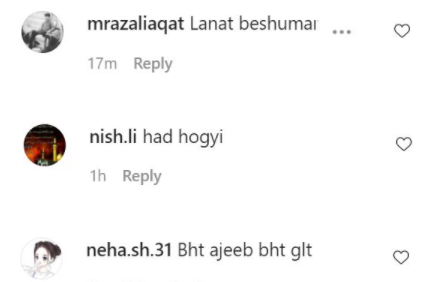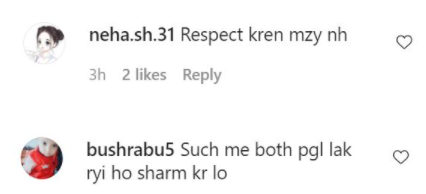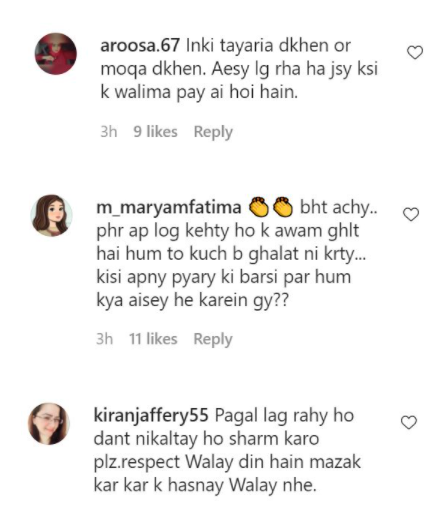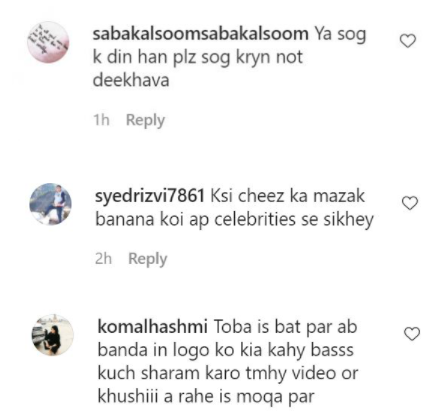 Social media is a constant source of scrutiny for those in the entertainment industry. Lately, Ghana Ali shared some love-filled pictures with her husband on Instagram, and trolls did not refrain from bullying the two.
Meanwhile, on Independence Day, actor Mehwish Hayat called on Pakistanis to embody the ideals of our forefathers. Though not surprising at this point, people seemed more focused on the color of her undergarments rather than on her message.
Many inappropriate comments started rolling in. However, the actor noticed them. She called out the perverts for discussing the color of her bra rather than her message.
What do you think of this story? Let us know in the comments section below.