In Pakistan, there are very few actors who believe in performing by taking a risk and showcasing their true acting skills. Among a few of them, there's an actor who recently received for one of his iconic performances in a web series Mrs. and Mr. Shameem Nauman Ijaz who made everyone crazy with his working habits.
Nauman Ijaz is one of the complete actors the Pakistan entertainment industry has ever produced. There are tons of dramas and roles he has done that made his fans go crazy for him.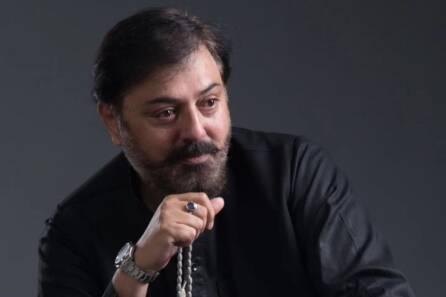 After long years, Nauman Ijaz sat down for an interview in which he put some light on how he once considered leaving acting and revealing the coveted secret to his enduring success.
He even shared the big revelation regarding his remarkable performances in every drama.
Nauman Ijaz shared his journey and secret of amazing performances
While having a conversation with a local publication, Nauman Ijaz revealed the biggest secret of his memorable big roles and critically claimed performances is simple: it might sound strange, but he always performs wuzu [ablution] before he starts working.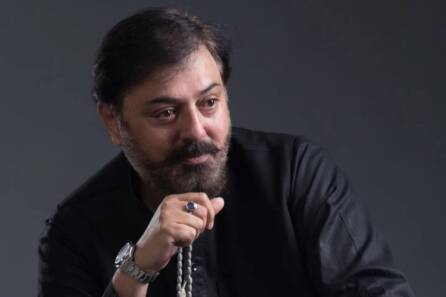 Yes! You heard it right, Nauman further shared his ability purely dive into the character. The actor shared, "We have all these characters present inside us.
Our actual job is to allow them to come to the surface at the right moment, which a lot of people are unable to do. I have the quality, which God gave to me, to let that person out."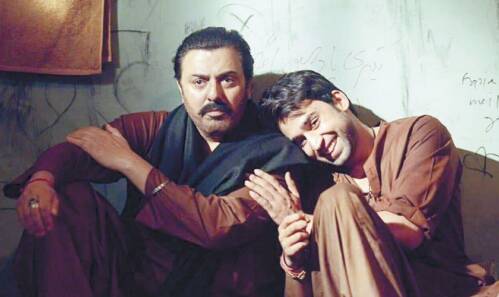 Expanding on his "God-given" abilities, he explained, "I religiously do my job. Honesty naturally follows. I perform wuzu before I start working. This is God's blessing. My method of acting is entirely, completely, totally different [from], I believe, the rest of the world."
'I once decided to leave acting' – Nauman Ijaz
The interviewer then asked the actor to share something that he has never spoken about it in an interview. So, Nauman Ijaz revealed that due to his love for religion, he once decided to leave acting and his working habits.
"Some 16-17 years ago, I became convinced of the fact that I should leave this line of work. That maybe God would not be pleased with it."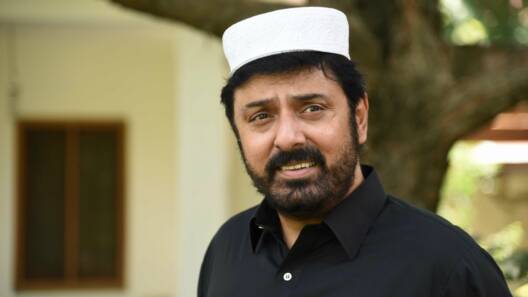 Explaining how he'd pray for a way out of the acting profession, he added further, "I'd stand on the prayer mat and plead to God to get me out of this profession." Nauman recalled how, after three to four years of this, an encounter with someone changed the way he perceived his profession.
He said, "I met someone who asked me, 'What's wrong? You look upset.' I told him that I'd been praying to leave this line of work. He was a spiritual man, and he asked me why.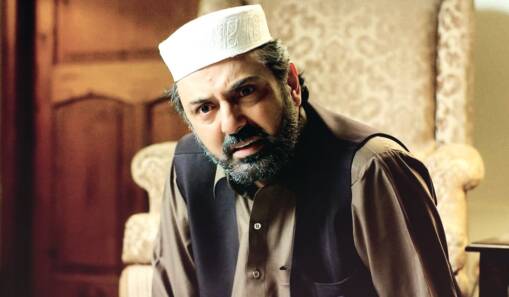 I told him how I felt, and he responded saying, 'Who are you to decide? Maybe, staying in this line of work, you send a message to somebody, they may listen. If you leave this line of work and try to spread a message, they won't listen. Use this profession as a tool.'"
He even talked about the importance of his pre-work ritual that he performs every time. "So, if my work is flourishing, it's not because of me. It's because I work ba-wuzu. This is something I tell all the youngsters I work with."
'My methods are painful' – Nauman Ijaz
Nauman Ijaz has bluntly claimed previously that he won't teach his acting methods ever to his son Zaviyar Nauman. On that thing, Nauman explained the whole thing, "My method of acting is painful because living in that moment, in which your character is, getting into that moment is not an easy task. It is a blessing from God that I manage to delve into that moment, and at times it's particularly painful. The pain shows on my face."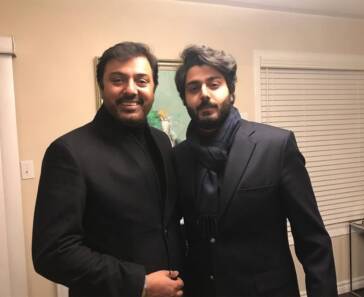 He further added, "I'm trying to explore myself as an actor. What are the things that are making me different from the rest? Sometimes, I feel as though a part of me has disappeared in a lot of the characters I've played."
Even after spending long three decades in the industry, Nauman Ijaz still feels nervous on the first day of the shoot. Interviewer when asked whether his success comes down to luck or wisdom, Naumaan shared that it was a little bit of both. He reflected, "The day I started this work, almost 32 years back, I didn't find anything easy.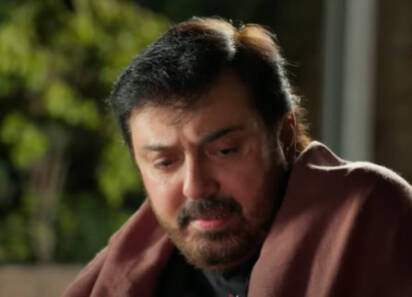 I found everything difficult, different, and in layers. So, I was lucky in the sense that I continued to get a variety of characters."
He continued, "I'm wise because I tried not to repeat them… I think every type of character I've played, I've tried not to repeat it. That is what I've always striven for. For that, you need to learn how to say no to work, which is something most people don't have."
'Anxiety comes with ever new role' – Nauman Ijaz
Starting every new role comes with anxiety, he shared "I go on set with fear over whether I would be able to do justice to the character or not… I still get jittery. When I first go on set, I am very fearful and anxious. It's very difficult for me to do the first scene."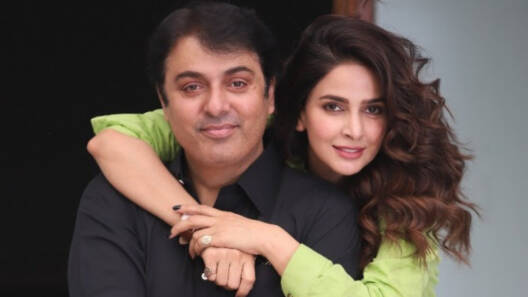 When asked how he deals with "controversies", Nauman said, "In my career, I don't believe I've had many controversies. If someone twists my words to mean something else, then that's another thing. If you can't understand my joke, then it's not my problem. The issue is with you."
Nauman Ijaz once found himself under the shadow of criticism where he openly claimed that he cheated on his wife and then Atiqa Odho was also schooled for supporting his joke.
What do you think of the story? Tell us in the comments section below.