Confidence and courage – two words that are perfectly described by actions only. While our society fails to accept women who are raped and sexually abused, there is one brave woman who continues breaking all societal taboos and keeps creating awareness – Mukhtaran Mai.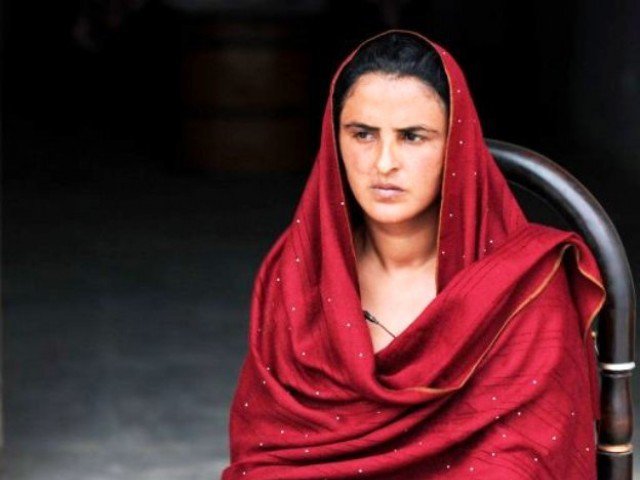 After being sexually abused and raped by four men in 2002, Mukhtaran Mai took her case to the courts but never found justice. Even though the press highlighted her story worldwide,  the accused were acquitted. However, instead of shutting herself from the society, Mukhtaran continues to fight for women rights and does everything that comes in her power.
In addition to activities she is already carrying out to help women and girls in Pakistan, Mukhtaran walked the Fashion Pakistan Week 2016 today on a mission to create awareness.
Flying all the way to Karachi from Meerwala Muzaffargarh District, Mukhtaran was approached by famous fashion designer Rozina Munib who wanted Mukhtaran to be the show-stopper for her fashion collection in FPW'16. Continuing to show her bravery to the world, Mukhtaran agreed.
"I am walking the ramp to spread awareness about the struggles women go through. This is for the women in my society, it is for those who have no one and no place to go to."  – Mukhtaran Mai in an interview to a local publication.
Mukharan Mai looks stunning among all the models. According to Rozina, Mukhtaran Mai inspired her to name her collection, "Zindagy K Rang"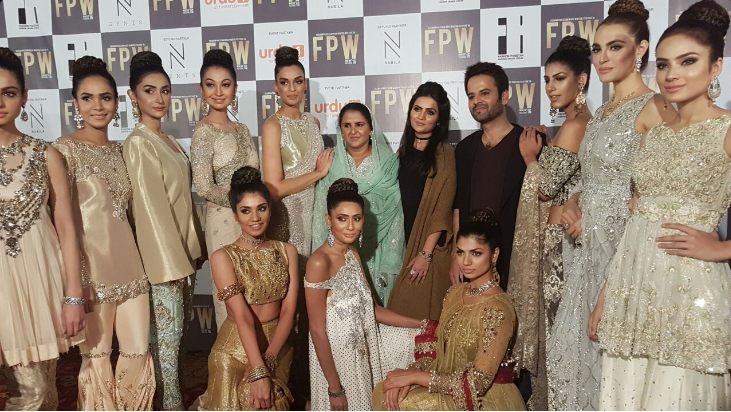 "The purpose behind bringing Mukhtaran Mai to Karachi and making her a part of my show is to tell her story so that it gives courage to other women. I could have easily gone down the typical route of paying a celebrity to be part of my show. I just felt that it would be so much better to spend the same money on a cause that was close to my heart," said Rozina Munib.
Mukhtar Mai on the ramp! 💖 #FPW2016 pic.twitter.com/vARGTebwzT

— Jadirah Sarmad (@JadirahSarmad) November 1, 2016
Massive Respect!
Mukhtar Mai on the red carpet (they calling it grey carpet, actually) on the 3rd evening of #fpw2016 in Karachi. pic.twitter.com/t0X1iv8UL5

— Faizan Lakhani (@faizanlakhani) November 1, 2016
Highlighting the show stopper for the best cause, Rozina's PR agent and famous beautician Feriah Altaf organized a short film on Mukhtaran Mai that was played during the ramp walk of Rozina Munib's collection. The short film was directed by filmmaker Asad-Ul-Haq and was revolved around the brave activist, Mukhtaran Mai.
Mukhtaran Mai is more than a fighter and a survivor – she is an inspiration to all the women out there. She is setting the type of women empowerment examples the world needs to reflect on. She is showing our society the type of treatment women who go through such trauma actually deserve. She is fighting for something people are too afraid to talk about.
More power to you, Mukhtaran Mai!