What is bravery you ask, there is a simple answer to that bravery is no one other than Nasreen. This women is the epitome of human struggle and perseverance. After watching her audition, you will wish you had even half the confidence that she had despite everything.
No one can justifies her struggles as well as she can…
Source: YouTube
Nasreen auditioned for the new season of "MTV Roadies X4", in Lucknow and the gang leaders, including Bollywood actress Neha Dhupia, Rannvijay Singh, Karan Kundra and Prince Narula, were amazingly impressed and taken a back with her confidence, despite of the burns all over her body.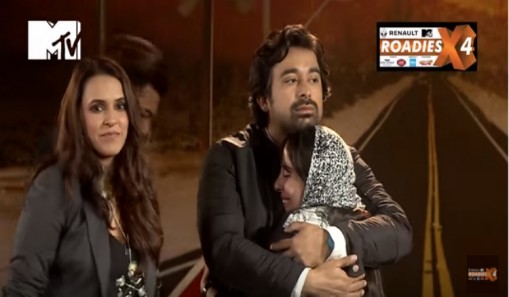 Source: 
indiatoday.intoday.in
"I have never felt so welcoming like the way I felt during my auditions for Roadies. It's my appeal to everybody out there to not let your weaknesses take over your life. I hope I inspire others to shed their inhibitions and become their own hero. In fact I already feel like a Roadie,"  – Nasreen
Unfortunately Nasreen could not be selected for the show due to her personal health reasons.