Wow! What a match by New Zealand, and what happened to team India? They were shattered and had zero confidence throughout the match. New Zealand came in the ground with the hood of winning the match and securing the semi-finals position.
New Zealand defeated India with 8 wickets in hand and again they played Indian bowlers like they are nothing. It's the hat trick for New Zealand to thrash India in thee major tournaments and sabotage their chances.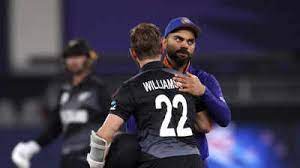 It looks like India's warm-up match confidence where people expected India to be the most dominant side in the tournament. But unfortunately, things didn't work out in their favor and the coin turned its favor.
Last night's defeat 90% assured that India is out of T20 World Cup and it's brutal for them.
New Zealand knock team India out of T20 World Cup
Again just like last week India lost the toss and went to bat first. This time Indian team experimented and send Kishan with KL Rahul. The start was a little bit slower but looked stable. But Bolt didn't want that stability and sent Kishan to the dressing room.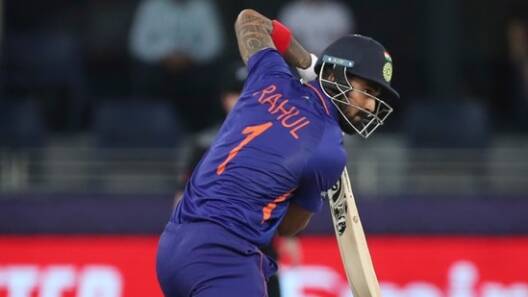 Rohit Sharma came in, but Tim Southee send another opener KL Rahul to the pavilion. Now the skipper comes in, everyone has witnessed Rohit and Kohli duo one of the deadliest ones.
But guess what? They lost the spark of it and Sharma got out followed by the skipper only scored nine runs. And there India's darkest era began.
India hardly managed to score 110 against the Kiwis. Although Kiwis also lost two wickets but won their first match of the tournament.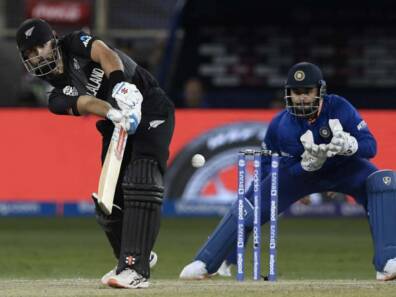 This year's T20 World Cup isn't going according to India, because last week they had mesmerizing first-ever World Cup defeat from Pakistan, and now this. One of the saddest moments is that it's the last World Cup for Kohli as a captain.
Fun fact, it's the first time that India lost their first two matches of the T20 World Cup.
'You have to be optimistic' – Virat Kohli
"To be brutal up front, I don't think we were brave enough with bat/ball. We didn't have much to play with the ball. We were just not brave enough in our body language when we entered the field and NZ had better intensity, body language."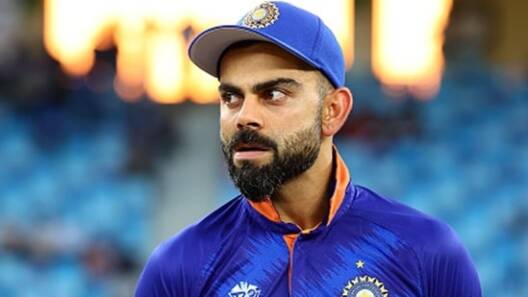 "Every time we took a chance, we lost a wicket. It's most often a result of hesitation of whether you should go for a shot or not. When you play for India, there are loads of expectations," added the Indian skipper.
He further said, "We are watched, people come to the stadium and everyone who plays for India needs to embrace that and cope with it. We haven't done that in these two games, and that's why we haven't won. We have to be optimistic and take calculated risks."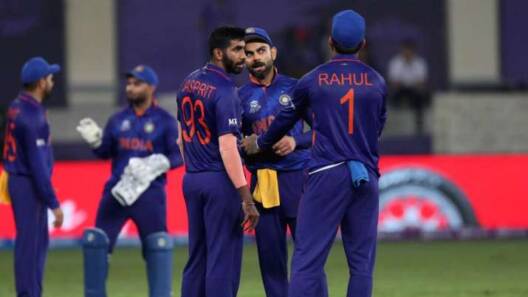 "We have to disconnect from the pressure and continue with our process and play a positive brand of cricket. There's a lot of crickets to play in the tournament."
'It was a complete performance' – Kane Williamson
During the post-match ceremony, New Zealand skipper Kane Williamson talked to the media about their winning performance against India.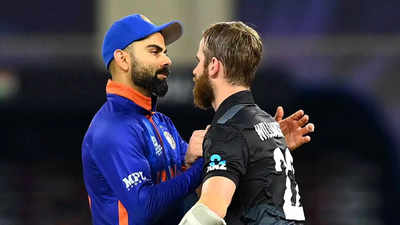 He said, "there's always planning to go into a game, but this was a great performance against a side that puts up a fight. The surface wasn't easy to find the rhythm on, and the way the openers came outset things up for the chase."
"It's just about adapting to the conditions as well as we could. They have the spinners kept applying the pressure was commendable, and it was a complete performance," he said.
Kane continued, we play against strong teams all the time and there are match-winners every time; and commit to our brand of cricket and today was a good example of that."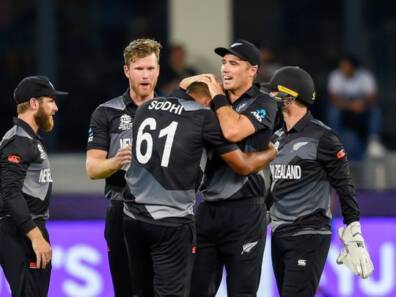 He signed off by saying, Ish is an outstanding white-ball bowler and he's experienced in playing T20 format. We are looking forward to the rest of the games in the league stages."
Looking at the current scenario of the table, Pakistan has already qualified for the semi-finals and on the second position, Afghanistan holds their position.
There are very few chances for India to qualify because their run rate isn't strong enough to keep them in the tournament unless Afghanistan or New Zealand lose their remaining matches.
What do you think of the story? Tell us in the comments section below.