The accused in the alleged murder case of Kainat Tariq, a NUML University student and employee of the Red Crescent who died in Islamabad last month, confessed his involvement with the woman during a police interrogation.
According to Independent Urdu, Islamabad police have completed their investigation. Their inquiry was conducted during the eight-day remand of the accused Khalid bin Majeed. The accused was transferred to Adiala Jail on judicial remand.
Some important revelations came to the forefront during the police interrogation. The accused Khalid bin Majeed confessed he secretly married Kainat.
Majeed said Kainat was living in Darulaman, Lahore, from where she applied for a job online. Majeed received her application and took her interview. After a successful interview, he offered Kainat a job and asked her to move to Islamabad.
There is no evidence of Majeed's marriage with Kainat, reveals police
According to the police, Majeed seduced Kainat. He had an affair with her and had a secret marriage in the presence of two friends. However, there was no documentary evidence of the marriage as Khalid did not even register it.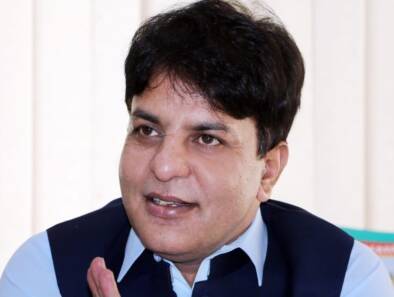 During the investigation, it also came to light that it was Majeed who got Kainat admitted to NUML University. During the admission, Majeed mentioned that he was Kainat's brother. He also gave Kainat his Honda car.
Majeed told police that Kainat wanted to make their marriage public while he had no intention of doing so. The accused said he did nikkah with Kainat only to satisfy her but had no intention of accepting her. As a result, Kainat took her own life.
Police added the medical report did not prove that Kainat was pregnant. However, they are waiting for the forensics of mobile phone data.
Section-322 of Pakistan Penal Code (PPC) will be filed against the accused. This section carries a sentence of 7 to 10 years of imprisonment.
I did not know about my sister's marriage, reveals Kainat's brother
Osama Tariq, Kainat's brother living in Dubai, said that even though he regularly communicated with Kainat, he had no clue about his sister's marriage.
In an interview with Independent Urdu, Osama said Kainat could not ever commit suicide.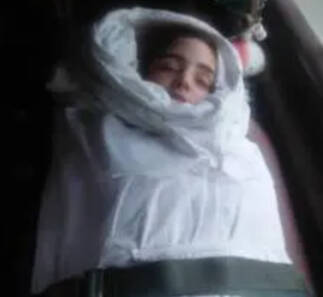 He said Kainat would have told definitely told him if she was suffering from depression. But, she never shared anything like that. Osama said he used to send Kainat a huge sum every month.
According to Osama, he does not trust the police. This is because Red Crescent official Khalid bin Majeed has strong connections with political figures. So he demanded a judicial investigation in the case.
Background of Kainat Tariq's case
The alleged murder case of NUML student Kainat Tariq came into the limelight last month on November 23. This was followed by an FIR on November 24 by Kainat's father against Majeed.
However, the later investigation carried out by Islamabad police revealed that Kainat went with the driver of the office to buy pills. She returned to the office after which she died. However, on suspicion of murder, police arrested Majeed. The post-mortem report also confirmed that Kainat consumed the poisonous pills.
Story Credit: Independent Urdu
What do you think of this story? Let us know in the comments section below!