Bollywood using Pakistani songs in their movies has always been a debate. They have never agreed to that, even though evidence or say lyrics clearly show the reality of it.
But still, they have been doing this for more than a decade and no one can say to them except the artists speaking for themselves.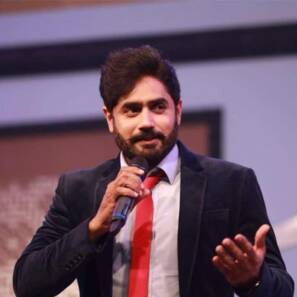 The same pattern happened with none other than Pakistan's famous singer Abrar ul Haq who recently called out Karan Johar's Dharma Productions for using his song Nach Punjaban in its upcoming film Jugjugg Jeeyo "without acquiring rights."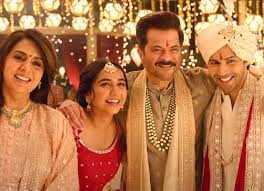 Yes, you heard it right, the song on which every Pakistani guy danced was used by Dharma Productions. Abrar Ul Haq released a series of tweets in which he claimed that he owns the right to the songs and will take legal action.
Abrar ul Haq suing Karan Johar for using his song "Nach Punjaban"
A recent trailer of Jugjugg Jeeyo starring Varun Dhawan, Kiara Advani, Neetu Singh, and Anil Kapoor, shared the official trailer of the upcoming movie on their Instagram handles.
During the trailer in the middle, you hear the same chorus Nach Punjaban begins to play. The original, released in 2002, is from Abrar's album of the same name.
Soon the trailer spread all over the internet and the man himself decided to come forward. Taking to his official Twitter account, the singer had written, "I have not sold my song Nach Punjaban to any Indian movie and reserve the rights to go to court to claim damages."
The Billo hitmaker went on to tag KJo to assert, "Producers like Karan Johar should not use copied songs. This is my 6th song being copied, which will not be allowed at all."
In response, MOVIEBOX tweeted, "Nach Panjaban has been officially licensed for it to be included in the film Jugjugg Jeeyo by T-Series. Karan Johar and Dharma Movies have the legal rights to use this song in their film and the tweet by Abrar ul Haq earlier today is defamatory and completely unacceptable."
Things got real
Abrar tweeted again, claiming his song has not been licensed to any entity. "Nach Punjaban has not been licensed to anyone. If someone is claiming it, then produce the agreement. I will be taking legal action," he shared, adamant.
Then the big fish jumped into the heated argument, T series also released the statement. Snubbing Abrar's claims, it has assured, "T-Series has legally acquired the rights to adapt the song Nach Punjaban from the album Nach Punjaban released on iTunes on 1st January 2002 and is also available on Lollywood Classics' YouTube channel, owned and operated by 1 Moviebox Records Label, for the film Jug JuggJeeyo produced by Dharma Movies. All due credits shall be included across all platforms when the song is released."
It maintains that "As represented by 1 Moviebox Records Label, the said song copyrights exclusively vest with Moviebox with all valid documents."
Not only that, Screenwriter and Head of Creative Development (Script) at Dharma Productions, Somen Mishra also joined the forces of T Series Responding to the allegations on the micro-blogging site, Somen shared Moviebox's tweet to comment,
"I have no idea how people do film journalism without having basics in place, these are like basics of business, thoda padh likh lo, check Karo, how these things work, see the music label. Ata na pata, daag do tweet, script ho ya music. The problem is every moron's got a Twitter account."
Man threatens to sue Karan Johar
He further shared, shared an Indian outlet's report about a man accusing Karan of copying his story for Jugjugg Jeeyo. Addressing this plagiarism claim, the excerpt of which read, "Man threatens to sue Karan Johar for using his script to make Jugjugg Jeeyo,"
Somen quote tweeted, "Arre Bhai 'the man' must sue, tweet karke threaten karna kya RTs count badhana bus. SWA is quite good in such matters or the courts. He must approach. Anyway, we do not comment on speculation and hearsay. Our legal team has not received anything."
Karan Johar also faced recently another plagiarism accusation from an Indian artist Vishal A Singh. As per India Today, Vishal has claimed that Karan Johar's Dharma Productions has copied his script titled Bunny Rani to make Jugjugg Jeeyo.
He also took the matter to micro-blogging site Twitter, and shared screenshots, stating that he had mailed extracts of his script to the production house, but the film was made without his contribution or knowledge.
Last month, another Pakistani singer Hadiqa Kiani also accused Kanika Kapoor of using her song Boohey Barian without her permission.
What do you think of the story? Tell us in the comments section below.