Veteran actor, director, and producer Abid Ali Sahab has been critically ill for the past two months and was recently hospitalized. His two daughters Rahma Ali and Iman Ali broke the sad news yesterday of their father's battle for dear life and informed that the doctors have given their last verdict; there is nothing more they can do to save him. They both requested everyone to pray as this is the last resort that can save him now, where all else has failed.
However, rumors of Abid Ali Sahab passing away started circulating on social media that have been declared entirely false by Rahma and Iman.
Daughters of Abid Ali Sahab crush the insensitive rumors of him passing away!
Both took it to their Instagram to call out the false news that has been making headlines about their father passing away. The family is already going through so much at the moment and need our support, love, and assurance that one of the best and legendary actors Pakistani drama industry has witnessed will survive. InshaAllah!
Iman's statement!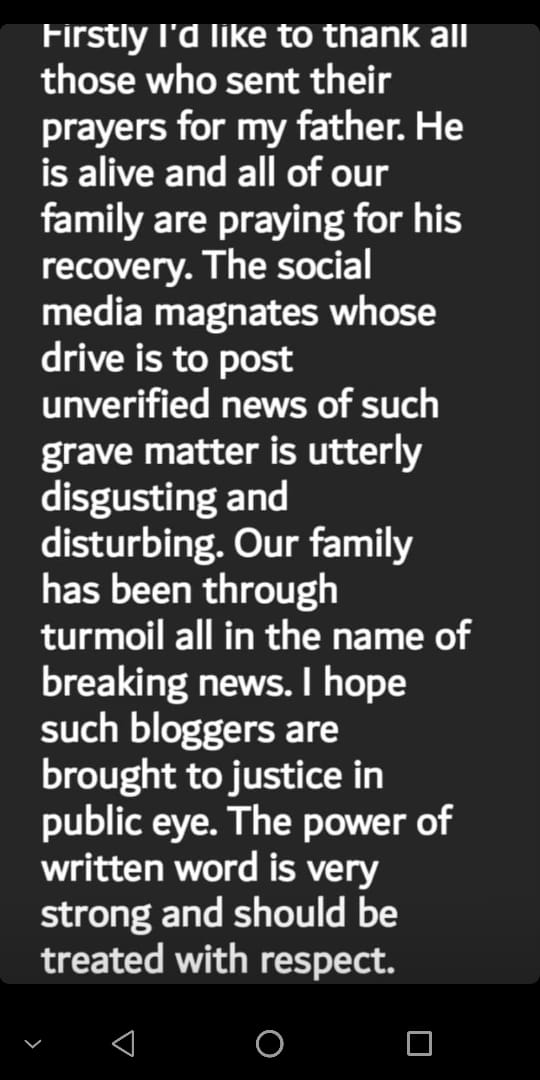 Absolutely, the privacy and the testing times of the family should be respected before spreading news that isn't even verified. Maximum ethics should be practiced when you are reporting on such a sensitive matter that could hurt the sentiments of an entire family.
Rahma also posted regarding this fake news and expressed her disappointment!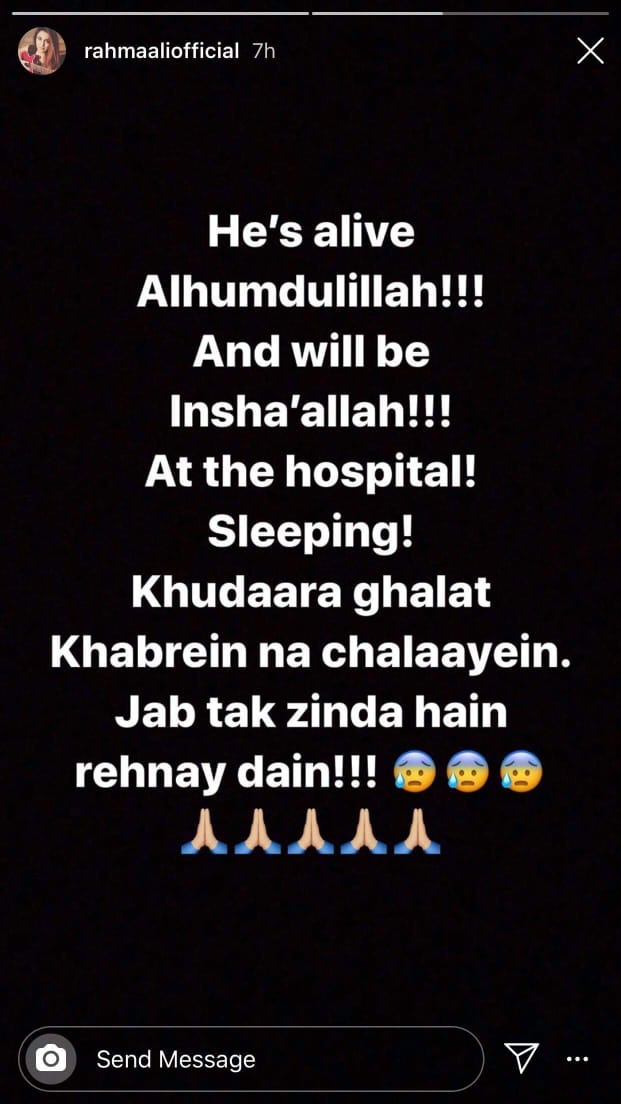 Now that the family has confirmed themselves that Abid sahab is still fighting through and alive, we should take their sentiments into account and pray as much as we can that we all get to see the icon on a fast road to recovery. Ameen!
Please call out everyone spreading the false news. Have anything to add? Comment below!