Disclaimer*: The articles shared under 'Your Voice' section are sent to us by contributors and we neither confirm nor deny the authenticity of any facts stated below. Parhlo will not be liable for any false, inaccurate, inappropriate or incomplete information presented on the website. Read our disclaimer.
Abdur Rehman Palwa, graduate in Philosophy from Government College University. He is a biker, cyclist, and adventurer. His passion for cycling has opened a new horizon in his life as his biggest dream is to see his name in the Guinness world record book. For this purpose, he planned a road trip, yes, the longest journey in a single country by bicycle! Finally, he is on his outstanding mission "Palwa down the road", an official attempt for Guinness record!
He said,
"An Indian Cyclist, Mr. Santosh Holi has made a record of the longest journey by bicycle and in this regard, he cycled 15222 km in a single country. Now, I intend to beat the current world record".
He started this amazing journey on 25th October 2017 from Lahore. He reached Chillum and then crossed the Deosai. Afterwards, he headed to Shandur top from Gilgat.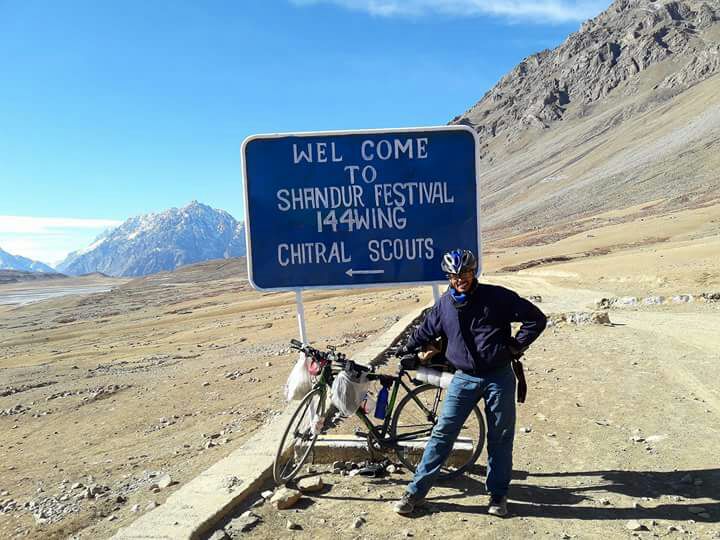 By passing from different areas of KPK he entered in Baluchistan. He has completed 7000 km successfully and right now he is in Baluchistan. While sharing his experiences, he told me that his journey, especially when he was passing through Baluchistan was quite interesting and inspiring for him.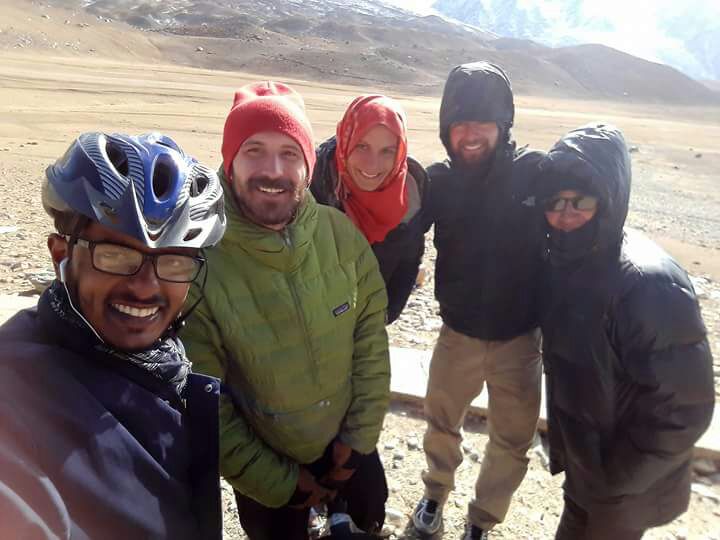 He expressed his views,
"When I was entering Baluchistan from KPK, the security forces were telling me that cycling in whole Pakistan is equal to cycling only in Baluchistan. This beautiful place of Pakistan is often highlighted in International media regarding the different news. But I must say that my country is beautiful, and people are so warm welcoming, kind and generous."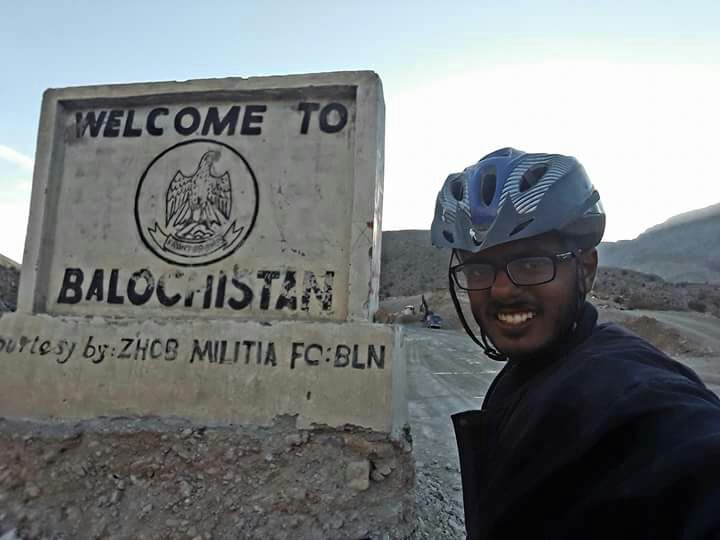 Further, he stated,
"When I was planning this trip, people warned me due to security concerns, but fortunately I did not face any difficulty and my experience regarding this road trip by bicycle is simply remarkable. I am enjoying cycling, this trip is actually wrapped with so many surprises and it is going to be the best part of my life".
He does not only want to make a world record but he also intends to promote the peace message to the mass. According to him, Pakistan is the safest place for cycling, a cyclist can enjoy the cycling in every area of this country. He met some foreign cyclist during cycling in the areas of Gilgit and KPK. He stated,
"The meeting with the foreign cyclist was quite wonderful, they encouraged me when I told them that I am going to make a Guinness record, the longest journey in a single country".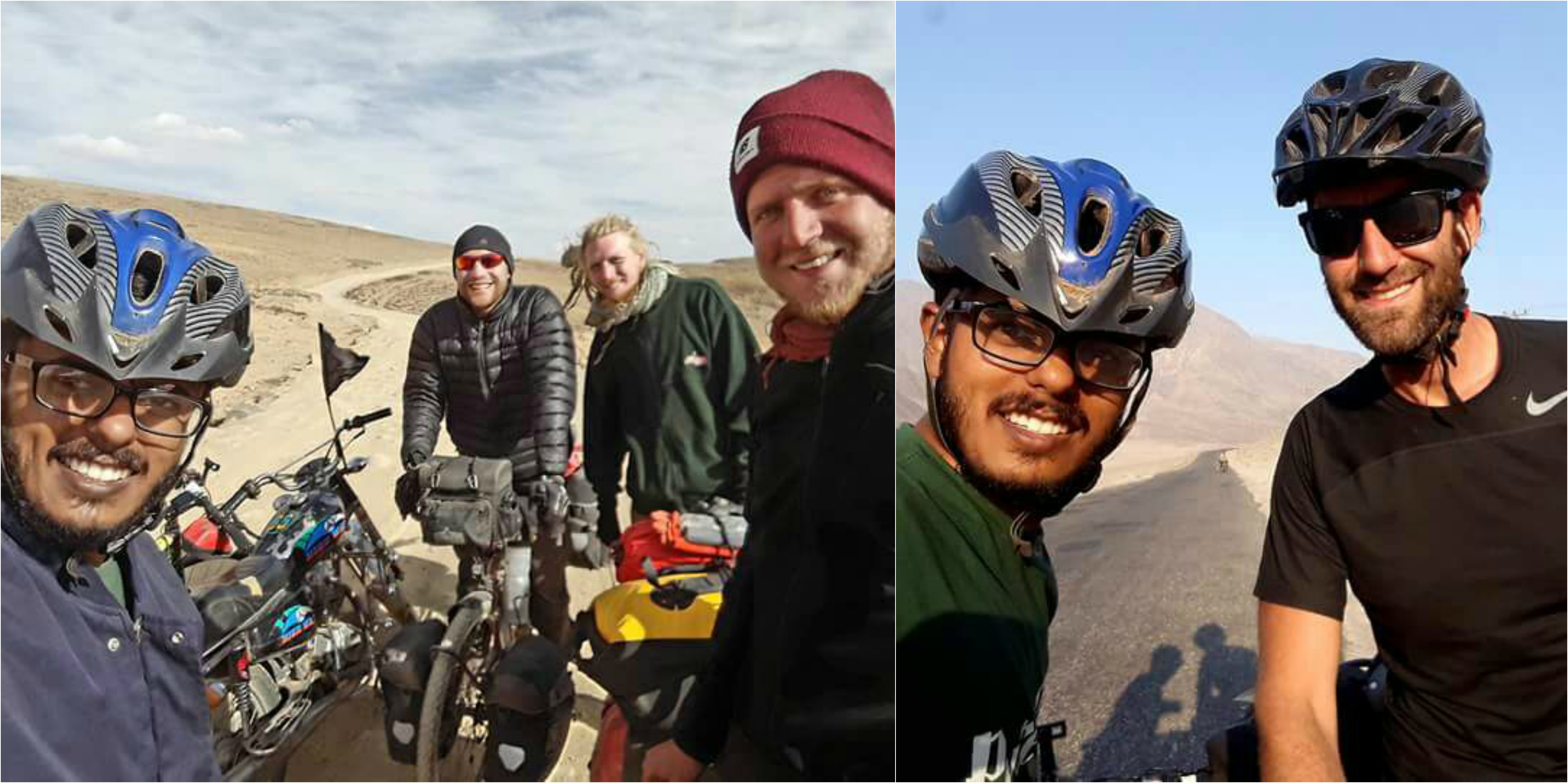 He further added,
"Cycling is my passion and I am quite fanatical about cycling! It gives me immense pleasure. I must say that every area of this country is beautiful, and Pakistani people are just amazing. During this trip, I spent my time in different places, met different people, although this journey brought different challenges, it also gives me electrifying energy to meet my goal. I feel blessed and I am thankful to all people who have been a great support throughout the journey, this trip is not a trip for me it's blessing".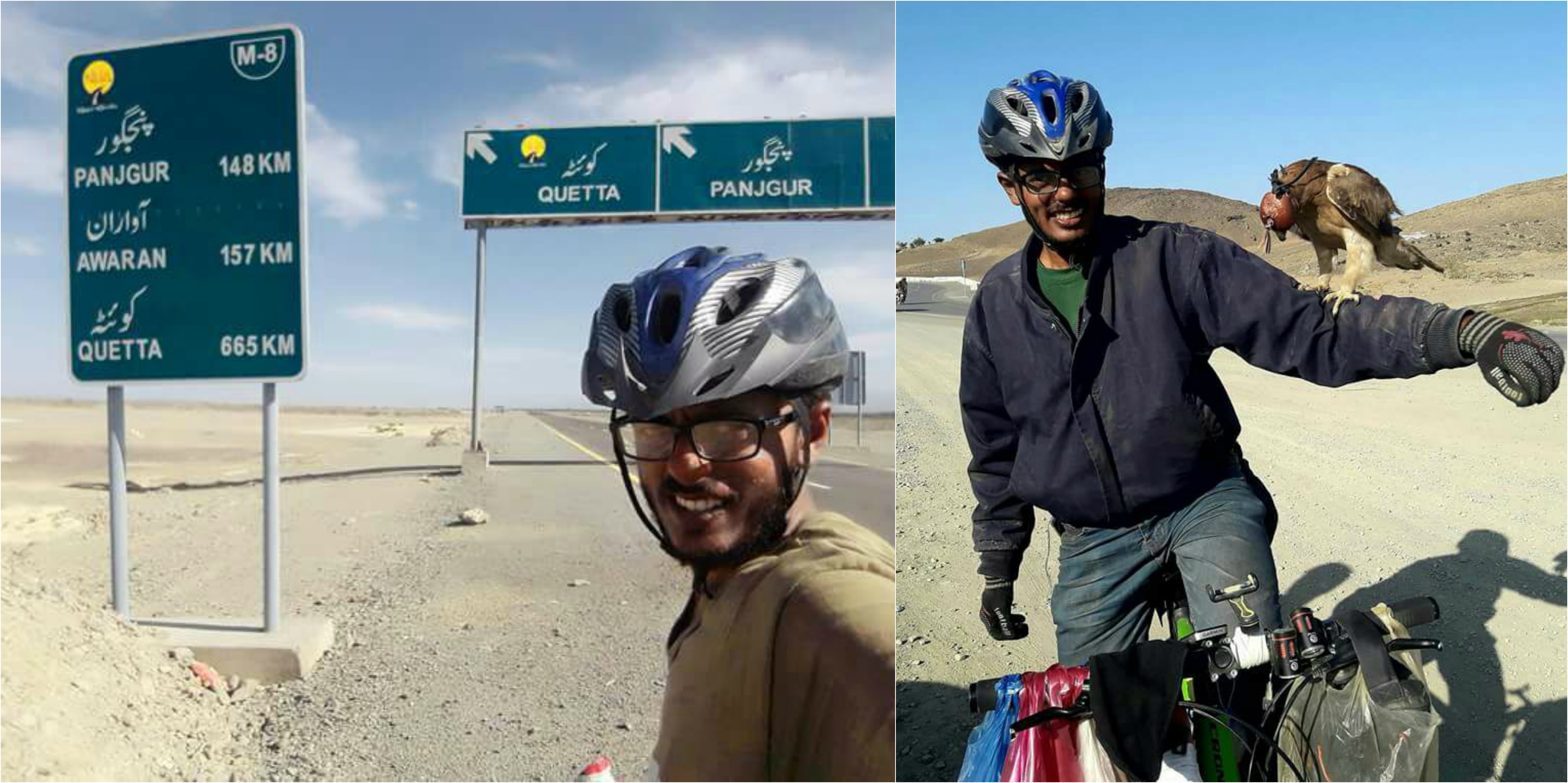 He added,
"According to my route plan, my next target is to cover the areas of Sindh and then I will move towards Punjab".
The story of this young man is all about determination, passion, and patriotism. He is not only promoting the soft image of Pakistan but also spreading the peace message. Cycling is not that easy as it looks, especially in the Baluchistan area, but his passion did not allow him to quit. This road trip actually embraces the challenges and risks. We wish him, all the best!
Palwa, a proud Pakistani!
Read Also: Meet Irtaza Qadeer, A Lahori Who Traveled All The Way To Karachi On A Cycle!