Good news! Abdul Wali Khan University Mardan (AWKUM) has secured top position across Pakistan in the Times Higher Education World University Ranking-2021.
Located in Mardan, Khyber-Pakhtunkhwa, AWKUM is a public university with 49 institutions affiliated with it. Moreover, the university was set up in 2009 and named after Abdul Wali Khan, who was a British Indian and a Pashtun leader.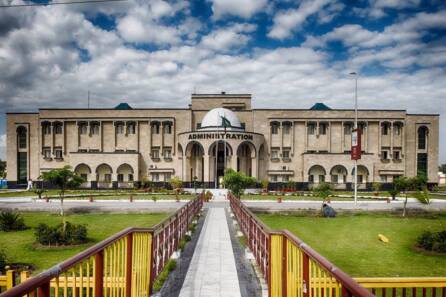 Among all the 17 universities of Pakistan that were examined and ranked by the world body, AWKUM has been declared the top in terms of research and citation.
In addition to this, the university is ranked at 501–600 in world rankings. Not only that but it also has the highest overall score of 36.4–39.7 compared to the rest of the institutes all over Pakistan.
It is to be noted that AWKUM has outshined Quaid-e-Azam University, which previously held the top position. As of now, the university in Mardan has been ranked 510th on the world level in terms of quality and research.
Largest number of doctorate holders in the province
Out of the 17 Pakistani varsities in the list of top 2,000 higher education institutions, the little known AWKUM clinched the first university position in Pakistan.
Last year, Quaid-e-Azam University stood at 575th position in the world ranking. Whereas, AWKUM has beaten it and secured a much higher position as it stands at 510th all over the world.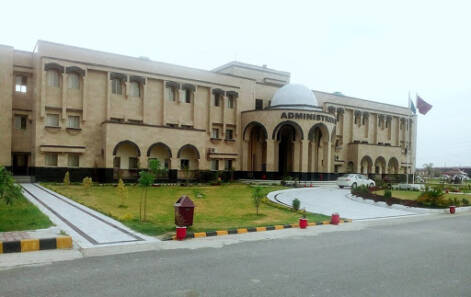 AWKUM Vice-Chancellor Professor Dr. Zahoor-ul-Haq chaired a meeting, attended by the university's Dr. Hazir-ur-Rehman, Dr. Waheed Murad, Dr. Faizan, Registrar Mian Saleem, and Director Admissions Dr. Attiq-ur-Rehman. While speaking on the occasion, Dr. Zahoor-ul-Haq said thousands of students were awarded degrees upon completion of courses at the AWKUM since its establishment.
In addition to this, he said that it has been an honor that the university had 300 PhDs in the faculty. It may be worth mentioning here that this is the largest number of doctorate degree holders in the province. He added even in terms of funds allocated for research, the AWKUM remained on top in KP.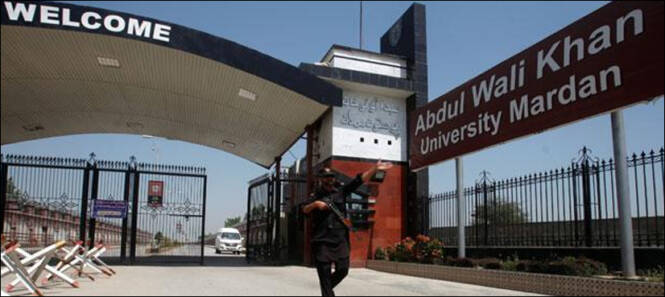 Furthermore, he stated that that the winning of top position had encouraged the university's faculty and administration. Besides this, the AWKUM vice-chancellor asked the PhDs of the university to play a role in improving the quality of education.
The Times Higher Education rankings take into account 13 carefully calibrated performance indicators. And then the university is ranked based on four core areas. These comprise of teaching, research, knowledge transfer, and international outlook.
Congratulations to all the teachers and students of Abdul Wali Khan University Mardan for top ranking.
What do you think of this story? Let us know in the comments section below.