Pakistan is a highly patriarchal society, and harassment has been a prevailing issue for a long time. Be it street-calling or workplace harassment, the stigma is prevalent. Ideally, everyone could go to work without having to worry about harassment. But if we talk realistically, the idea seems too far fetched.
If we take a close examination of the implementation of the sexual harassment law in Pakistan, there is a huge loophole in the system. Harassment, abuse, and discrimination in Pakistan's workplaces, including hospitals, are pervasive. These tend to be mostly unreported and ignored by senior managers.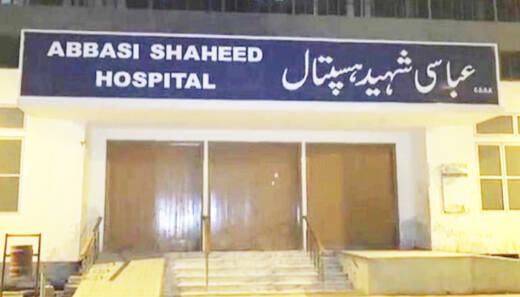 Women in health care live through the torture of the toxic culture of misogyny. Recently, a doctor from Abbasi Shaheed Hospital in Karachi came forward to expose the 'mafia' culture of the hospital. According to the doctor, they have destroyed the hospital, and people are threatened if they try speaking up against these practices.
The mafia rule at Abbasi Shaheed Hospital
Generally, in health care organizations, promotions are denied to women on the pretext that they were 'less experienced', or not 'as committed' as male colleagues. Or because they did not succumb to sexual demands. Moreover, those who call out workplace misconduct get routinely portrayed as hysterical and malicious liars or whiners.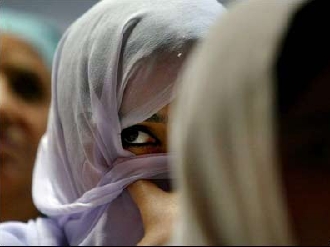 Dr. Salma Kausar, the director of Abbasi Shaheed Hospital in Karachi, has complained of sexual harassment of women staffers and patients by a mafia at the health facility.
The doctor told Samaa TV, "Since I joined, a group here had become quite active. At first, it victimized my family and me. They ran terrible things after stealing pictures of my daughter from Facebook."
Dr. Kausar said, she later found out that it was blackmailing her nursing staff too by morphing their pictures.
"There is a mafia here which steals our AC wires… they steal the hospital's medicines," she said. "Even if a medicine is available for patients (at the hospital), they prescribe them other medicines and get the commission."
In addition to this, the doctor said that not only the lower staff but also the doctors and some members of the administration are involved in such activities. Moreover, Dr. Kausar said she informed Rangers and police officials that she was being defamed and victimized and her nursing staff harassed.
'I do not know whether I'll be here tomorrow'
Dr. Kausar said this mafia does not even spare patients and their attendants. According to the hospital's head, they obtain pictures of the staff and morph them. They even summon the women staff to their rooms or barge into theirs.
Additionally, the doctor believes that these individuals seem to be somehow backed by political figures. She added, "I do not know whether I'll be here tomorrow."
"I was told that stay safe madam, doctors have been killed here in the corridors previously. Someone might not kill you," she said. The efforts of the healthcare organization tend to go a little further than avoiding litigation.
This needs to change. These institutions must take certain actions to eliminate sexual harassment and create a safe environment that allows everyone in the health care workforce to do their best work on behalf of their patients.
What do you think of this story? Let us know in the comments section below.