We all know that Dr. Aamir Liaquat does not really have a decent reputation in this country. He is Pakistan's famous TV show host and is very active on social media. Meanwhile, Dr. Liaquat often also finds him involved in viral matters for all the wrong reasons.
From his Ramadan transmission to sleeping during a live show, Dr. Liaquatnever fails to get under fire. But this time around, Dr. Liaquat as well as his wife Tuba Aamir are suffering from something serious.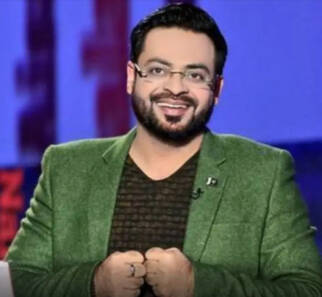 The couple has been diagnosed with the COVID-19 virus.
In a recent post on Twitter, Dr. Liaquat shared that he and his wife have been "attacked" by the notorious COVID-19. He also shared all the things he did including herbal intake in order to combat the sickness.
He also said that today was the second day of his quarantine period. Liaquat is taking Ginger, Garlic, Kalonji, Black Pepper, Clove, Star Maze & Cinnamon as they may help him to cure the disease. In the end, he said that he needs the prayers of his fellow citizens.
Dr. Liaquat's wife Tuba Aamir also shared the news on her Instagram. She asked her followers for their swift recovery.
Prayers for the swift recovery of Dr. Aamir Liaquat & his wife
Though many people may not admire Dr. Liaquat. However, we all personally pray that he does have a swift recovery from the COVID-19 pandemic. He is not the only Pakistani celebrity that has been diagnosed with COVID-19.
In April 2020, acclaimed Pakistani singer and composer Salman Ahmed recently shared his story of recovery from COVID-19. According to reports, the singer was kept at quarantine in New York for 14 days. He followed adequate care and precautionary measures. This has helped him to recover from the pandemic.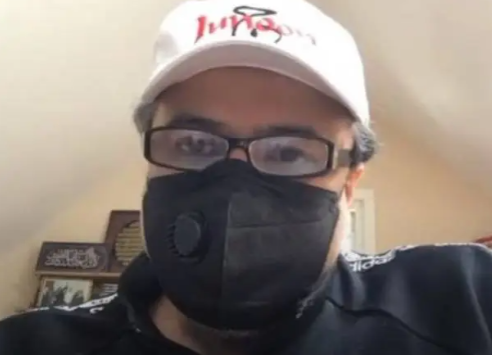 In May 2020, Nida Yasir, her husband Yasir Nawaz, and actress Alizey Shah have also tested positive for COVID-19.
It was reported that Alizeh Shah and Yasir Nawaz together had been shooting for Mera Dil Mera Dushman and perhaps one of them acted as a carrier for everyone. However, all of them have now made a swift recovery.
What do you think of this story? Let us know in the comments section below!