Rumors about television personality Aamir Liaquat Hussain's divorce from Syeda Tuba spread like wildfire recently when the latter changed her surname. The host is, however, back to prove that they are still together.
Several started speculating whether Aamir had divorced his second wife Syeda Tuba after 'news' about the same surfaced. Tuba lately changed her surname on social media handles including Instagram and Twitter, raising eyebrows.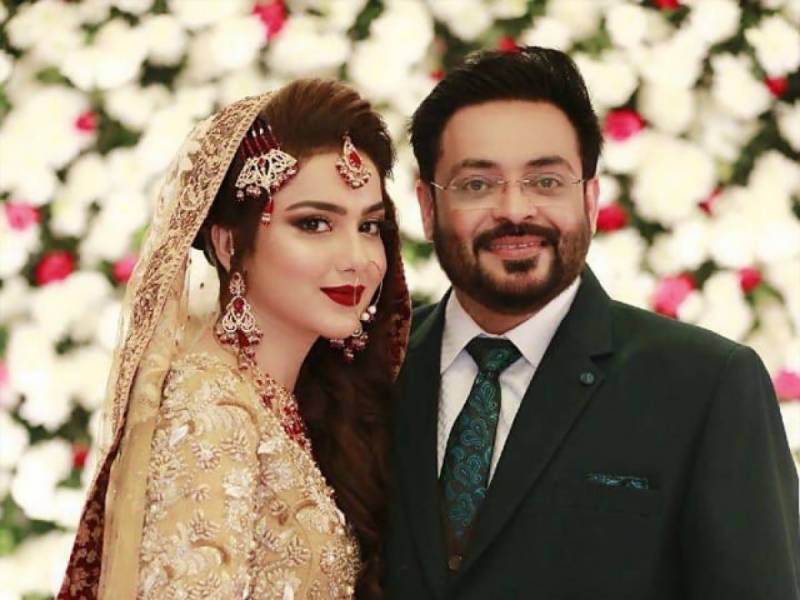 In many instances, female celebrities who took their spouse's name after marriage change their surnames on social media to subtly hint at their divorce or separation. As Tuba changed her name from From Syeda Tube Aamir to Syeda Tuba Anwar, the rumor mill went on full flow.
Taking to Instagram stories, the PTI leader shared a video in which Tuba can be seen crying because her cat Bella, got stuck and her husband saved her. Aamir can be heard asking, "Am I good?", while Tuba, in a crying fit, says yes.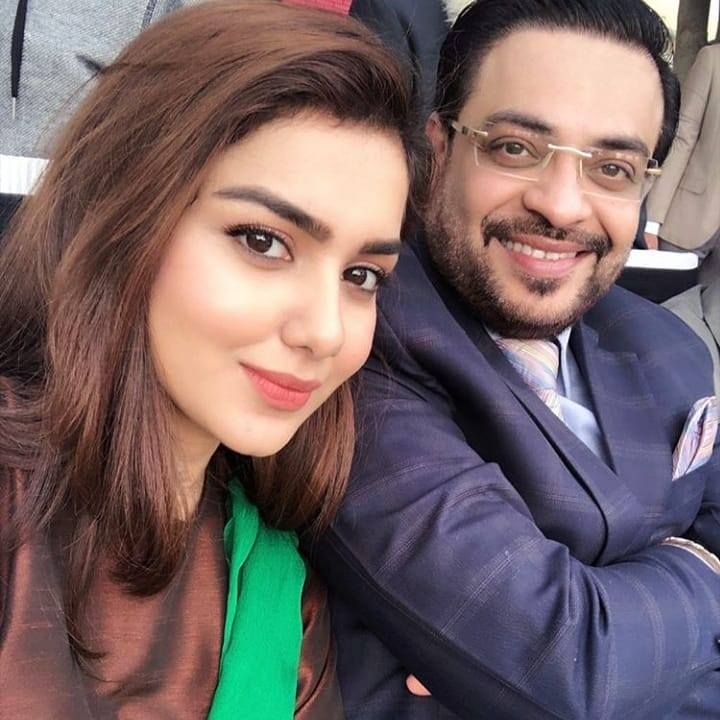 Explaining the reason behind Tuba changing her surname on social media, Aamir wrote, "She is still my wife. Tuba Anwar means Tuba with Noor. And Tuba Aamir means Tuba with a constructor."
"I am really happy that she has adopted my theory that's why we changed her name to her father's name after marriage," he added. "Her father is a love and a gentleman."
In addition, the controversial figure wished his wife well for her upcoming project. "Tuba is a professional gem and she is doing a second lead character with my friend Bahroz Subzwari's son Shahroz Sabzwari," he wrote. "I am happy for both of them and praying for their success."
Check it out!
The host, Aamir, previously also shunned reports of an alleged third marriage and divorcing rumors with Tuba on his social media.
A tweet earlier that claimed the news was 'confirmed' met with Aamir's ire, who threatened to take legal action against the user or platform. A local portal had shared a picture of Aamir and his second wife, with a caption, "Aamir Liaquat has confirmed that his second marriage with Tuba has been ended just because of his third wife!" while tagging the two.
Tuba married Pakistan's controversial anchor back in 2018. The news of them tying the knot came to light a little while later, garnering a lot of backlashes. In a nutshell, it seems as if Aamir keeps pulling off such antics in order to stay relevant.
What do you think of this story? Let us know in the comments section below.