Pakistan Tehreek-e-Insaf (PTI) MNA Aamir Liaquat Husain once again became the center of controversy, he was severely criticized after he used the image of a Hindu deity to mock PML-N Vice President Maryam Nawaz.
The TV host who does not really bag a decent reputation in this country, on Tuesday shared the screenshot of a news channel that quoted Nawaz as saying, "They (government) will now see the second version of me."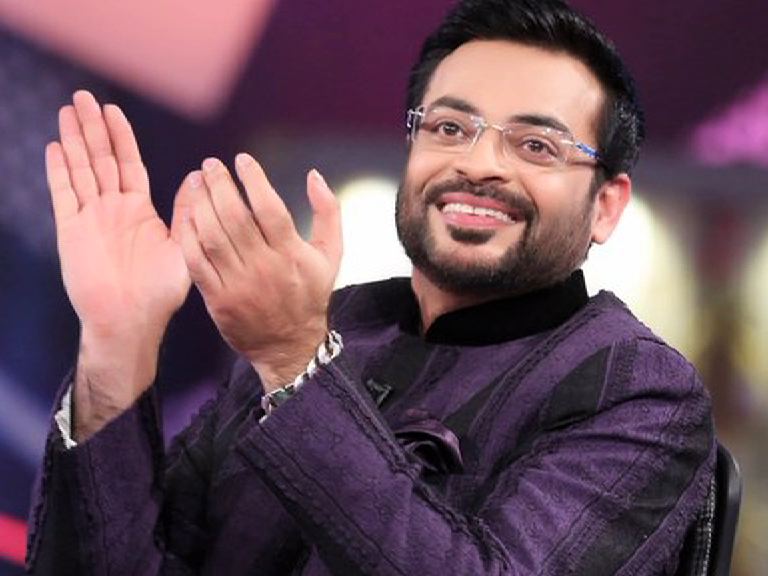 Shockingly, in a sarcastic tweet aimed at PML-N vice president, Aamir Liaquat accompanied her quote with the image of a Hindu deity which lead him into a controversy. He likened it to Nawaz as her "second version (dusra roop)".
Earlier on Wednesday, PTI's MNA from Tharparkar, Dr. Ramesh Kumar Vankwani, who is also the chief of the Pakistan Hindu Council criticised Husain's tweet as a "shameful act".
He demanded Husain to immediately remove the tweet or else, "we reserve right to demand strict action under the Blasphemy Act," he said.
He said Husain's post had not only hurt the sentiments of Hindus across the country but also created resentment among supporters of the ruling party who admired party chief and Prime Minister Imran Khan. More so, believed in the party's manifesto regarding protecting the rights of religious minorities.
Meanwhile, another PTI MNA from Umerkot, Lal Malhi, went a step further and exposed his "second version."
Rights activist Kapil Dev also lambasted Husain on Twitter. He requested PM to take strong notice of the act by a lawmaker from his party. He said Husain had used a Hindu deity for political point-scoring.
Aamir Liaquat issues an apology
Later on Wednesday night, Husain also tweeted an apology. He acknowledged that the "sentiments of the Hindu community were hurt". In addition, he said he had not intended the tweet as disrespect towards the Hindi religion More so, it has now been removed.
"I respect all faiths, this is what my religion has taught me," he added.
It would suffice to say that the PTI MNA is famous for all the wrong reasons. From his Ramadan transmission to a lot more, this so-called Islamic scholar/host never fails to get under fire. But what he did this time is below the belt and absolutely outrageous!
He has enraged the public on multiple occasions. Earlier, when people were mourning the death of Bollywood legends Irfan Khan and Rishi Kapoor, Husain made some insensitive comments on television.
Husain remains in the headlines for his comments on different personalities and previously it was for ridiculing PPP chairperson Bilawal Bhutto at his sister's wedding.
What do you think of this story? Let us know in the comments section below.