In a not-so-surprising move, television host and PTI MNA Dr. Aamir Liaquat Hussain has announced his third marriage, he now marries an 18-year-old, only a day after his second wife announced her divorce from him.
Liaquat tied the knot with Syeda Dania Shah on Wednesday. Taking to Instagram, the television personality introduced his wife to fans and followers.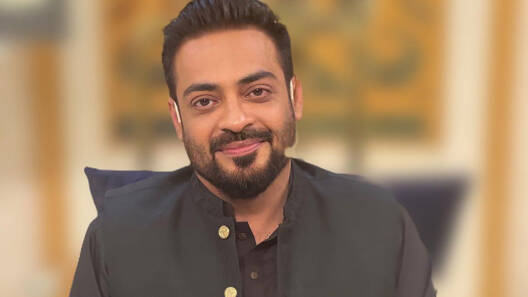 "Last night, tie [the] knot with Syeda Dania Shah, 18," he wrote. "She belongs to an honorable Najeeb ut Tarfain "Sadaat" family of Lodhran, South Punjab."
"Saraiki, lovely, charming, simple, and darling," he went on to add. "I would like to request all of my well-wishers, please pray for us. I have just passed the dark tunnel, it was a wrong turn."
On Wednesday, after months of speculation, actor Syeda Tuba Anwar confirmed she has filed for divorce from Hussain. Taking to Instagram, Tuba shared a statement, in which she revealed the couple has been separated for 14 months. 
Citing 'no hope for reconciliation, Tuba further added she has 'opted to take Khula [divorce] from the court. In an Instagram statement, the actor shared, "With a very heavy heart, I want to make people aware of a development in my life".
"My close family and friends are aware that after a separation of 14 months it was evident that there was no hope for reconciliation in sight and I had opted to take Khula from [the] court." Her statement further read, "I cannot express how difficult it has been but I trust Allah and His plans. I would appeal to everyone that my decision is respected during these testing times."
'She is still my wife'
Rumors about Liaquat's divorce from Tuba spread like wildfire earlier when the latter changed her surname. Liaquat, however, went on to prove that they are still together.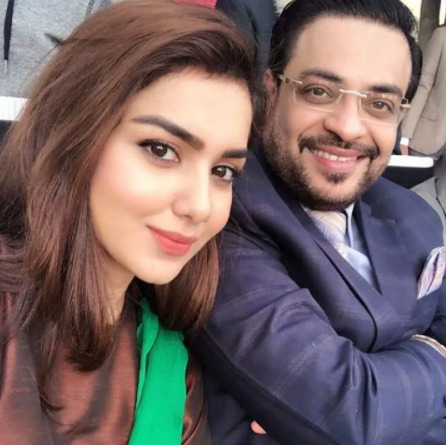 In many instances, female celebrities who took their spouse's name after marriage change their surnames on social media to subtly hint at their divorce or separation. As Tuba changed her name from From Syeda Tube Aamir to Syeda Tuba Anwar, the rumor mill went on full flow.
Taking to Instagram stories, the PTI leader shared a video in which Tuba can be seen crying because her cat Bella, got stuck and her husband saved her. Liaquat can be heard asking, "Am I good?", while Tuba, in a crying fit, says yes.
Explaining the reason behind Tuba changing her surname on social media, Liaquat wrote, "She is still my wife. Tuba Anwar means Tuba with Noor. And Tuba Aamir means Tuba with a constructor." In a nutshell, it seems as if Liaquat keeps pulling off such antics in order to stay relevant.
What do you think of this story? Let us know in the comments section below.