Say hello to another Mango season in Pakistan…
Summer is the time when we have fresh, sweet and juicy mangoes of all types and sizes in the country. This is the time when you will find many roadside vendors and merchants selling mangoes in every nick and corner of any city you go to. Such is the passion of Pakistanis for this fruit.
We have many different ways of eating mangoes – from mango shakes, smoothies, small cut pieces, fruit tarts and what not!
This is alright. People can eat mangoes the way they want. It has become a part of our culture and tradition and for Pakistanis, it is the favorite fruit. Nobody wants to joke about mangoes. When it is mangoes, it is serious business and you dare not mess anyone who is crazy about mangoes.
You have popularly seen people eat mangoes in normal ways. They would either cut in pieces or eat it however way they want. It would be clean and of course, an appropriate way to eat mangoes. But have you come across anyone who has made a SALAN OUT OF MANGOES?
Presenting, "Aam ka Salan" – yeh kya badtameezi hai?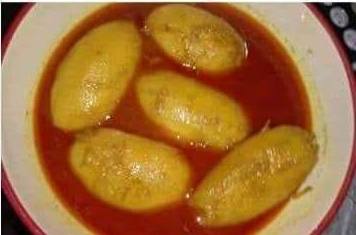 What what what what what why why why no why why the…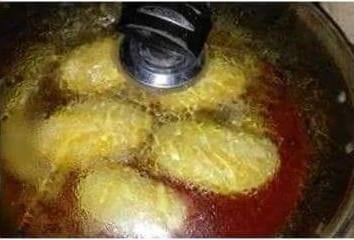 WHY WOULD YOU DO THAT TO THESE NICE MANGOES?

OMG. LET US ALL CRY!
aam ka salan :p pic.twitter.com/OFh5cN5BU5

— Faizan (@FaizanAhmad) July 9, 2018
This is an utter violation. Nobody does that to mangoes. Nobody should do that to poor mangoes. This is one of those examples of crazy food combinations. How can you eat sweet mangoes with curry like that? Imagine the taste. Just once imagine it with so much grease. Absolute nightmare! No, no, no, let us stay away from such violation of mangoes!
Would you try Aam Ka Salan if you are given even for a million dollars?