It looks like the debate between Pakistan and India regarding the Asia Cup venue has got way too far than we thought. Aakash Chopra warns Pakistan Cricket Board for boycotting World Cup 2023 just after yesterday's bold remarks by former Pakistani cricketer Javed Miandad.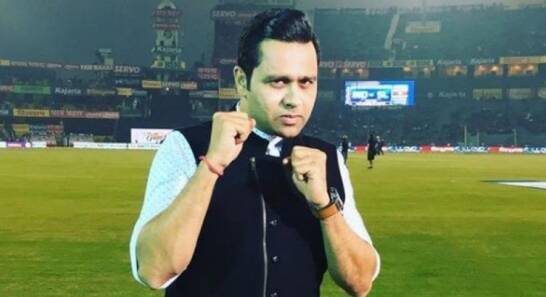 Yes, you heard it right, he has got some wings to warn and threaten the PCB with his opinion and exhibit the elite power of BCCI.
He has stated that PCB will have to face grave consequences if they boycott the upcoming 2023 World Cup in India.
Aakash Chopra Warns Pakistan For Boycotting World Cup 2023
The Board of Control for Cricket in India (BCCI) has stated that they will not tour Pakistan, up till now no further no official statement has been released by Asia Cricket Council.
Aakash Chopra on his YouTube channel talked about the ongoing situation, "The Pakistan guys are saying that if we don't go there for the Asia Cup.
They won't play the Asia Cup at all and they will come to our home to play the World Cup as well, but they will not come to India. Can that happen?"
"I can give it to you in writing, whether the Asia Cup happens or not, it is 120% guaranteed that Pakistan will come here and play in the World Cup as well.
If Pakistan boycotts the World Cup, the repercussions are going to be dire. That is my opinion," he added.
On Monday, Javed Miandad released a harsh statement, "India can go to hell if they don't want to come to Pakistan to play cricket. Pakistan does not need India to survive," said Javed Miandad.
What do you think of the story? Tell us in the comments section below.