No doubt, there's not a single team that would dare to beat India because the Bharati cricket team nailing in every format and there's no shame in admitting that they must be the most favorite team in the world.
Indian side gave no room to the English side to secure any position, even after the thrilling last-over game in the final match of the 3 ODI series. Just like the indian cricket team came up with plan B and conquered T20 series.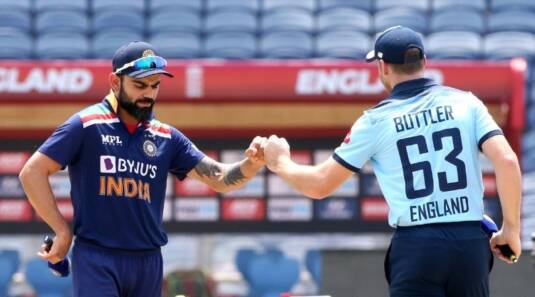 Virat Kohli's side turning into the monsters of cricket, who ready to grab every trophy, conquer every record and establish their identity at every stadium.
That's something outstanding in terms of performance, because if one player couldn't perform others perform in such a way that gives a huge lead to the team.
Indian Team Survived, Curran Stunned Everyone:
England team again won the toss and let the Indian team bat first. The openers started well, both the openers got out by Adil Rashid and the skipper king Kohli got clean bowled by again Moen Ali.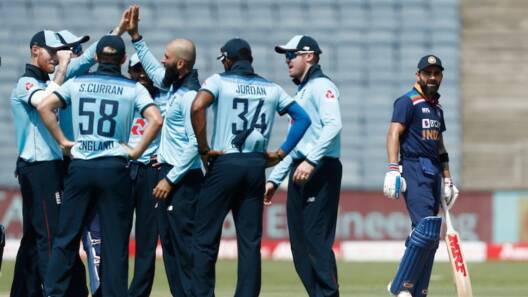 That's not the first time Moeen Ali bowled Kohli and shocked him.
Even though indian squad other batsman lined up, Rishab Pant and Hardik Pandya took the charge of their cricket team.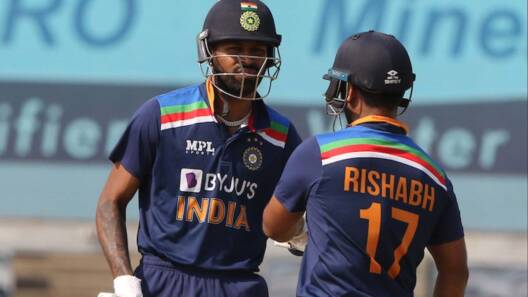 Both players scored above 50 and let the Indian side secure a handful of 329 targets for the visitor.
England inning began with the fallback, both openers left the pitch without even scoring double figures only Dawid Malan scored 50 runs.
It looked like the English side would have to face another marginal, disastrous defeat but Sam Curran stood in front of the Indian bowlers and managed to score 91 runs.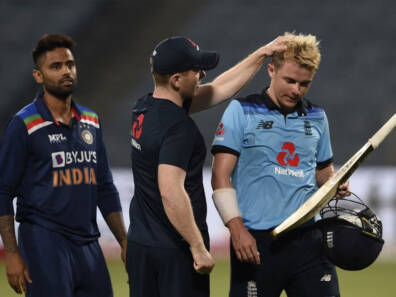 The game all of a sudden twisted like a plot, took another scenario wherein last over England needed 14 runs and Indian bowled well.
They would have stopped England's side in 200 if their players couldn't have dropped crucial catches.
Sam Curran took his side at the edge of winning the match and played an amazing inning.
Virat Kohli's Praising Curran & Expressing happiness: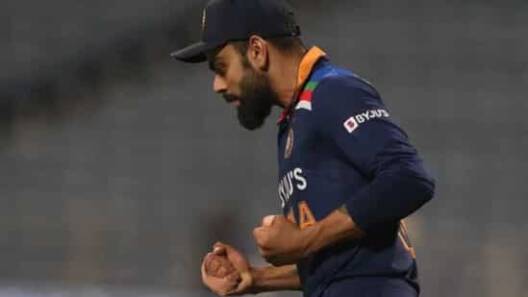 Virat Kohli praised Sam Curran for his outstanding performance, which made the final match fully intense and also surprised for his two players Shardul Thakur and Bhuvneswar Kumar for not winning neither player of the match nor player of the series.
"I'm surprised that he (Shardul) wasn't the Man of the Match. Four wickets and scoring 30 runs and Bhuvi another contender for Man of the Series. These guys were the difference in middle overs and powerplay,"
"Prasidh and Krunal were impressive, but the most pleasing thing is the depth of our batting. Very exciting times ahead for us."
"It's an amazing season for us and we wanted to finish on a high. This tour has been sweet, winning every series."
We're Still a good Side-Jos Butler England Skipper: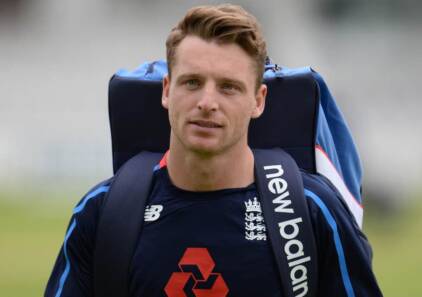 England captain still believes, that his side much better than others and this series wouldn't affect that much on their performance.
Jos Butler who replaced Eoin Morgan due to his injury said "We've been a brilliant side for a long time now, I wouldn't read too much into it," "We've lost two series now but it's two series in the last 11.
We are still on the very good side, we're expanding the talent pool with a few guys missing and few other guys getting opportunities, which is fantastic.
"And that's been a big part of us getting better and better as a side and we never want to put limitations on what we're capable of. We'll continue to try and push the boundaries and strive to do that."
He concluded by saying, "It's a long cycle looking ahead to the next World Cup (in 2023), and of course, you want to learn and win at the same time."
England had a poor tour of India, where they faced three series defeats and couldn't even secure the position for the Test World Champion Ship.
New Zealand should be careful against Indian side in the final test championship match, because Virat and his warriors ready to claim another big trophy.
What do you think of the story? Tell us in the comments section below.