Police arrested a man who vandalized the statue of Sikh leader Maharaja Ranjit Singh, located in the Lahore Fort, on Tuesday. Many have come forward to condemn the act.
Maharaja Ranjit Singh ruled the empire of the Sikhs across many parts of Pakistan. The main territory was Punjab, but there were also parts of Khyber Pakhtunkhwa state and parts of southern Pakistan. Sikh historian, writer, and filmmaker Bobby Singh Bansal had unveiled the statue at the Mai Jindan Haveli, on the emperor's 180th death anniversary.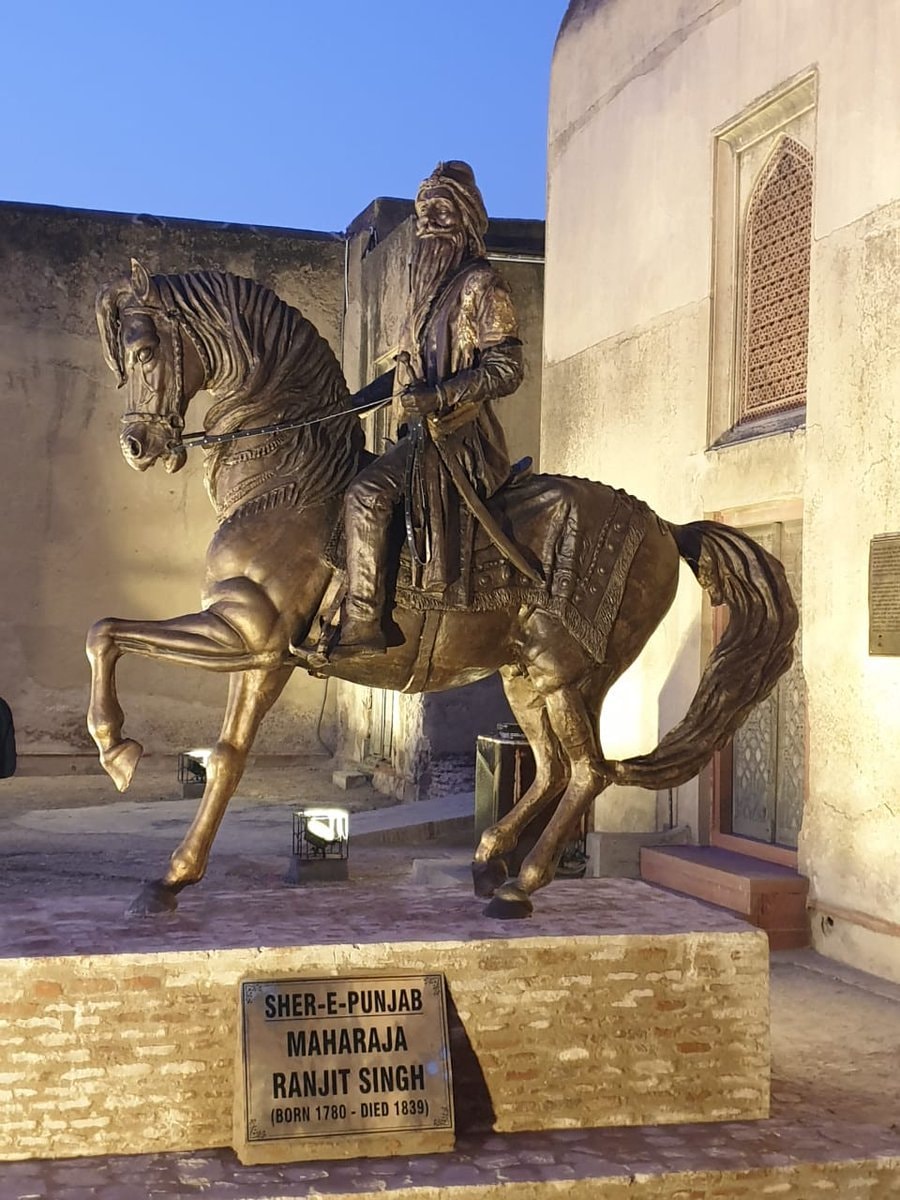 Bansal's London-based organization the S.K. Foundation had funded the statue. Local artists sculpted it under the direction of the Fakir Khana Museum. Bansal had said that the statue was meant to forge a lasting friendship between the people of Punjab. He said the statue was given to the people of Pakistan to promote Sikh heritage and tourism in Pakistan.
Lahore's statue of the Sikh ruler, Maharaja Ranjit Singh, from the 19th century seems to have been vandalized a third time. The accused has been identified as Rizwan. He is reportedly a member of Tehreek-e-Labbaik Pakistan (TLP), a far-right political party that was outlawed by Imran Khan earlier in the year.
In a video posted on Twitter, Rizwan strikes the statue with his bare hands, damaging its arms and other parts. The visitors, however, managed to get hold of him before he further damaged the statue. "The accused in the incident has been arrested and strict action is being taken against him," said Punjab Police.
Here is the viral video
Similar incidents in the past
This is the third time the statue has been vandalized. The first attack at the statue occurred right after it was inaugurated. Two men ran into it with wooden rods, breaking one of its arms and causing damage to other parts. The attackers chanted slogans against the former ruler of Punjab. They protested against the revocation of the special status from Jammu and Kashmir.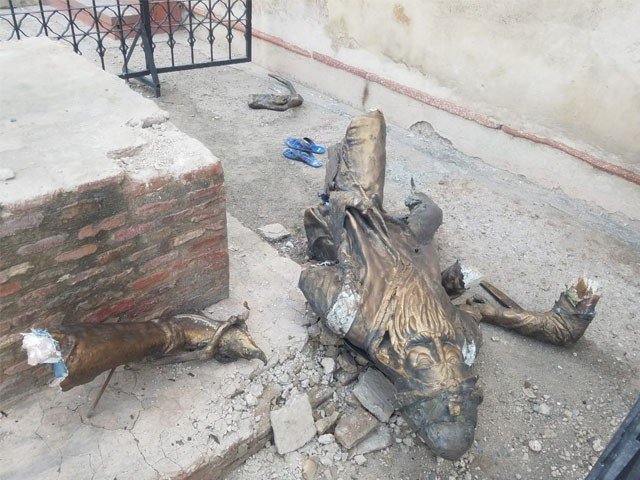 In another attack last year, the young man broke an arm of the statue made of cold bronze. Police arrested him. The man, like those before him, told police the statue of Ranjit Singh should not have been built. Because he committed atrocities against Muslims during his rule.
In a similar case month, robbers stole a hockey stick and a ball from the recently installed statue of hockey legend Samiullah Khan in his hometown of Bahawalpur. While the police filed a case, a horrifying picture of the thief sodomizing the statue came to light.
What do you think of this story? Let us know in the comments section below.