With the increasing fees of private universities, it is becoming difficult for students, especially from the middle-class families to pay the dues. With the merit of government universities high, and private universities having a name of their own, students wish to study and acquire an education that serves them best in the long run. But with the expenses raising high, is the education provided by these universities even worth it anymore?
A Student from FAST Islamabad, Bilal Chaudhry, Broke Down All the Expenses After Seeing the Increase in the Per Credit Hour Fees of the Semester
From 6700rs, the university has increased it to 7500 to 8000rs. On the other hand, the student also narrated how the university fails to meet the basic requirements of the students and keep increasing the fees.
Here's what Bilal wrote:
Being so much impressed by the change that Social Media can make, I am calling out all the University fellows to support my cause and I hope that this can reach to Higher Education Commission and other Higher Authorities.

Our University, National University of Computer & Emerging Sciences recently increased the fees from PKR 6700/credit hour to PKR 7500-8000 and a new Student Activity Fund of PKR 1500 has been added.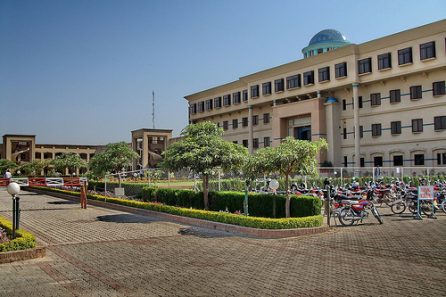 Let me tell you few very important things and then you can decide whether this increase is legitimate or not:

1) University Management doesn't allow and approve different Events!
2) Even to get a single rupee for any event, we have to request them several times and even then, it is rejected.
3) We have to pay for our own Welcome and Farewells.
4) University cannot afford to switch on the two ACs available in each classroom, only one of them works. ( & they are 2000 model)
5) No AC in cafeteria.
6) 1 Boys Common Room with only 3 Table Tennis tables, no Carpet, no AC, no Proper Sofas.
7) 1 Room for more than 8 societies and 3000+ students which is kept locked.
8)We arrange all the events of our own and all the profit is taken back from the Students.
9) Accounts Office/Students Affairs is handled by a bunch of illiterates and they are trained to say NO.
10) All the societies are handled by the faculty members and because of clashes in the faculty, students face several issues.

I have summarized some of our issues and there are many many more which we have to face. We don't have any channel through which we can forward our issues and everyone out there is afraid of getting F grade if we start speaking against the system.

I have only 2 semester left, but we can make a change which will help all the juniors and those who will join the University in future. This is a non-profit organization and we don't know where all the money goes? Can HEC or Government of Pakistan take notice of this shit happening from past many years? All those Social Media forums which don't take a second in sharing feminist posts, can they help us?
If you can afford to pay 7500/credit hour, don't think that everyone can! Everyone is not equal!

Sign this petition https://chn.ge/2Jf8Bh3 and share this post!

[This doesn't mean that we don't respect our University Administration, students are the asset of University and without students, UNIVERSITY IS NOTHING and I am writing this using my right of freedom of expression, not to get F grades in this semester on in near future!
If you agree with what Bilal mentioned, help him and the fellow students to get the university benefits they deserve after paying such a hefty amount!