Saudi Arabia is known for its exotic look and luxurious lifestyle. They have made it to many headlining moments for their unique ideas for attracting audiences towards their region.
Looks like they have targeted people's stomachs now because one of the restaurants in Saudi Arabia delivers you food in a unique style that you have never seen before.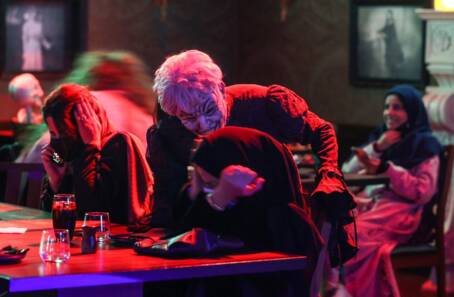 If you are into horror movies, TV Shows then this restaurant is for you. Because you don't see a regular kitchen or serving staff, the moment you enter the restaurant you will be amazed by its ambiance and staff's outfit.
In Riyadh, "Shadows" named restaurant serves their customers food with a side of skull and blood in the company of zombies and vampires.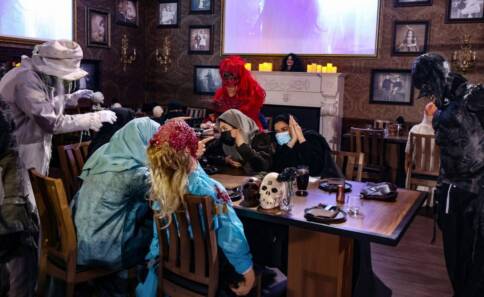 Many of the customers got petrified when they entered the shadows, but couldn't hold back to express their experience.
Shadows the restaurant of horror staff
The shadows are located in the Boulevard entertainment district of the capital Riyadh. One of the diners Nora al-Assad shared her experience, "I came here to have fun and laugh… but the atmosphere and the shows are very scary."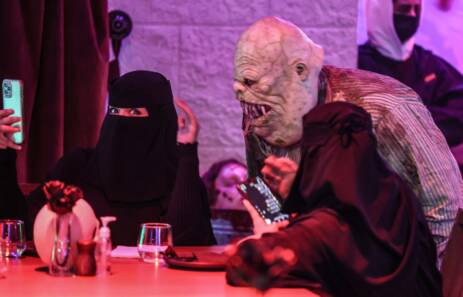 "I've lost my appetite," added the 26-year-old who works in human resources, as a waiter presented her meal on a tray with a smiling black skull. Her friend, Jawaher Abdullah, a doctor, was more than thrilled to wolf down her dinner. "I like horror in general… I think the atmosphere is great and lots of fun."
'It's new and exciting' – Businessman Sleiman al-Amri
No doubt, it's new and exciting for Riyadh people. Businessman Sleiman al-Amri shared his experience with pleasant words. He enjoyed the night in the shadows with his family, Sleiman said, "We're always looking for new and exciting things to do in Riyadh."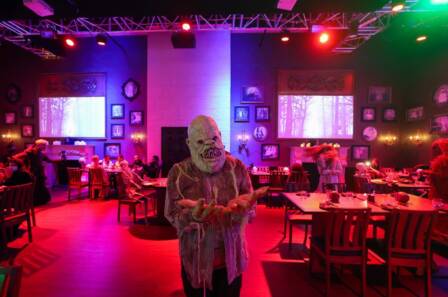 He further added, "Going to restaurants used to be about eating, getting full, chatting, and we'd go back home. "But now we are eating, we are enjoying our time – and we're also terrified."
Recently in Saudi Arabia, an outrage sparked when semi-naked Samba dancers dancing on Saudi Arabia streets video went viral.
What do you think of the story? Tell us in the comments section below.