If you think you've seen it all, well, you've got something else coming your way.
Today, an article went viral on Twitter and trended the whole day! Every Pakistani either went furious or supported her for what the author had to write. The article was written by a girl named Zahra Haider, who was pretty open about her sexual encounters in Pakistan and abroad.
Submitted on Vice,  she started the article off by labeling Pakistan as the country that is most addicted to porn. And from there on, everything just exploded.
Here are some excerpts from the article submitted on Vice.
"Pakistan is an Islamic Republic with the highest porn-watching population in the world. That statement in and of itself signifies a particular aspect about Pakistani culture: we are horny and desperate for sex, but God forbid we actually engage in it. Sex in Pakistan is considered a taboo topic. Men generally aren't judged for it in our patriarchal society but if a woman from a middle-class family or underprivileged background is caught having premarital sex, serious shit goes down.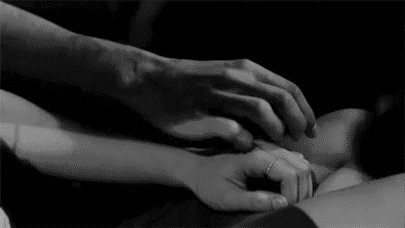 source: tumblr
Even though I had engaged in sexual relations with almost a dozen people before coming to Canada for university in 2012, it wasn't something I was open about, and looking back I realize my sexuality was still pretty deeply repressed. Due to all these restrictions on us during the horniest years of our lives, in statistically the horniest country (see the above porn stats) in the world, we were forced to get creative during post-pubescent adolescence.
Hotel rooms were especially helpful. Islamabad, where I grew up, only has two hotels, one being the Marriott, at approximately $150-$200 a night—which, for a teenager who had to bear the brunt of the currency conversion, was a ridiculously high sum. But alas, in Pakistan, even paying for a sexual sanctuary isn't enough. The person who booked the room (the guy) would have to go up first, while the other waited about fifteen minutes to ensure no one from the concierge or security caught on to the fact we were about to have wild, rampant pre-marital sex."
"After moving to Toronto just before my 19th birthday, still holding onto the reserved nature that kept me from showing any cleavage whatsoever, I reverted to socializing with my Pakistani peers from back home due to the intensity of my homesickness. But I eventually came to realize that a change in setting has done little to remove the biases of lots (but not all) of the Pakistanis living in Toronto. Hooking up with a Pakistani guy who had a Pakistani roommate made me extremely uncomfortable, due to the conditioned fear of judgement. Eventually, I was introduced to a completely different environment, surrounded by different people with different cultures, values, and mindsets, which made me realize there is no reason I should be ashamed of being who I want to be, but that's what happens when you've been living in a highly judgmental bubble of society.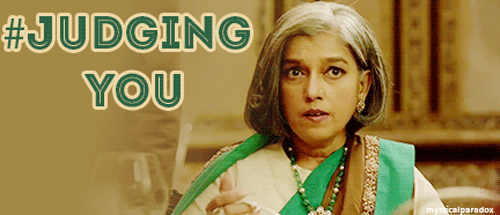 source: tumblr
All I wanted to be—and what I now am—is an effortlessly confident woman in her 20's who embraces her sexuality and no longer gives a fuck about what people from back home say or think about her. I've embraced the transition for those particular reasons but also, being able to save $200 on a hotel room for a quickie and being able to have sex on a bed without the fear of your parent or housekeeper walking in during your twenties is definitely a major relief."
Oof, too much detail there, girl.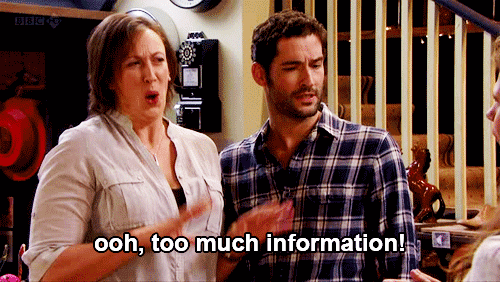 source: giphy
Barring the fact that she's cited an incorrect report stating that Pakistanis have the highest porn watching population and are the "horniest nation", Ms. Haider has also gone on to claim she had underage sex (a bunch) on an incredibly public forum.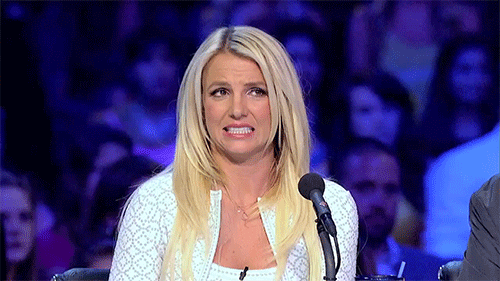 source: giphy
Twitter doesn't spare anyone though – not when somebody openly admits their shenanigans.
https://twitter.com/Saroorification/status/725727017770037249
What Zahra Haider needs to do with her article pic.twitter.com/3rS3BtPQnk

— sharbatey (@GulabJamunHigh) April 28, 2016
https://twitter.com/GarbarfiedBae/status/725688998115590144
Pakistani men didnot enjoy going down on her but the goras did.
I see a case of rejection, hurt and immature boyfriends who were broke.

— Lirpa (@summerlarva) April 28, 2016
On the other hand, there were people who supported and backed her on the controversial confession.
@zarahaider this is hilariously relatable. And I can safely say, after three years living in Toronto, I am unapologetically myself.

— ????? (@anaarkhaali) April 28, 2016
https://twitter.com/slowmok/status/725703291355717632
https://twitter.com/ScarletRiot/status/725484269989154816
https://twitter.com/slowmok/status/725703291355717632
And let's not forget the real victims:
Moment of silence for islamabadi boys aik bandi satisfy nae kar payai matlab hadd hay yar#Zarahaider

— Rehmat Karim (@malaango) April 28, 2016
So, do you think the writer was right to confess her sexual encounters in Pakistan, open to the public?  Do you support her or nah? Share with us!