As Karachiites woke up to the first spell of monsoon rainfall of the year, they had a brief respite from the heat. But it brought back painful memories of last year's catastrophic and heavy rains wave in Karachi for many.
In addition to the rainfall, power outages sparked people's anxiety. The city's power utility company, K-Electric, said it had received reports of outages in multiple areas of Karachi. It added that it was "monitoring the situation".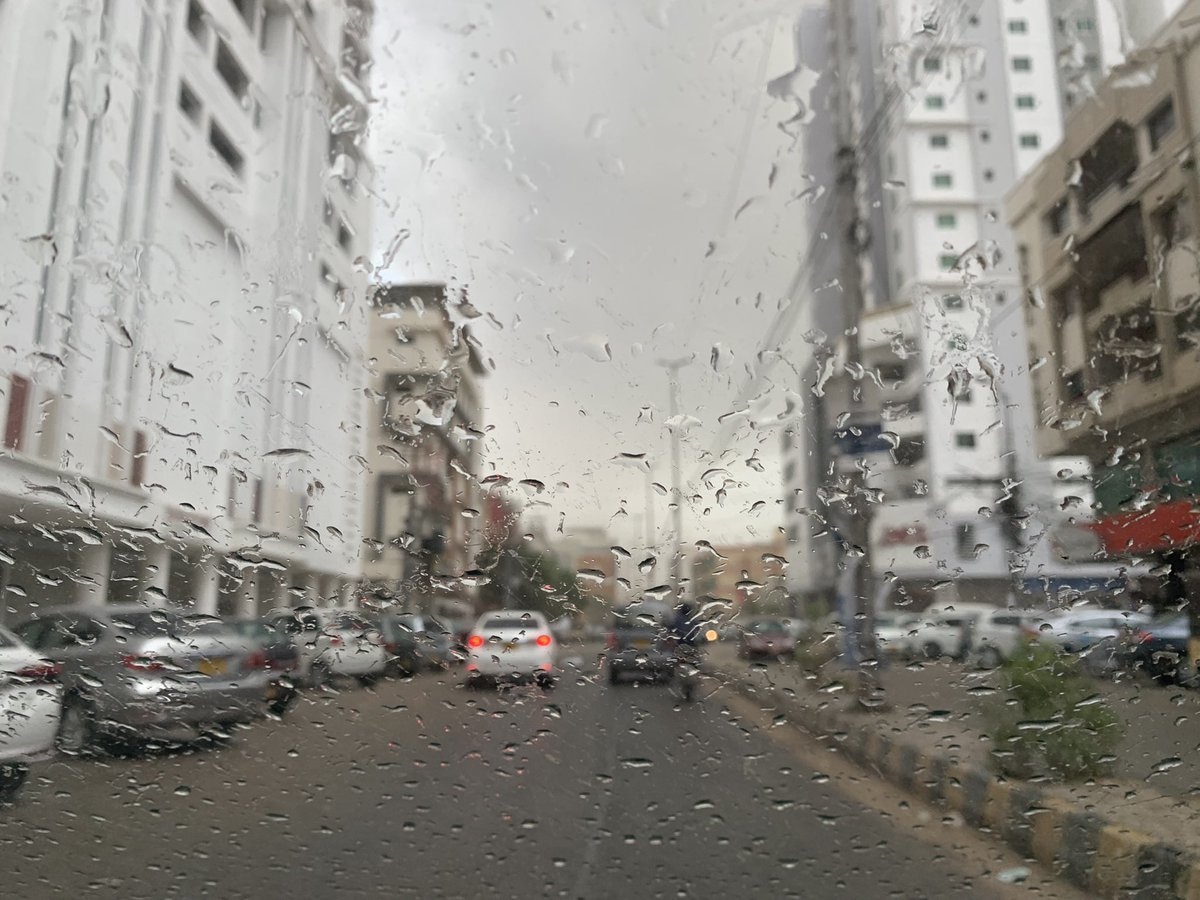 "Power supply to the city remains intact. A few parts of Baldia, Surjani, Clifton, and DHA are currently facing outages with Gadap being most affected. Currently supply from approximately 500 feeders remains affected whereas 1,400 feeders are operational. Supply to Dhabeji was restored on priority," the company announced at 8:30 am.
In a video statement, Pakistan Meteorological Department's Karachi head Sardar Sarfaraz said that the department had earlier predicted that the monsoon season would begin from July 15. "However, there was a chance of [rainfall] happening before that," he said, adding that chances of light rain and drizzle had been predicted.
"As per the latest weather situation, monsoon currents of moderate-intensity are penetrating lower Sindh from the north Arabian Sea. And under its influence intermittent light/moderate rain is likely to continue till July 16 in Karachi," the official added. In addition to this, moderate rain expected in the metropolis next week would likely be around 10-22 mm.
Rain emergency declared
South District Municipal Corporation (DMC) has declared a rain emergency within its jurisdiction. Meanwhile, the East DMC administration has cleared stormwater drains, including those under the Nursery flyover and on Jehangir Road.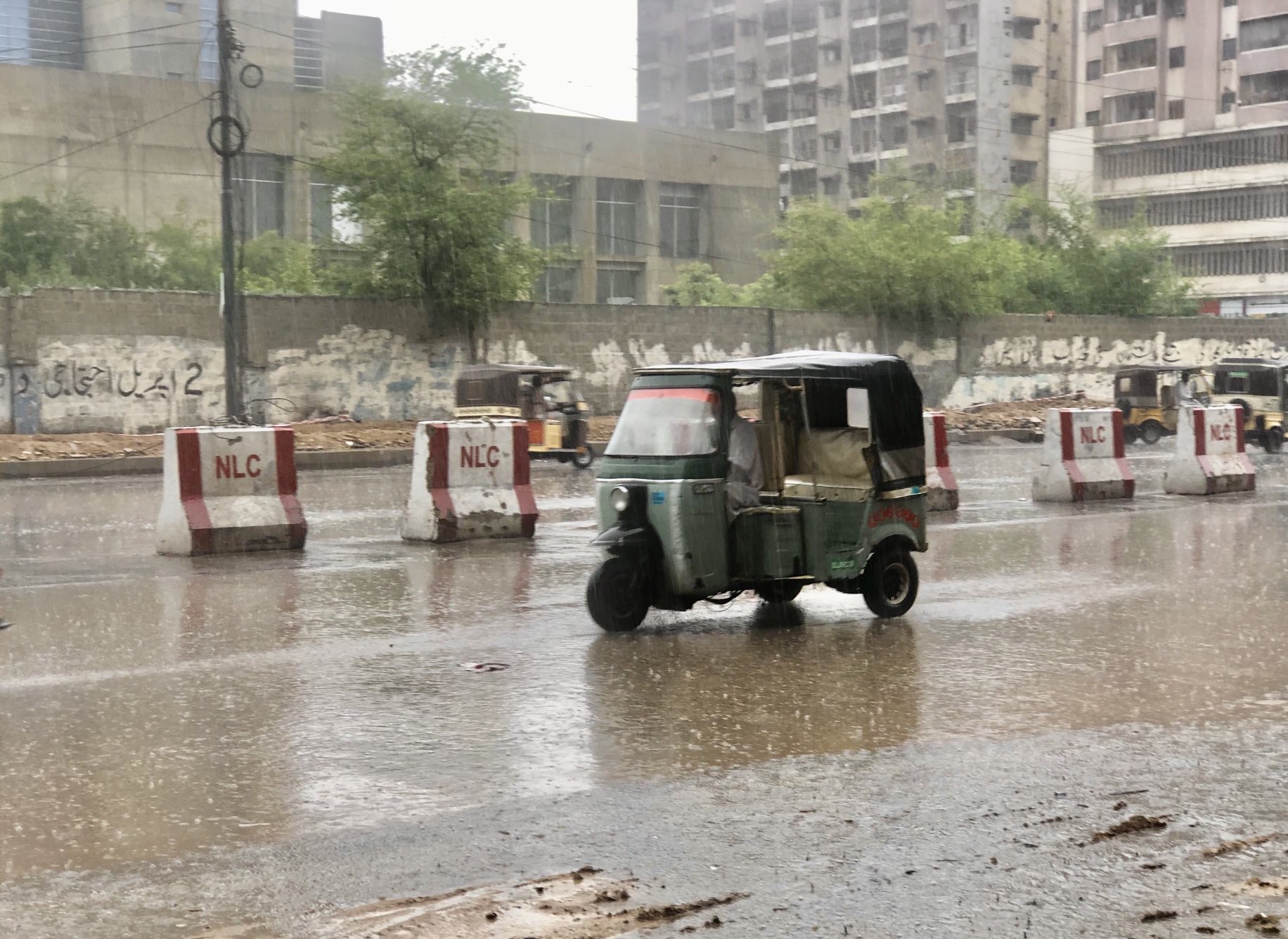 The district's deputy commissioner, who is also the administrator of the South DMC, has issued a high alert to all the departments concerned in accordance with the forecast of the Pakistan Meteorological Department regarding a new spell of torrential rains expected in Karachi from July 15.
According to weather experts, low winds had hit the northwest Bay of Bengal on July 11 and humid winds of the monsoon season will enter Pakistan via Gujrat.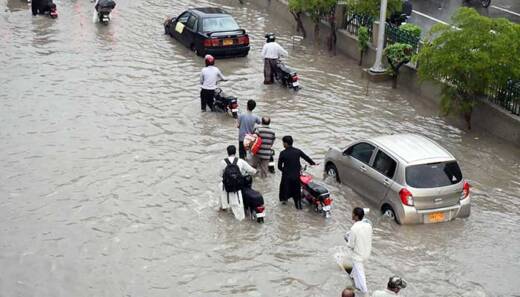 Government and local authorities need to take appropriate measures to avoid resentment within the city. Eid-ul-Azha, which is right around the corner, will also create a smug scenario due to the waste material from sacrificial animals. This, in turn, increases the risk of diseases spreading by rainwater throughout the city.
The last time heavy rains wave hit Karachi, we couldn't help ourselves from saying: "Aur Karachi Phir Doob Gaya!". It is always the grace of the people of this city that they even always enjoy and welcome the rain after along heat spells, come what may.
What do you think of this story? Let us know in the comments section below.