With the pandemic not going away, many of us have been engulfed in Netflix binges, self-reflection, and on a darker note, crippling loneliness. Nonetheless, it looks like somebody has finally come up with a cure for the loneliness epidemic. The latest startup in Karachi is ready to rent a brother to kill the loneliness.
You heard that right. Just like you can go online and rent a movie, furniture, or some clothing, you can now rent a brother as well. In case you have not heard about it yet, it is known by the name of 'rent a bro'. With plenty of dating sites out there, rent a brother is definitely an interesting change introduced as a startup in Karachi.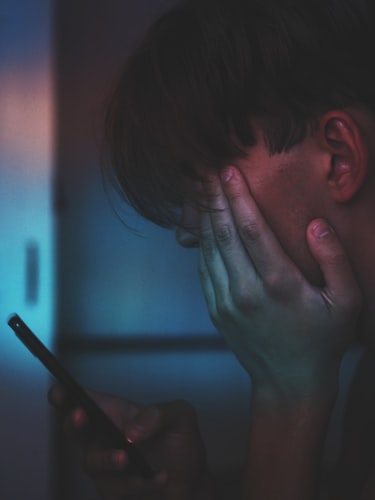 We rarely talk about loneliness. Today, when it is so easy to stay connected with people through a variety of mediums, it's frustrating to not always be able to speak to them or see their faces. Our world has never been so small – and we have never felt such distance.
As with most problems, this one offers a commercial opportunity. Rent-a-bro filled a hole it perceived in the market for a platonic company. The service was launched recently in Karachi and is the first of its kind.
Rent-a-bro is created by anonymous individuals for several reasons. According to their posts, renting a brother is a great way to cope with a breakup, to feel lonely, or simply to have a companion. They have also created a comprehensive set of service guidelines. First of all, anyone can rent a brother.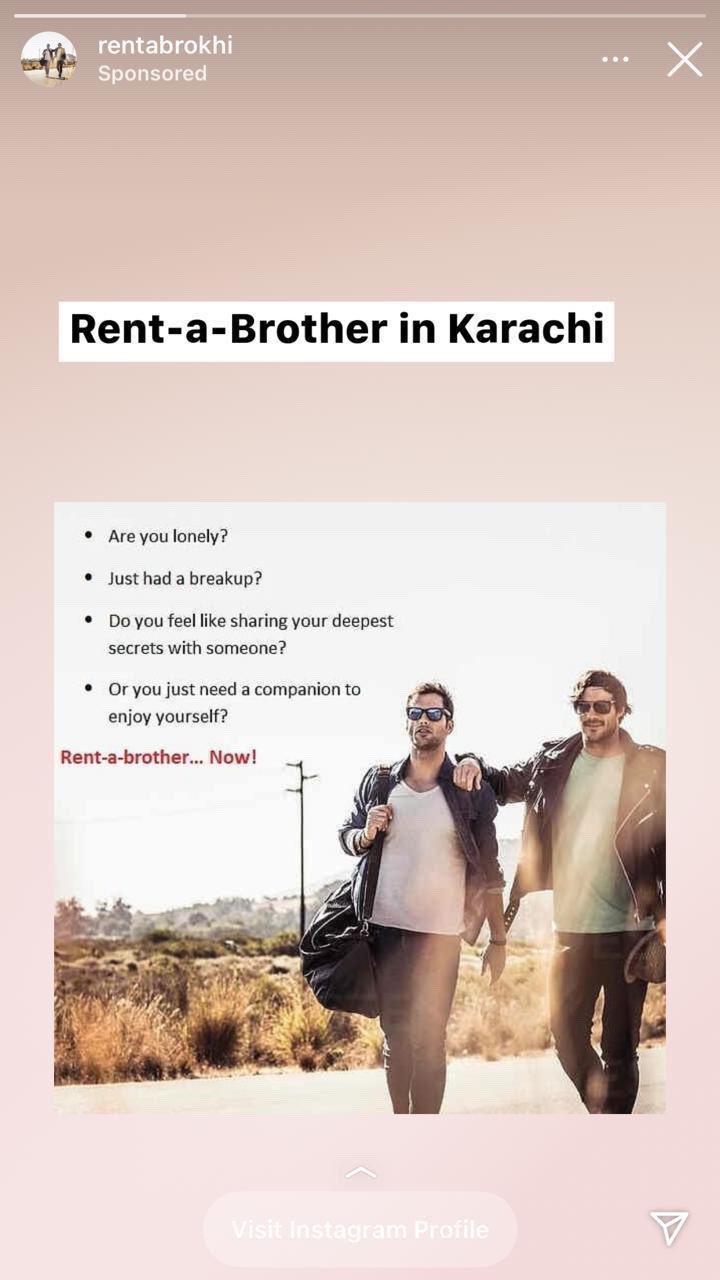 These brothers are apparently 'wise, intelligent, and fit with balanced weight' individuals. In addition, the brothers range in age from 25 to 40. Their opinion is that the brothers' picture would not be shared when renting because it is needed only for marriage services.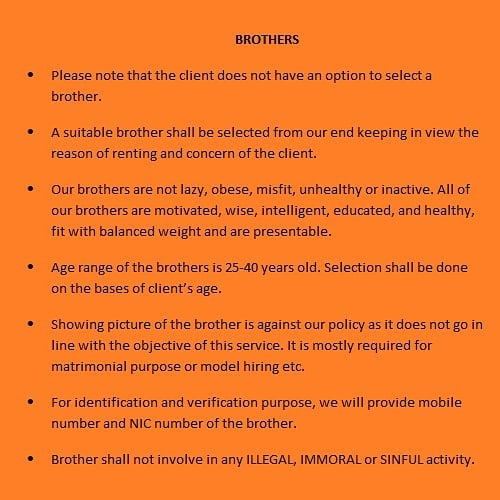 Client's privacy & confidentiality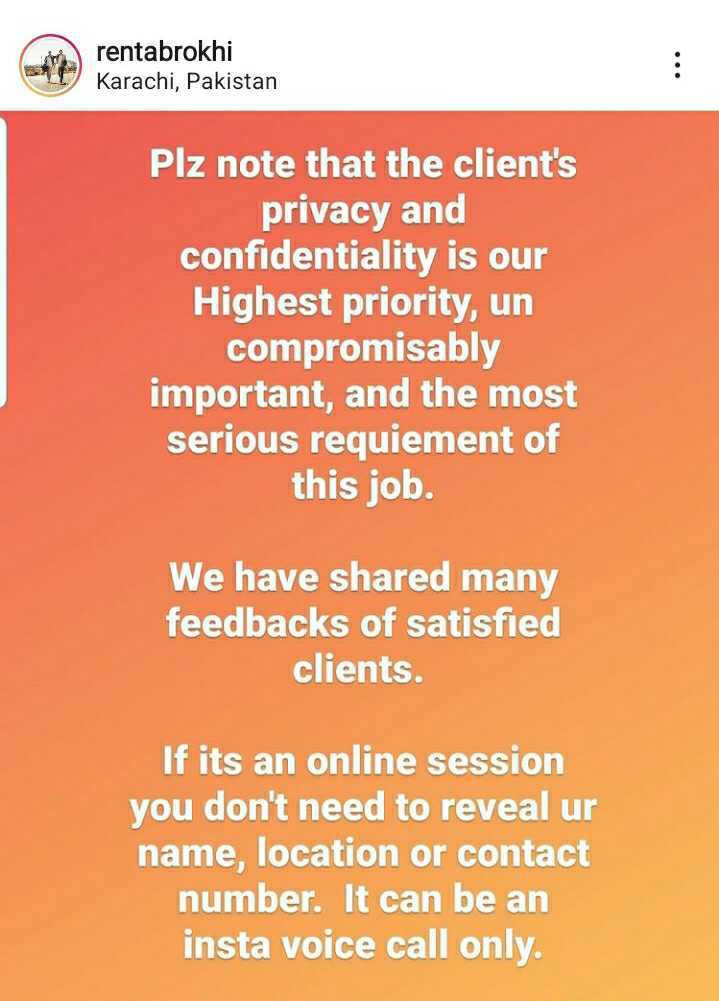 Modern problems require modern solutions
Since they are also offering online sessions, looks like people outside Karachi can also avail the service.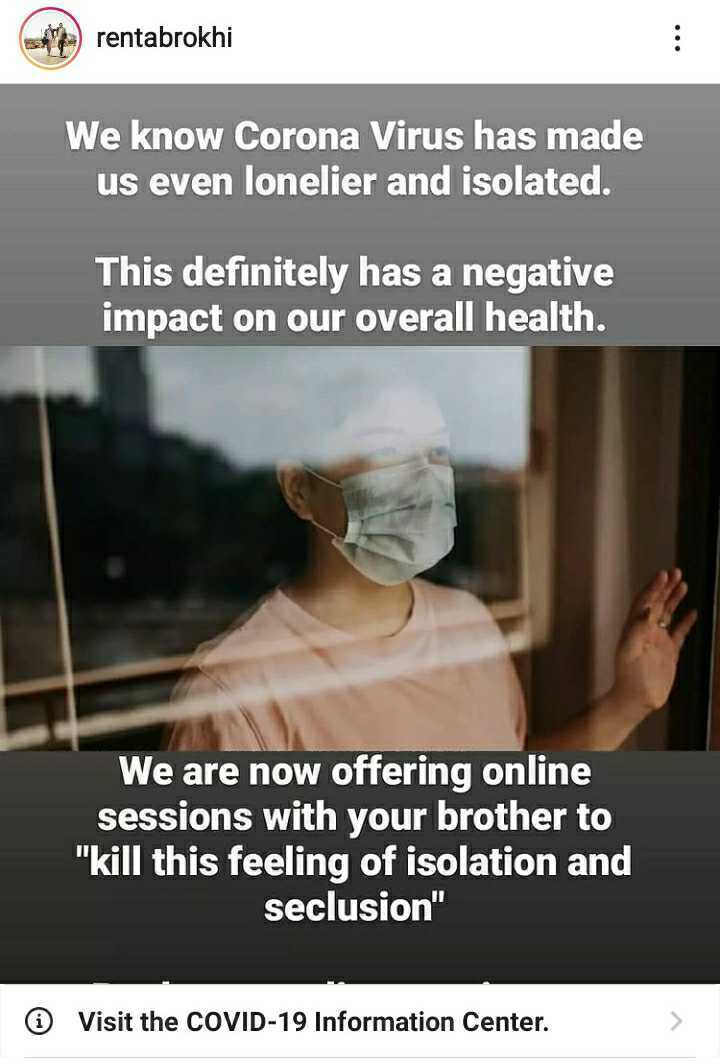 Online, you can find just about anything, even if you are not sure what you are looking for. Algorithms are becoming increasingly accurate, so you can even find what you are looking for if you are not sure. If you need human contact, no worries, you can find that too. Thanks to Rent-a-bro, you no longer need to feel lonely!
Ultimately, we all crave companionship and the relief that we are not boring our friends to death. If a site like Rent-a-bro can give you happiness, companionship, and new experiences, then why not?
Read More: IBA Karachi Launches 'Dating App' For Its Students? Here's What All You Need To Know!
What do you think of this story? Let us know in the comments section below.