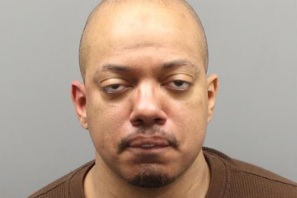 A man in Detroit stabbed two people at a suburban bus stop after asking them whether or not they were Muslims. According to the police, the authorities are looking at the case as a potential hate crime.
Southfield Police Chief Eric Hawkins informed that on Saturday, both of the victims were standing at the bus stop outside of Detriot with the suspect. Some of the people there were engaged in conversation until the suspect, 39-year old Terrence Lavaron Thomas asked some of them if they were Muslims.
Chief Eric Hawkins told the media that two of them answered that they were not Muslims.
Chief Eric Hawkins said:  "[Thomas] was not not happy with that answer." Shortly after, "without provocation," The 39-year-old suspect pulled out a 3-inch folding knife "and attacked one of them."
One of the victims was stabbed five times in the attack. Both victims are in their early 50's. Chief Eric Hawkins said that the other victim was stabbed in the hand as he tried to stop the attack. Both of the victims were discharged from the hospital with "non-life threatening injuries."
Terrence Lavaron Thomas then run away from the scene but the police arrested him within minutes. He was carrying two knives, one of which was apparently used in the attack. According to the police chief, they also found marijuana in his pockets.
A statement on the suspect's motives is yet to be made by the authorities. However, the police chief said  "we do know that he was not happy that [the victims] indicated that they were not Muslims." Terrence Lavaron Thomas "said that he was a Muslim," police chief, Hawkins, said.
Terrence Lavaron Thomas was charged with two counts, one of carrying a dangerous weapon and one of possession of a controlled substance.
The police chief said that Terrence Lavaron Thomas could also face a state charge of ethnic intimidation, but county prosecutors were still deciding whether or not it would be added.
Magistrate Eman Jajonie-Daman set Terrence Lavaron Thomas's bond at $1 million and scheduled a preliminary examination for March 4, according to the Detroit Free Press.
Hate crimes law of Michigan defines "ethnic intimidation," an offense, as when an individual acts "maliciously, and with a specific intent to intimidate or harass another person because of that person's race, color, religion, gender, or national origin."
The police chief added that FBI has been contacted about the case, and they are "looking at it as a potential hate crime" to decide whether federal charges are warranted.